Register now for July's Free Online Cooking Class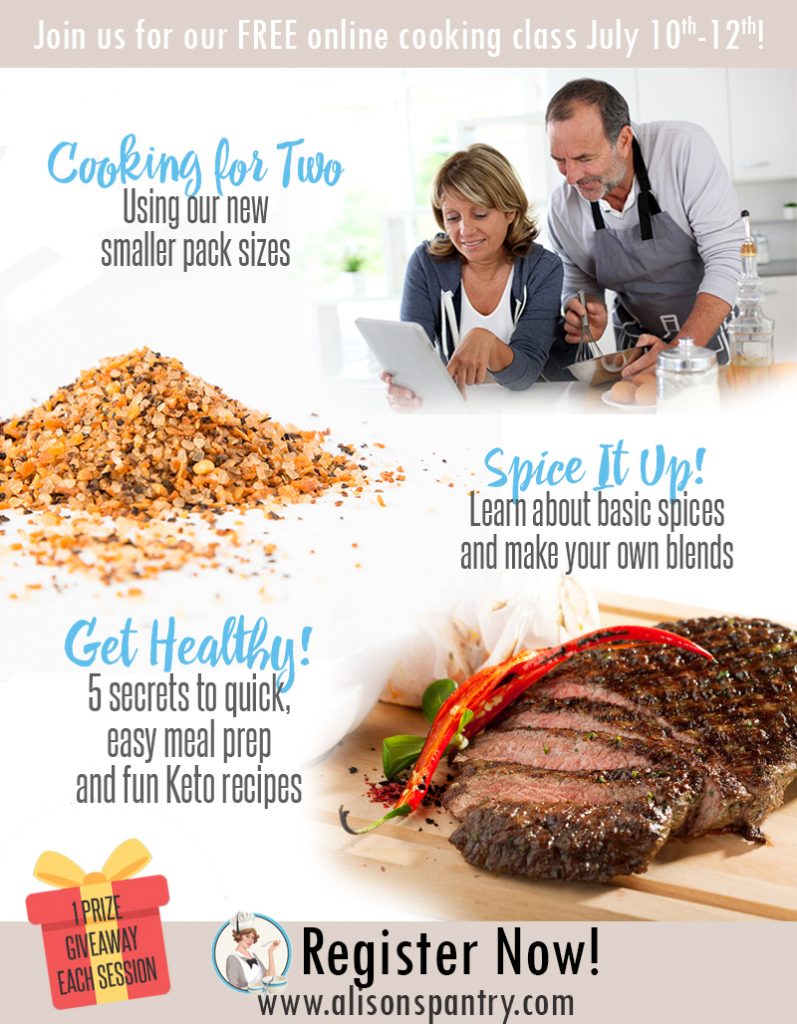 Each month, Alison's Pantry presents FREE entertaining and informative "Pantry Academy" webinars, or online cooking classes, for our Representatives and customers. Pantry Academy segments feature Alison's Pantry products in fun recipe demonstrations and menu ideas to make mealtime easier for families. We also choose one lucky attendee in each webinar session to win a full-size Alison's Pantry product!
Our July Pantry Academy classes on the topics above will be Tues.-Thurs., July 10th-12th.
Click HERE to view presentation times, and select a time that fits your schedule to register.
Please Note:
For the best experience, the video demos should be viewed from a computer. Chrome is the recommended browser.
If this is your first webinar, here's a quick introduction.
Webinars are typically an hour long. We present for about 30 to 40 minutes. When the webinar starts everyone will be on mute except the presenter. You may ask questions throughout the webinar in the chat window and they'll be answered as we go. At the end of the webinar, we'll do a quick recap of those questions as well as answer any other questions you may have. You may ask them anything you'd like!
Comments