New Sweet Tooth Fairy Decorating Tools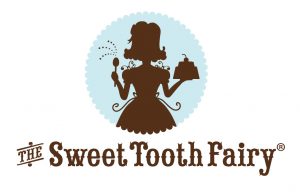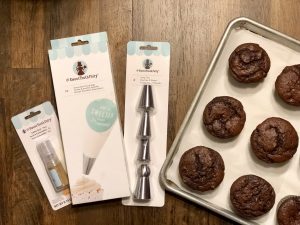 We've been having a lot of fun playing with our new Sweet Tooth Fairy cake decorating tools. They make it oh-so-easy to look like a decorating pro, even if you're a can frosting kind of girl. There's been a lot of buzz on our Facebook page about the adorable Cake Face Kit, so we wanted to show you a little more about the other awesome decorating tools from Sweet Tooth Fairy. To test them out, we whipped up one of our favorite cupcake recipes from I Heart Naptime for (aptly called) The Best Chocolate Cupcakes Ever. The secret ingredients are pudding mix and sour cream, but they start with a boxed mix. Our Ghirardelli chocolate chips take them right over the top. Bliss. And we mean it!
Then we mixed up a rich buttercream frosting and started the fun. The Sweet Tooth Fairy Disposable Piping Bags are the baking tool you won't know how you lived without. They're like Parchment Paper. (Why did we ever bake without parchment paper?!) They're generously sized plastic triangle-shaped bags that you load with your favorite homemade (or canned) frosting for decorating and then throw them away when you're done. It's heaven not to have to wash greasy piping bags. Just snip off the tip of the triangle, slide in your favorite icing tip, and load with frosting. No need to even use a coupler to attach the icing tip.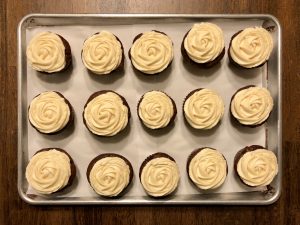 The Sweet Tooth Fairy Icing Tips are large, making it easy to get results that look like cupcakes found in a specialty bakery at home. The icing goes on quickly and we were giggling with self-satisfaction about how professional they looked. The real "icing on the cake" though, is the new shimmery edible dust that we pumped over the tops for a golden finish. While you're icing is still freshly applied, you just press the Edible Dust Pump and a puff of gorgeous sparkling dust covers the icing, finishing them with a look worthy of a high-end bakery. We're currently offering Sweet Tooth Fairy's two most popular colors of the Dust Pumps–gold and silver, but if you're interested in other colors like pink, green, blue, or red, please let us know in the comments. Check out the beautiful results us amateurs were able to create…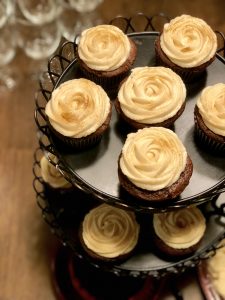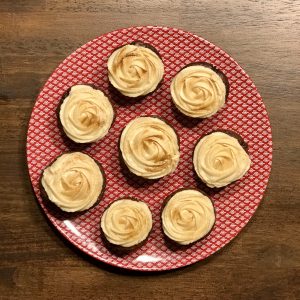 Just for fun, we also tried canned frosting in white and tinted it two shades of lavender, then filled a piping bag with smaller amounts of each color and slid them into one empty bag holding the floral Icing Tip. Then as we squeezed the icing out of the tip, the three colors swirled together easily to make variegated roses on our bundt cake.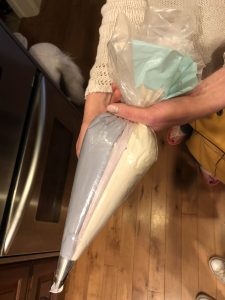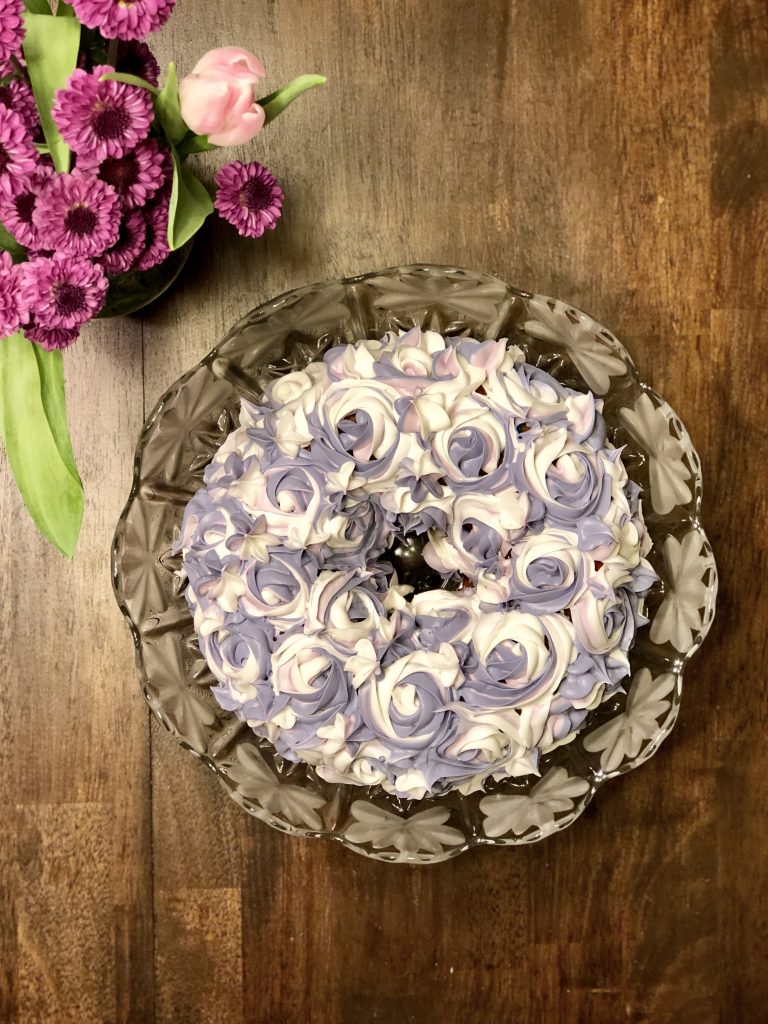 These decorating tools are a find any home baker will appreciate. They're practical, easy to use, and super affordable. And the results have been beautiful every time!
Comments