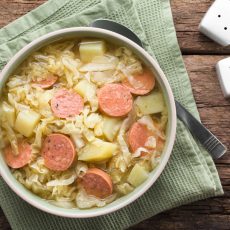 Rustic Crock Pot Cabbage, Potato & Sausage Stew with only a few ingredients, served in a crusty bread bowl for a hearty winter dinner. If you'd like a little more
If you're craving a cozy night in, look no further than our Creamy Loaded Baked Potato Soup full of cheese, bacon, and sour cream. What can I serve with this?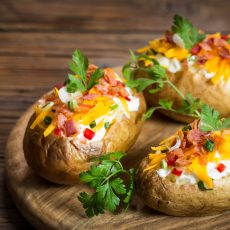 Your family get-together meals aren't complete without our Holiday Baked Potatoes as a yummy side-dish. If you are short on time, try serving our Rite Stuff Foods Twice Baked Potatoes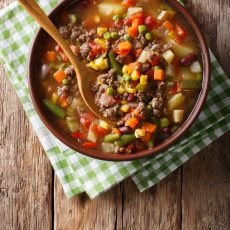 A savory, simmering soup is the epitome of cozy comfort food! This Hamburger Soup recipe has simple, basic ingredients and a wholesome flavor reminiscent of meals from your grandma's table.