Alison's Pantry Food Show 2017
Alison's Pantry 2017 "Be Nourished" Food Show
Join us September 16th for our Be Nourished Food Show! Bring a fellow foodie and stop by for tasty food samples, fun cooking classes, cooking demos and prizes at our popular food show! Did we mention that our event is free? Come and learn how Alison's Pantry can help you revamp your family meal-planning, and help you save time and money on groceries!
When and Where:
Saturday, September 16th, 2017
9:00 AM – 3:00 PM
UCCU Center Orem Utah
Free Cooking Classes
Plan now to attend one of our free cooking classes prior to the Food Show. Our presenters are cooking and meal-planning gurus! They'll teach you how to plan the perfect, chef-inspired family meal your whole family will love! *Seating is limited so make sure to plan ahead of time!
9:00 AM Chef Alex Izatt
Join our first free cooking class of the day with Chef Alex Izatt, and learn his simple tips for restaurant-quality meals from home. He is the head chef at a renowned resort and also a popular guest presenter on Alison's Pantry webinars. Guests will love how his recipes and techniques make it easy to cook like a chef in your home kitchen.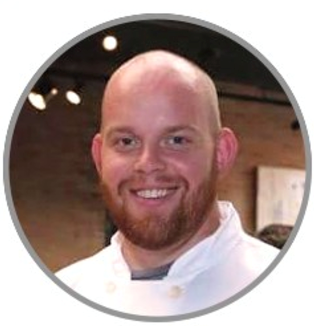 10:00 AM Echo Blickenstaff
Echo is an author of Favorite Family Recipes Cook Book and blogger at favfamilyrecipes.com. She also shares delicious recipes with over 51,000 fellow food lovers on Instagram @favoritefamilyrecipes. Echo will be sharing family-pleasing menu ideas and showing how to make several easy recipes even the pickiest eaters will appreciate!
Food Show Booths
Previously just for Alison's Pantry Representatives, the food show is now open to customers and the general public as well. Guests will enjoy 80+ booths of mouthwatering food samples, and can take a break to join short cooking demonstrations throughout the show. Our Food Show booth tasting will begin at 11:00 AM. During this time you can catch cooking demos at 12:00 PM, 1:00 PM, and 2:00 PM.
Be Nourished
If your family meals can use a kickstart, or you just love great food, you won't want to miss this fun, free event. Join fellow Alison's Pantry foodies for a day of tasting yummy food samples, free cooking classes, and a chance to win prizes from over $1,000 in drawings!
Check out the event on Facebook and let your friends and family know you're going!