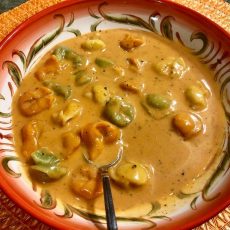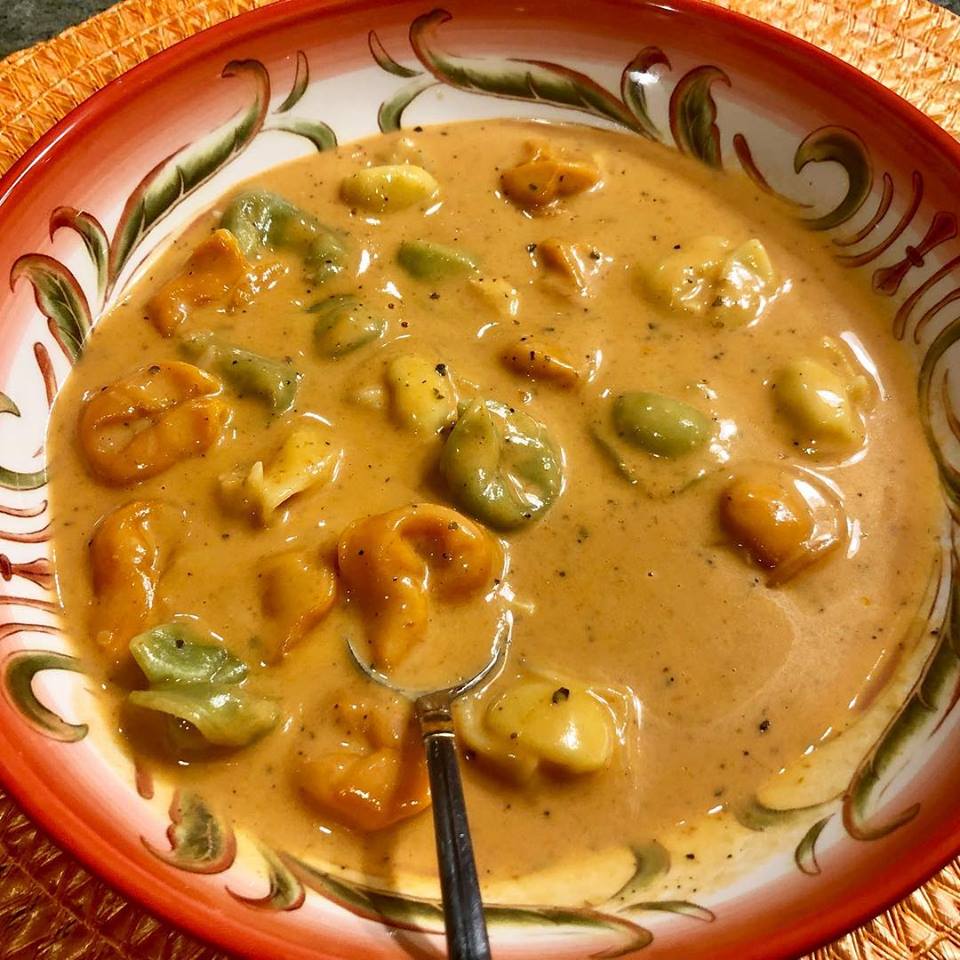 Homemade Creamy Tomato Tortellini Soup. A perfect and simple meal on a cold fall evening. Add homemade rolls and your family will be amazed and you won't have any leftovers!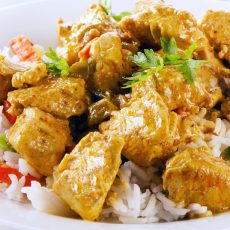 Our fresh spices make this dish full of flavor (and heat). If your family would like a milder version, cut the wasabi powder and chili powder in half. Slow Cooker Spicy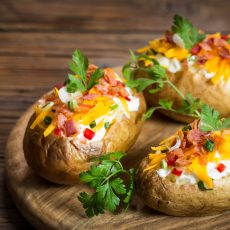 Holiday Baked Potatoes With Topping Ingredients: 2 cups shredded cheddar cheese (#1860) 1 cup sour cream 1/2 tsp. salt (#1146) 8 potatoes 1/4 cup finely sliced green onion 8 slices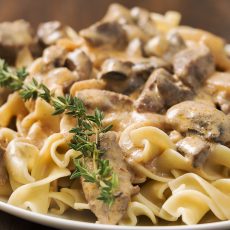 Slow Cooker Beef Stroganoff Ingredients: 2 lbs. beef stew meat, cut into 1 inch cubes (#2607) 1 pkg. (8 oz.) fresh mushrooms, halved or sliced 1/2 cup chopped onion (#5772)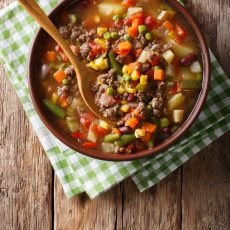 A savory, simmering soup is the epitome of cozy comfort food! This Hamburger Soup recipe has simple, basic ingredients and a wholesome flavor reminiscent of meals from your grandma's table.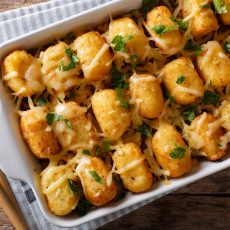 It's not a new recipe, but it never gets old! Traditional Tater Tot Casserole is a comfort food favorite and easy to throw together on a night when you