Treat the man in your life to this delicious Surf & Turf style Creamy Garlic Shrimp & Steak cooked to perfection for Father's Day. Serve over mashed potatoes. Try these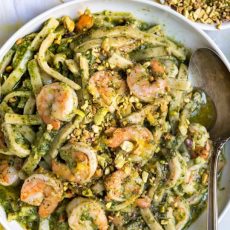 Toss an easy homemade Pistachio Pesto with Reames Egg Noodles, Black Tiger Shrimp, and a squeeze of lemon juice for a quick dinner. You'll be coming back for more! Recipe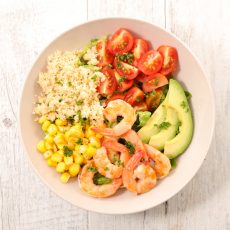 A refreshing Avocado Shrimp Salad is perfect for any summer BBQ. Full of flavor with spice from the Cajun seasoning, and zing from the lime. Want to cook the best
Can these recipes be low carb? Yes! Shrimp Scampi is already low carb, just use zoodles or riced veggies instead of pasta. For the Tacos, use your favorite low-carb tortilla,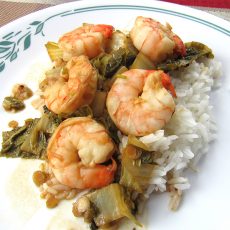 What is en Papillotes cooking? Although it isn't something most people hear every day, we've come to love this method of cooking! En papillote means "in Parchment" in French. Pretty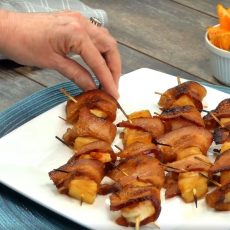 Are you enjoying grilling season? Cooking on the back patio has two obvious benefits–the kitchen stays cooler, and there are less dishes to wash. This recipe for Bacon Wrapped Shrimp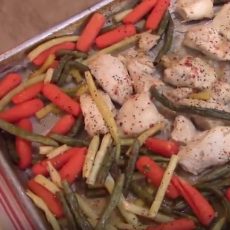 With a few simple ingredients from the freezer, you can prep a meal in minutes and feel much better about what you're serving. Why do we love Sheet Pan recipes?
It's time to break out the candles and the chocolate! Valentine's Day is almost here. Instead of fighting the crowds and the noise at a restaurant this year, how about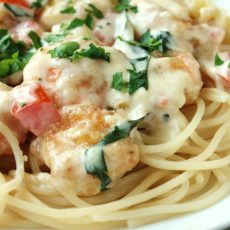 As most large families can attest, going to a restaurant is saved for very special occasions. First, there's the expense. Then, there's the wrangling of little people who have their own agenda, and sitting quietly at a table isn't on their list. Enjoying some of your favorite restaurant dishes might seem like a lost cause. Not so fast!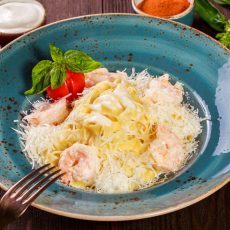 Chicken and beef are usually the go-to proteins when the barometer starts to drop, but you end up getting into the soup and stew doldrums. Take a break from the typical fall fare with this rich shrimp tortellini skillet.