3 New Year's Eve Appetizers
We'll be starting 2022 the best way we know – with delicious food! Whether you're keeping it small this year and staying in, or going out to a big party, these New Year's Eve Appetizers are a great way to ring in the New Year. We personally feel like finger food is the way to go for New Year's Eve, but all of these can be served with utensils as well. Choose from anything like easy dips to bacon wrapped shrimp, or little smokies to air fried raviolis.
Tried-and-True Recipes to Bring to your New Year's Eve Parties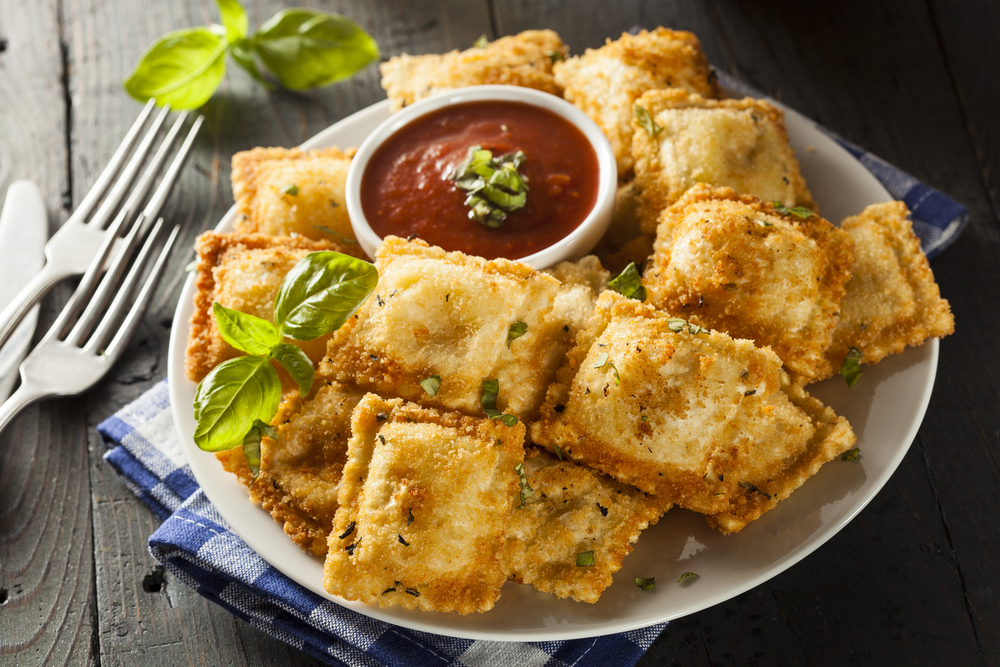 The Air Fryer recipe you didn't know you needed! We recommend served Air Fried Raviolis as smaller gatherings, as they cook in batches. Either way, enjoy crispy, parmesan-coated ravioli served with marinara sauce.
Air Fried Ravioli
Ingredients:
Instructions:
First, preheat air fryer to 350F.
Then, mix the bread crumbs, parmesan, and basil in one bowl, with the egg a separate bowl. To bread the ravioli, first dip the ravioli in the egg, followed by the bread crumb mixture. Place in air fryer basket, and repeat until all are coated.
Next, spray with Vegalene, and fry for 15-20 minutes, flipping halfway.
Serve with marinara sauce.
Adapted from: https://www.tasteofhome.com/recipes/air-fryer-ravioli/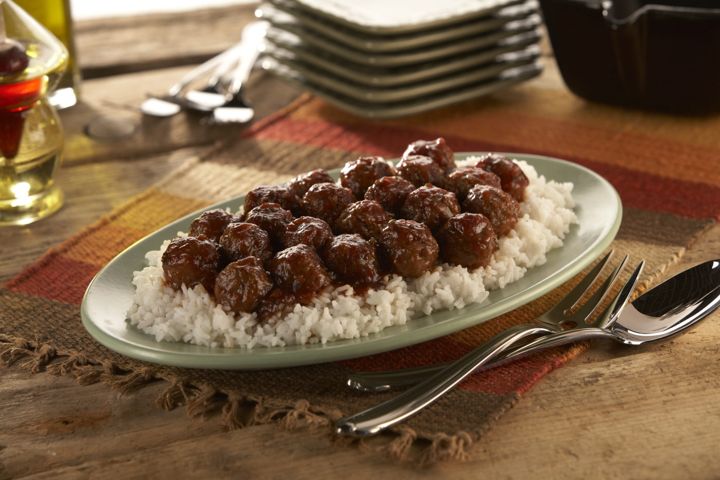 Meatballs are a go-to party recipe. Whether you serve with rice or on their own, these flavorful Maple Meatballs with a kick will be gobbled up at your New Years' Eve parties.
Maple Meatballs
Ingredients:
Instructions:
In a saucepan, combine the maple syrup, chili sauce, chives, soy sauce, and ground mustard. Bring to a low boil.
Add the meatballs to the saucepan and return to a boil. Simmer over medium heat for 8-10 minutes, stirring occasionally until meatballs are thoroughly heated.
Serve as an appetizer with toothpicks or over hot cooked rice.
Recipe from: Catalog #12, 2021.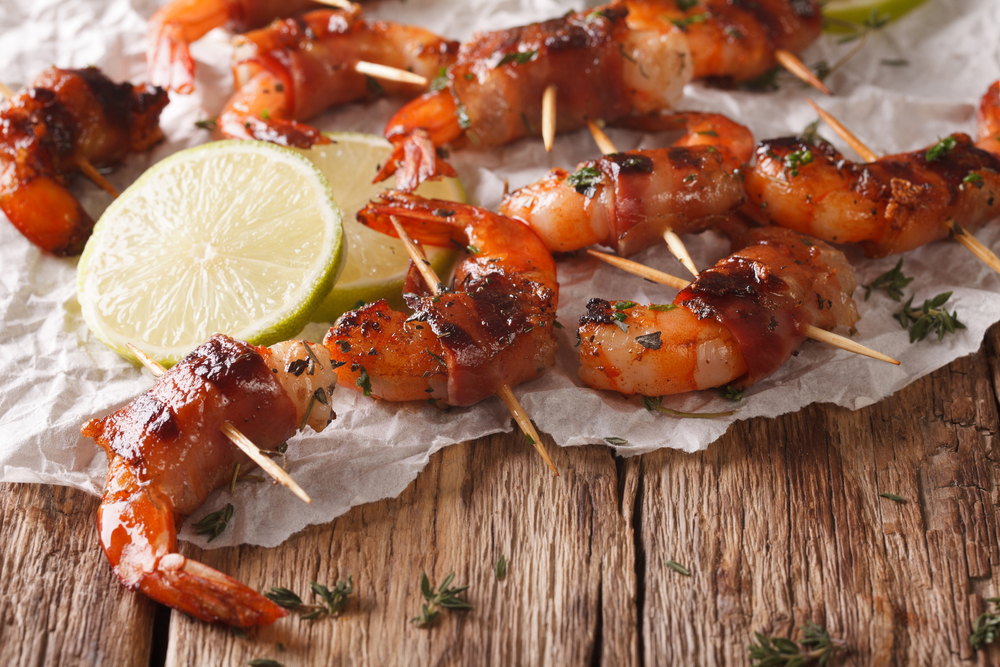 Bacon makes everything better, right? These flavorful, sweet and spicy bacon wrapped shrimp are the perfect finger food for New Year's Eve gatherings. They are great served as is, with the toothpick making them easy to grab, but can also be served with a dipping sauce of your choice.
Bacon-Wrapped Shrimp
Ingredients:
Instructions:
First, place a Crestware Rack (#1145) in a Crestware Cookie Sheet (#4020). Set aside.
Next, combine the butter, brown sugar, chipotle powder, paprika, salt and pepper in a bowl.
Then, wrap each piece of shrimp with half a slice of bacon, leaving the front and tail exposed. Next, use a toothpick to secure the bacon, then place the rack.
Use a basting brush to spread the butter mixture all over the shrimp, keeping any extra to baste on half way through.
Now, bake for 12 minutes, flipping halfway. When you flip the shrimp, apple more of the butter.
Enjoy!
Adapted from: https://www.thecookierookie.com/bacon-wrapped-shrimp-appetizers/
Comments
No-Fuss Valentine's Day Dinner - Alisons Pantry Delicious Living Blog - […] Bacon-Wrapped Shrimp Garlic Butter Cream Pasta & Shrimp Scampi Chili Lime Shrimp & Corn SharePinTweet0 Shares 0Shares Share on…
Speedy Bruschetta - Alisons Pantry Delicious Living Blog - […] Tomato Salsa Air Fried Ravioli Shrimp Ceviche SharePinTweet0 Shares 0Shares Share on Facebook Share […]