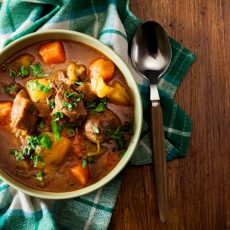 Enjoy this hearty Traditional Irish Stew with a side of Soda Bread for St. Patrick's Day for a more laid-back meal. You can use beef stew meat, or lamb cutlets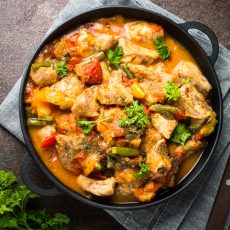 We welcome this hearty Classic Pork Stew with open arms and as a reminder of fall coming soon. The savory flavors, pork, and veggies make for the perfect cozy-night-in meal.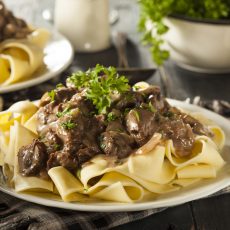 With the wind rattling the windows and frost shimmering on the rooftops, nothing warms the soul better than a robust meal of meat and potatoes. Tuck this recipe into the slow cooker before you begin your hectic day and come home to the welcoming aroma of tender beef chunks marinating in mushroom gravy.