Slow Cooker Beef Tips & Mushroom Gravy
Slow Cooker Beef Tips & Mushroom Gravy
With the wind rattling the windows and frost shimmering on the rooftops, nothing warms the soul better than a robust meal of meat and potatoes. Tuck this recipe into the slow cooker before you begin your hectic day and come home to the welcoming aroma of tender beef chunks marinating in mushroom gravy. When paired with garlicky mashed potatoes and delicate broccoli florets, this simple go-to winter meal will be requested again and again.
If you've made the dive into the wonderful world of the Instant Pot, this is a perfect recipe to try! Simply use the sauté feature to brown the meat and cook the onions and mushrooms. Then toss in the other ingredients, push the MEAT/STEW button and, voila! You'll have perfectly tender beef ready in about 35 minutes. The
Instant Pot
will even keep all that deliciousness warm for you and your family until you are ready to eat.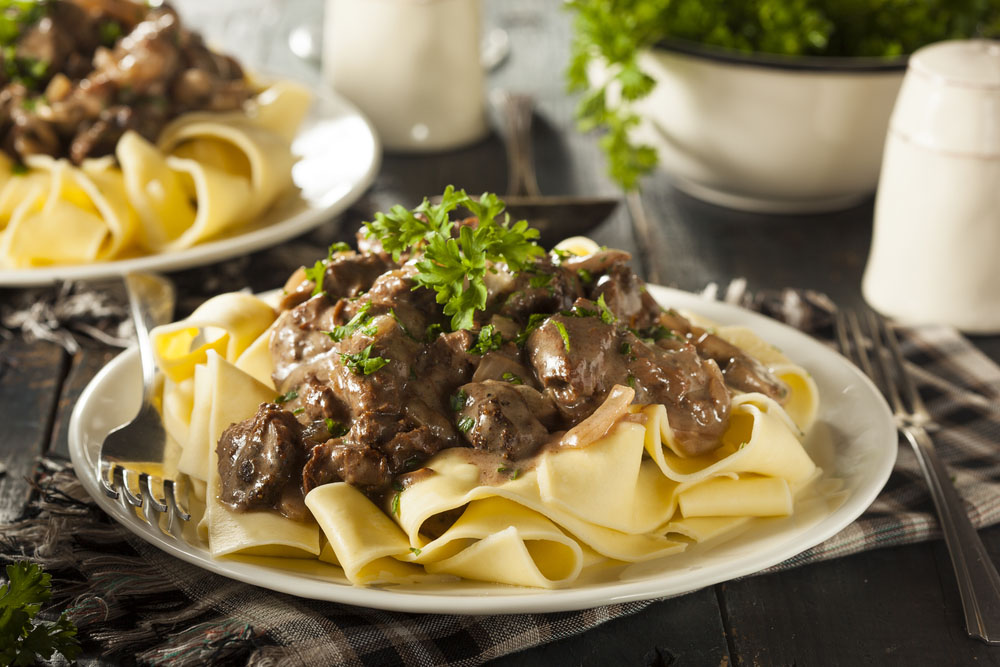 Slow Cooker Beef Tips & Mushroom Gravy
4 tablespoons flour, divided
1 tablespoon vegetable oil
6 to 8 ounces sliced mushrooms
½ onion, diced
1 Tbsp. red wine vinegar
1 Tbsp. Worcestershire Sauce
1/2 teaspoons salt
1/4 teaspoon ground black pepper
Toss beef cubes with 3 tablespoons of flour. Heat oil in a large skillet over medium-high heat.
Brown the beef on all sides; add mushrooms and onion and cook, stirring, for about 4 minutes.
Add the beef broth, red wine vinegar and Worcestershire Sauce. Pour all into the slow cooker.
Add the salt and pepper; cover and cook on LOW for 6 to 8 hours.
Remove the meat and set aside.
Pour liquids into a medium saucepan and bring to a boil.
Simmer briskly for about 5 minutes.
Combine the remaining 1 tablespoon of flour with about 1 tablespoon of cold water.
Stir until smooth then stir into the simmering liquid.
Cook, stirring until thickened.
Add the beef and mushrooms back to the liquids and heat through.
Serve over Lamb Weston Mashed Redskin Potatoes (#7944) with a side of steamed Flav-R-Pac Broccoli Florets (#8197).
Comments