2 Sandwich Recipes using Vanee Pulled Chicken
Vanee Deluxe Pulled Chicken (#1953) contains natural proportioned white and dark pulled chicken meat, slowly cooked in its own natural juices. It is perfect for chicken salads, soups, sandwiches, tacos, and wraps. Try it in these two mouthwatering sandwich recipes for your next picnic or summer BBQ.
More sandwich recipes for you: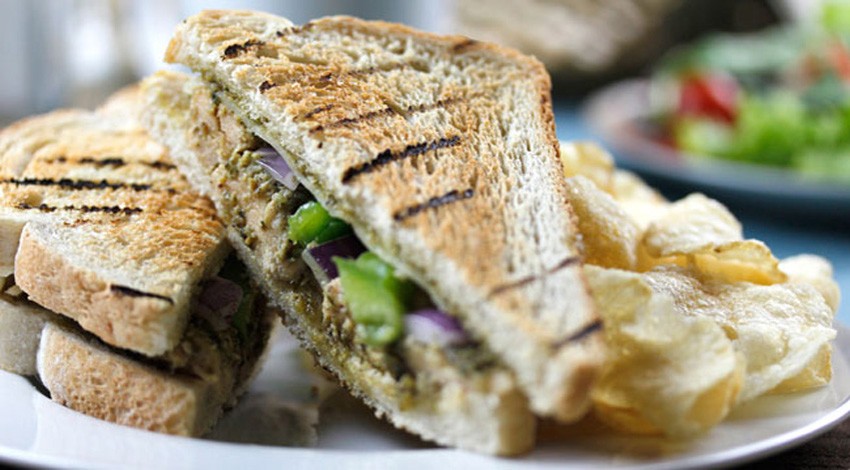 Toasted sourdough topped with pesto, sauteed peppers and onion, pulled pork, and provolone cheese.
Grilled Chicken Pesto Sandwich
Ingredients:
Instructions:
First, drain and dice the chicken. Heat as desired and mix in the pesto, peppers, and onion.
Divide mixture between 4 slices of bread, and top with a slice of cheese. Add the other slice of bread and place in a warmed skillet until cheese is melted, flipping halfway through cooking.
Adapted from: http://vaneefoodservice.com/menu-ideas/sandwiches/grilled-chicken-pesto-sandwich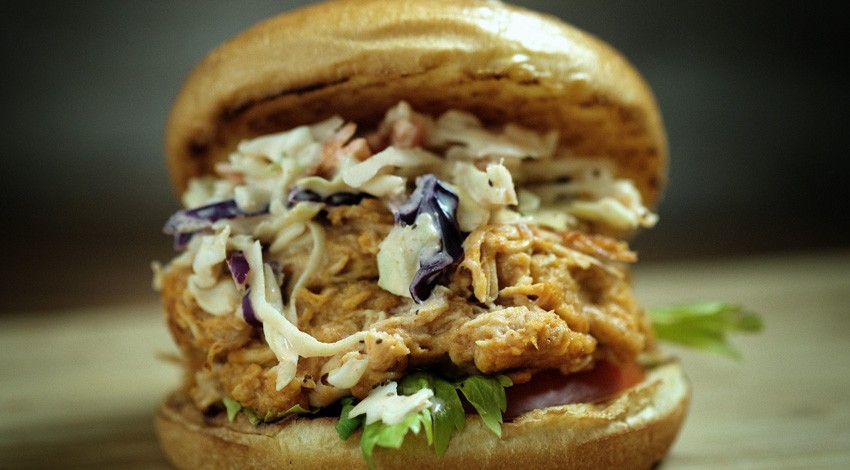 Toasted gourmet artisan pretzel buns topped with simple buffalo chicken, celery, and ranch dressing.
Buffalo Chicken Sandwiches
Ingredients:
Ingredients:
First, preheat oven to 375F.
Then, thoroughly mix the pulled chicken and buffalo sauce. Place in a baking dish, cover with foil (#1963), and heat for 30-35 minutes. Meanwhile, saute celery for 3-5 minutes.
Toast the buns, then divide the chicken mixture evenly. Top with the celery and bleu cheese or Rosie's Ranch dressings and enjoy.
Adapted from: http://vaneefoodservice.com/menu-ideas/sandwiches/buffalo-chicken-sandwiches
Comments