3 Ways to use Cream Cheese for the Holidays
There's hardly a better time to allow for a little more indulgence in your diet than the holidays! One of our favorite ingredients for the season is cream cheese. It's rich, creamy consistency lends itself to sweet and savory recipes including cheese balls, hot dips, cheesecakes, and icings. We've collected a few of our favorite cream cheese recipes for the holidays in this post and would love to hear your treasured recipes for this ingredient too. We always love to hear from you!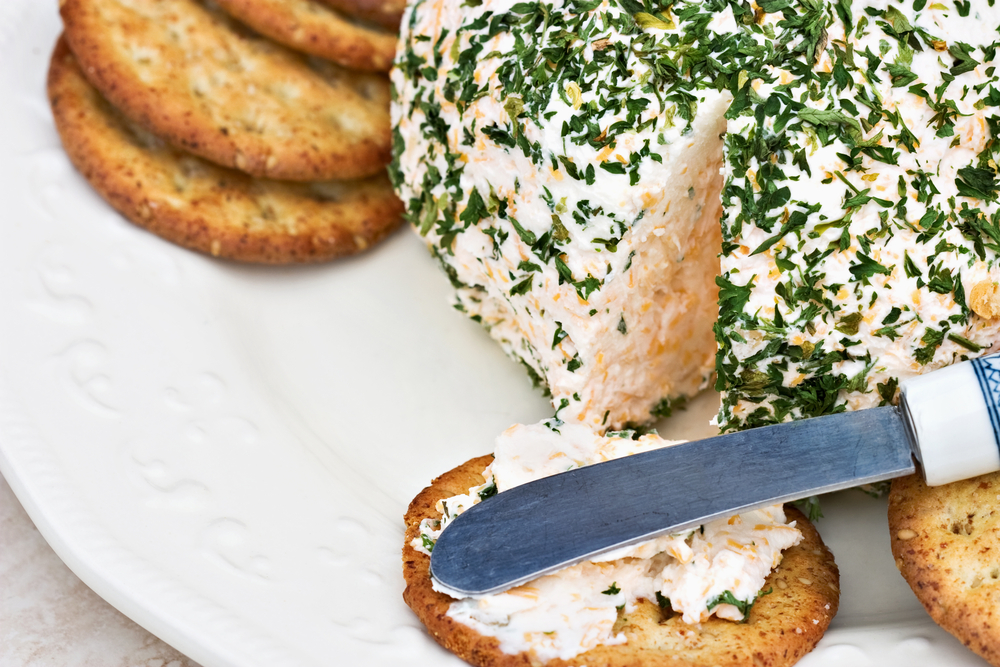 Try coating this delicious Cheese Ball with our Everything Bagel Seasoning (#1826) for a new delicious flavor.
Classic Cheese Ball
Ingredients:
Instructions:
First, beat the cream cheese and shredded cheese until combined. Then, add green onions and Worcestershire sauce.
Next, place the mixture into the center of a piece of parchment paper (#1153) or plastic wrap (#6127) and wrap the cheese mixture completely, forming it into a ball shape. Place it in the fridge until you are ready to serve.
Prior to serving, roll the cheeseball in the parsley. Serve with crackers or vegetable sticks.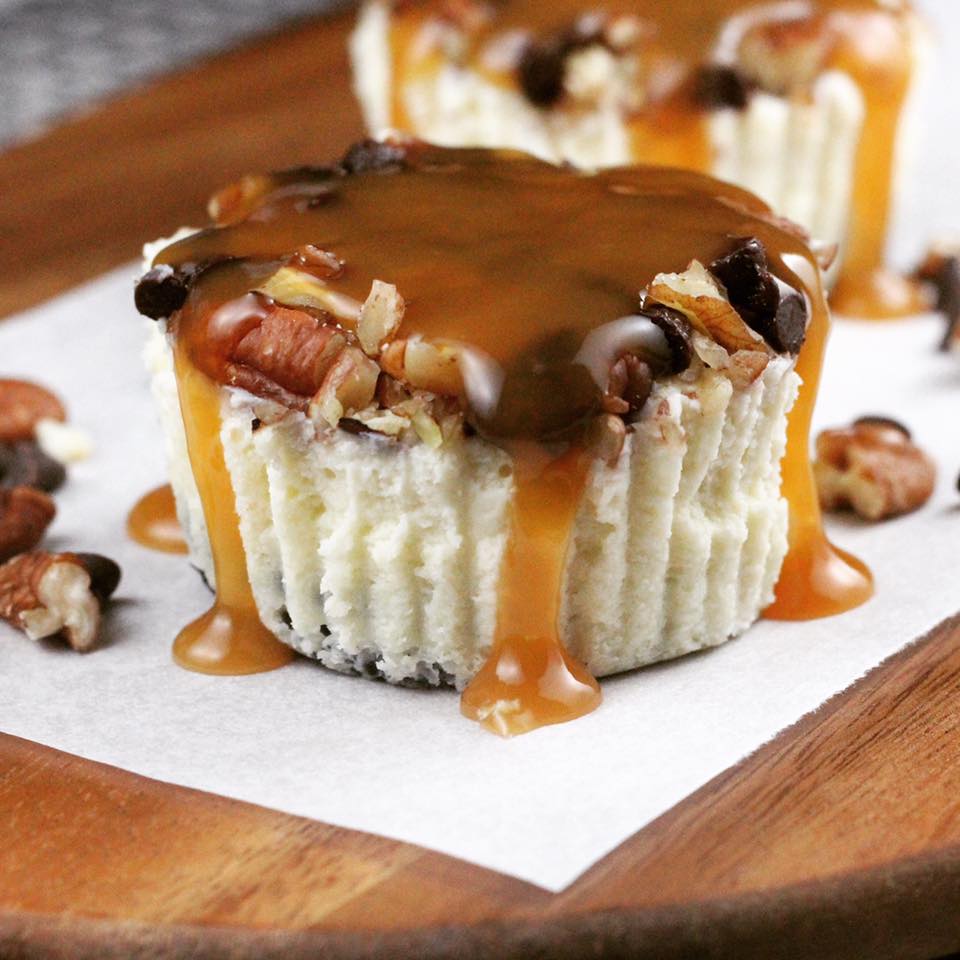 These tasty bite-sized cakes have a cookie for the crust, topped with crunchy pecans, chocolate chips, and finished off with a drizzle of caramel.
Turtle Cheesecake Minis
Ingredients:
Instructions:
First, preheat oven to 325F and line your muffin pan with Standard Wax Baking Cups (#1646). Then, place one Oreo at the bottom of every well.
Using a hand mixer, cream together the cream cheese and sugar. Then add the egg and vanilla and mix until well combined.
Next, using a scoop (#3838), divide the mixture between all 12 wells. Top with the pecans and mini chops, then place in the oven for 10-15 minutes or until the cheesecakes are set.
Allow to cool at room temperature before removing from the pan. Place in the fridge for at least 2 hours.
Before serving, remove the liners and drizzle with Uncle Denny's Caramel Sauce. Enjoy!
Adapted from: https://www.usapan.com/turtle-cheesecake-minis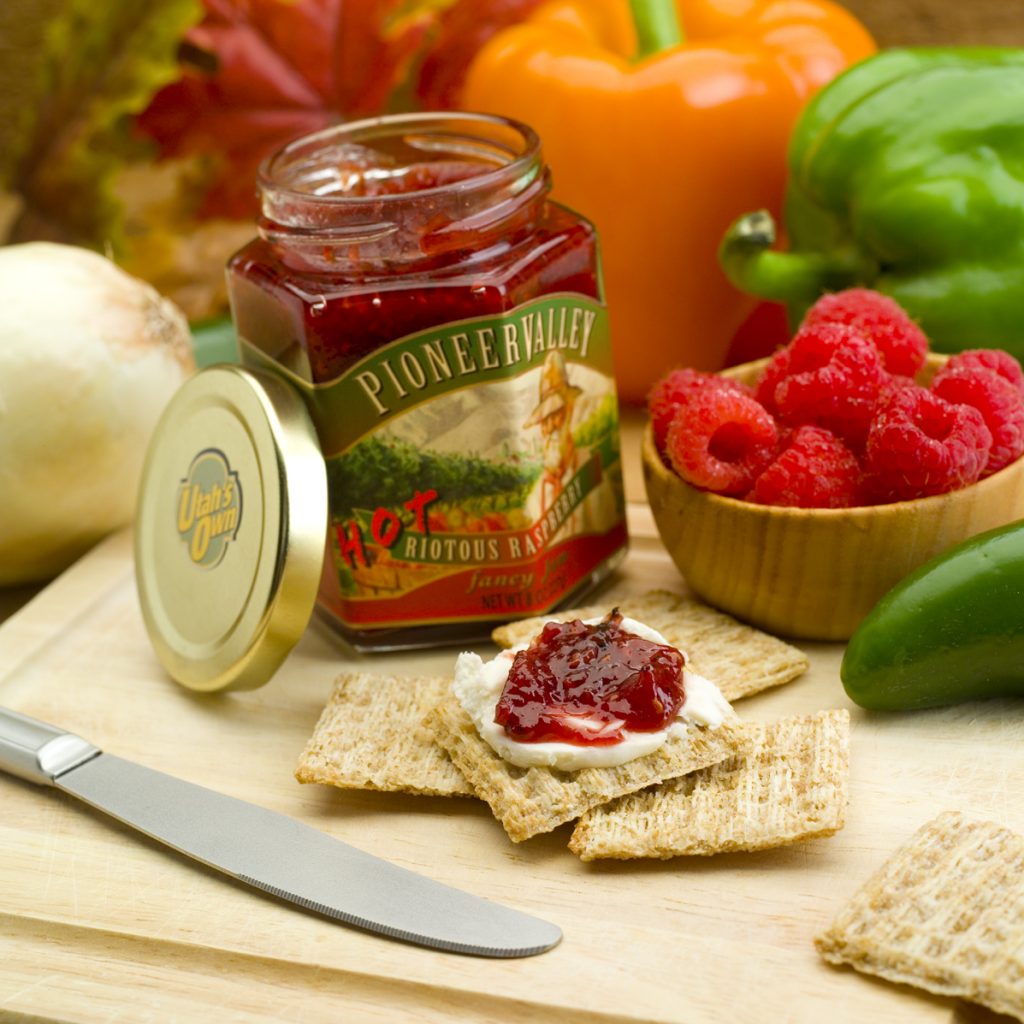 Crackers + Cream Cheese + Jam
One of our favorite appetizers year-round (but especially during the holidays) is to serve spicy jam over cream cheese. Plus, this appetizer is ready to eat in under a minute! Perfect for those times you forget about a party coming up… We know how it goes.
You will need 1 cup of Schreiber Cream Cheese (#1799), 1 jar Pioneer Valley Hot Riotous Raspberry Fancy Jam (#3006), and your choice of crackers or veggies. Simply place the cream cheese in a small serving bowl and pour the jam over top. Serve with crackers on the side for a delicious dip.
Comments
2 Cheese Ball Recipes for the Holidays - Alisons Pantry Delicious Living Blog - […] Classic Cheese Ball Pumpkin Fluff Dip Pinecone Cheese Ball with Almonds SharePinTweet0 Shares 0Shares Share on Facebook Share on…