Delicious Ways to use Redstone Balsamic Vinegar
This rich and thick Redstone 18-Year Traditional Balsamic Vinegar (#2439) goes well with any of our traditional extra virgin or flavored olive oils. The rich flavor is a great addition to meat, fish, and even vegetables. Whether you use it in a salad dressing or as a marinade, we promise you'll love the flavor! Keep reading for a few of our favorite ways to use it.
7 Ways to Use Balsamic Vinegar:
Reduce on stove over low heat stirring until thickened for a fabulous balsamic glaze.
Mix with either of our Redstone Olive Oils, then dip with Rocky Mountain Sour Dough (#1987) for an appetizer to any Italian dinner.
Drizzle on top of Flav-R-Pac Flame Roasted Redskins w/Rosemary Seasoning (#2068) or Bright Harvest Country Style Sweet Potato (#5968), then roast in the oven until slightly crisp.
Turn into a simple marinade: 1/4 cup vinegar, 1/4 cup Redstone Olive Oil Tuscan Herb Infused Olive Oil (#2438), Regal Fine Sea Salt (#1146), and AP Table Grind Black Pepper (#1029).
Whisk into a simple dressing for salads. Try this: Balsamic Steak Salad
Mix into mayonnaise for a tangy condiment, and drizzle over grilled veggies.
Enjoy a refreshing snack with sliced fresh tomatoes, sliced mozzarella, and basil balsamic drizzled on top. Caprese is typically best with a balsamic reduction sauce.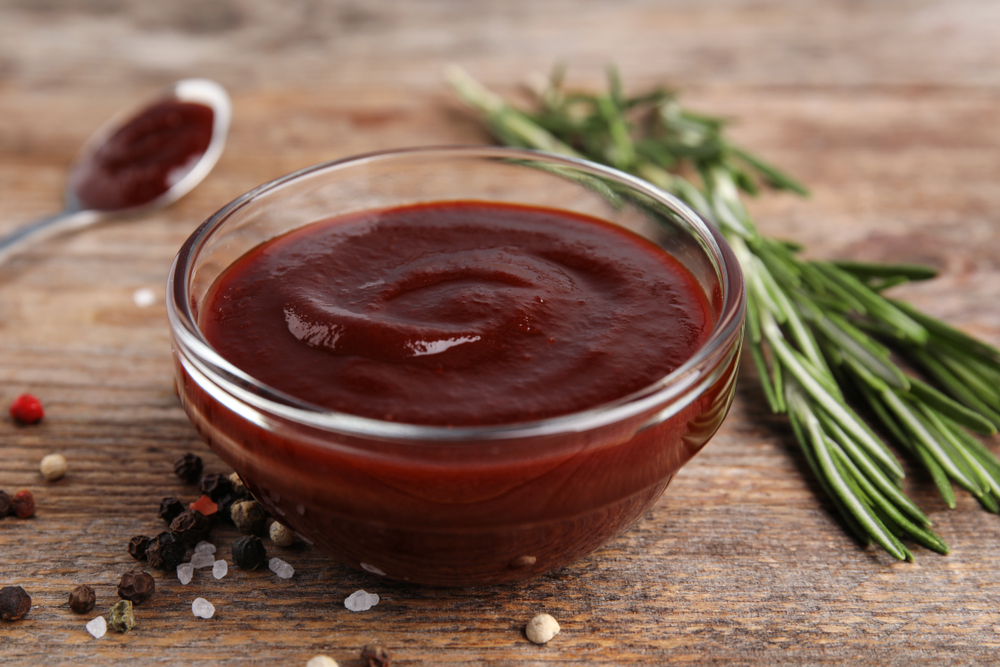 Rich, flavorful sauce to serve over pulled pork or ribs.
Balsamic BBQ Sauce
Ingredients:
Instructions:
Combine all ingredients, stirring until smooth, and simmer in a saucepan over medium heat until reduced by 1/3, about 15 to 20 minutes.
From Catalog #11, 2020.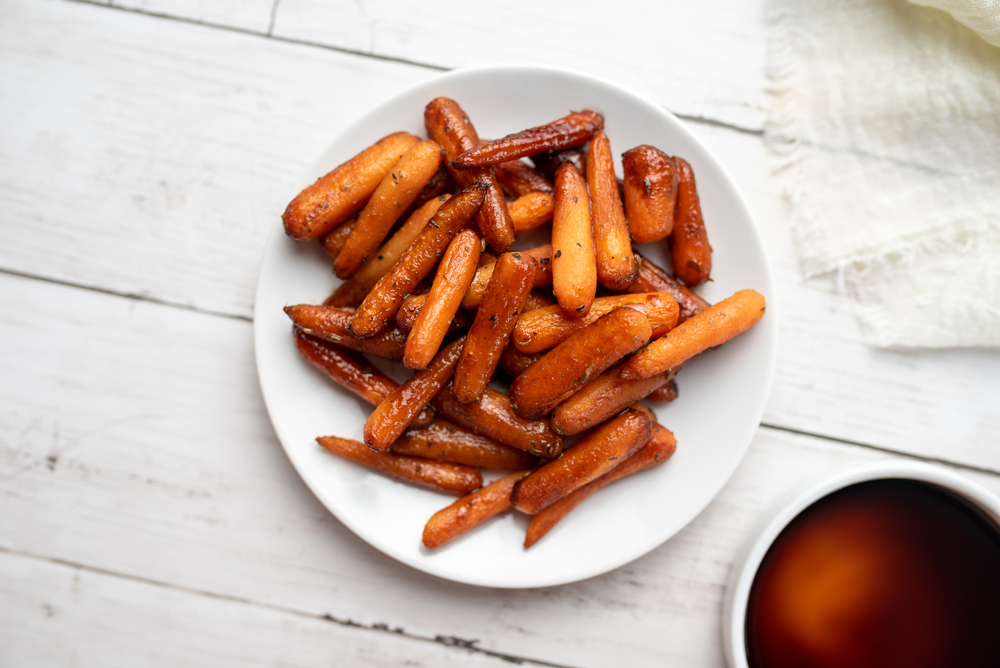 Tender roasted carrots topped with a zingy balsamic sauce.
Honey Balsamic Carrots
Ingredients:
Instructions:
First, preheat oven to 400F.
Then, toss the carrots in oil, salt and pepper. Pour onto a Crestware Cookie Sheet (#4020) lined with a Silicone Baking Mat (#8436).
Bake for 40 minutes, mixing half way through.
Just before the carrots come out of the oven, start on the balsamic sauce: add the vinegar and honey to a pot and bring to a simmer for 10 minutes, or until thickened. Then, remove from the heat and stir in the butter until fully incorporated.
Then, before serving, drizzle the sauce over the carrots.
Serve as aside to grilled chicken, steak, or pork chops.
Adapted from: https://www.budgetbytes.com/honey-balsamic-carrots/
Comments