Gourmet Grilling Tips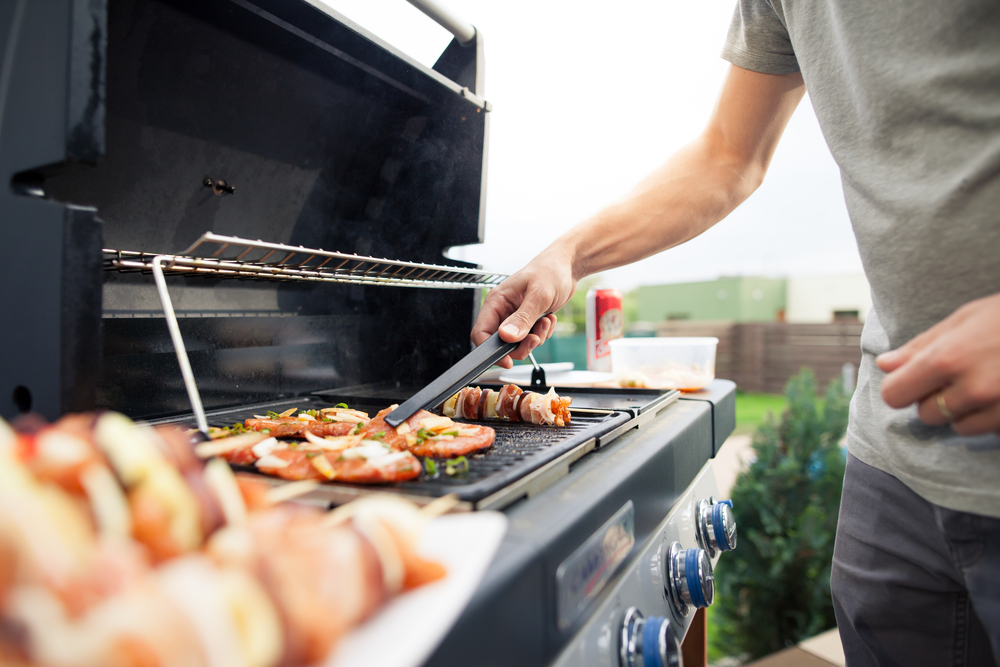 Whether you're grilling hot dogs and hamburgers or steak and chicken, we're sharing some tips that are sure to improve your next BBQ.
Gourmet Grilling Tips
Once the grill is heated, use a wire grill brush to clean off debris from the previous grilling.
Brush some Chef Shamy Garlic Butter (#8124) on your hamburger bun and put it on the grill for a minute or two to toast before serving.
Make sure your meat is at room temperature before grilling. This allows it to cook evenly.
Try grilled veggies, too! Wrap them in foil with Chef Shamy Garlic Butter (#8124) and cook until tender.
Oil your grill, just like you would with pans.
Wrap it in bacon. Try it with steak, veggies, or even a burger.
Season, season, season! Chances are you need twice as much salt as you think.
Cook chicken over low heat, and pork and beef over high heat.
Take it off the grill before it's done. The meat will keep cooking as it sits, so this will help prevent it from overcooking. Letting it rest is an important step for juicy meat.
Clean your grill after each use.
Try this!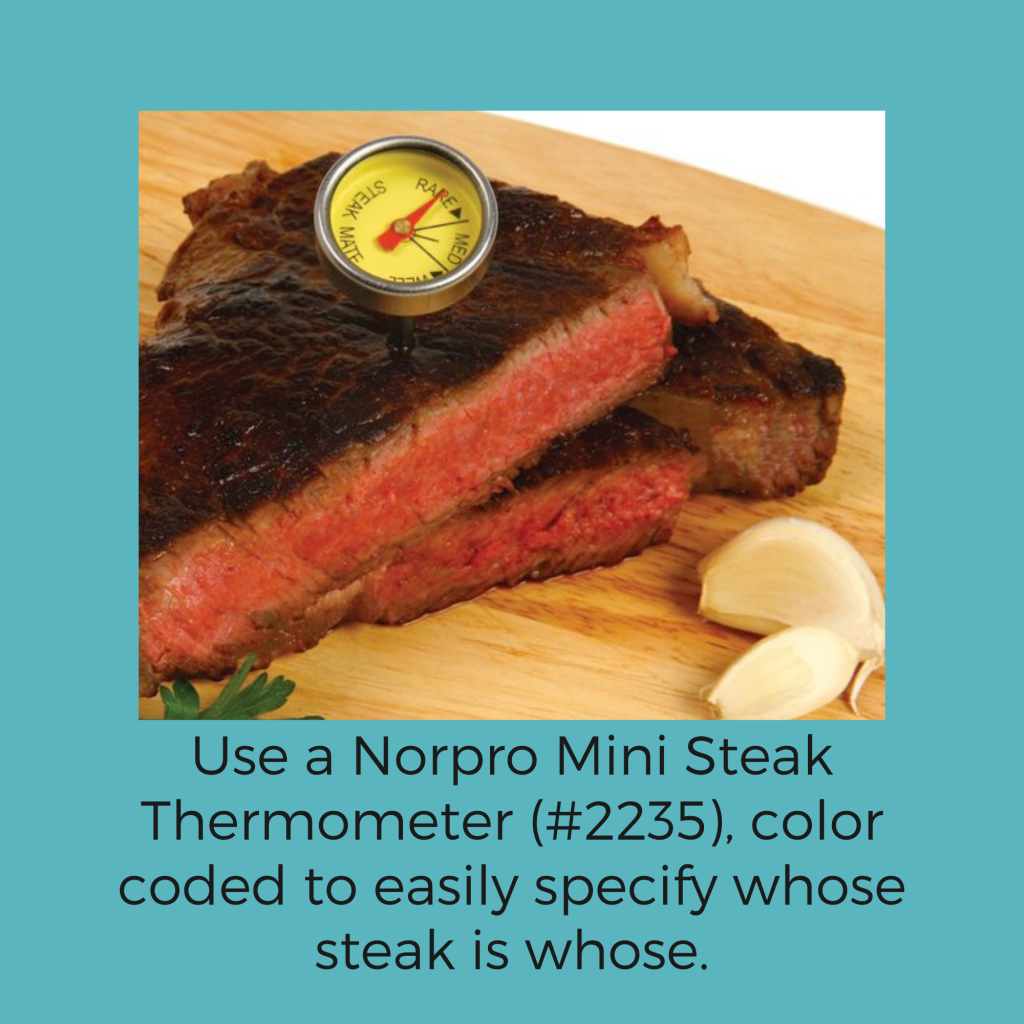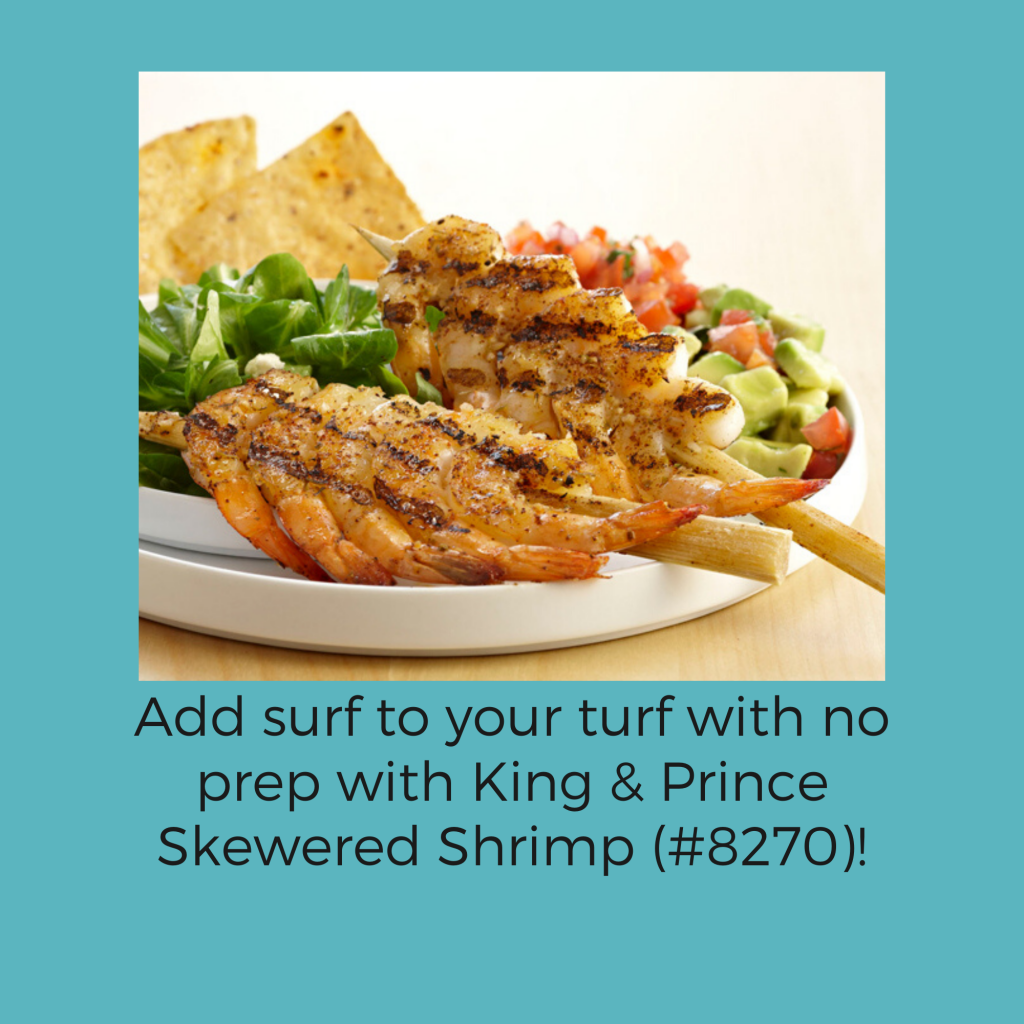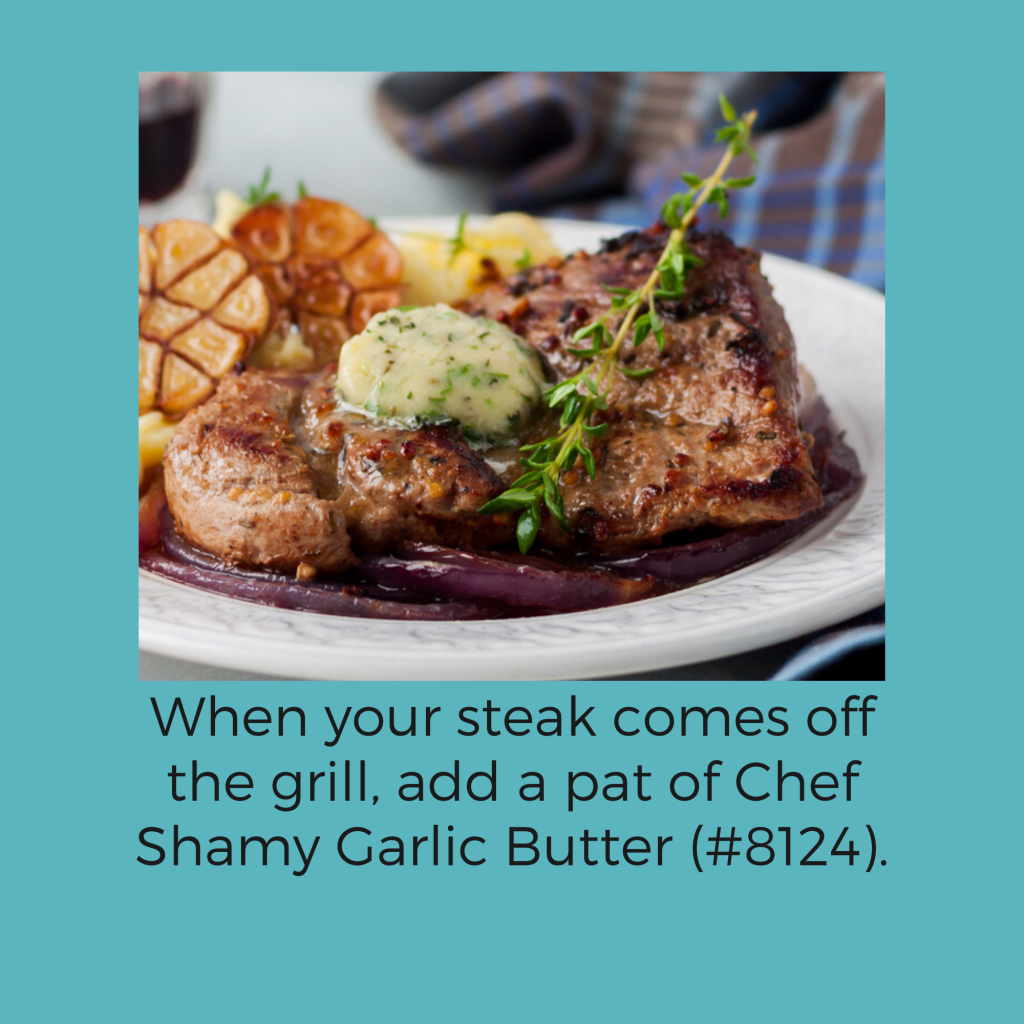 From Catalog #7, 2020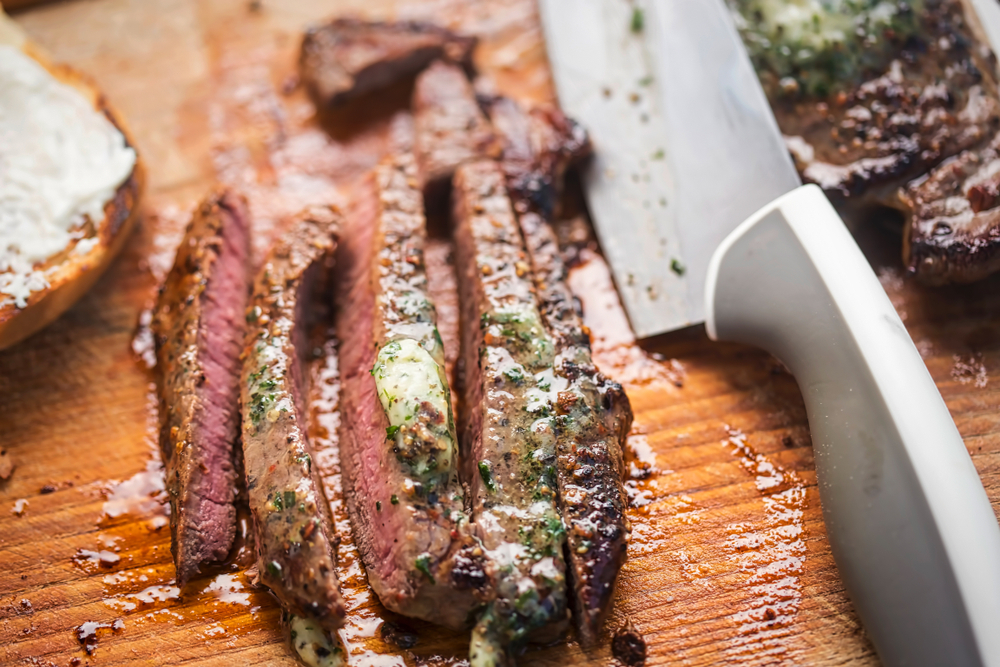 Enjoy this tender, juicy steak cooked to perfection and coated in Chef Shamy Garlic Butter.
Garlic Butter Steak
Ingredients:
Instructions:
First, cover the steak in salt then let it come to room temperature. This helps tenderize the meat.
Meanwhile, preheat your grill.
Season with more salt, if needed, and coat the steak in pepper.
Place on the grill and allow to cook until desired internal temperature is reached, flipping partway through.
Take off the grill and allow to sit for 5 minutes before slicing, placing the pat of butter on top so it begins to melt.
Serve with Lamb-Weston Roasted Garlic Potatoes (#7944) and a green salad.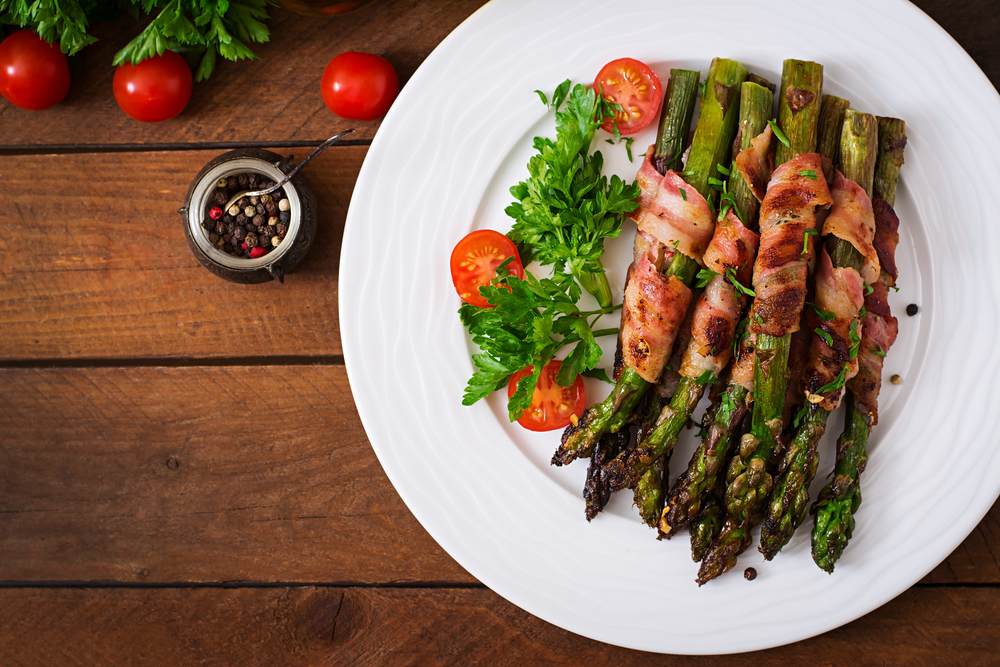 A delicious side for summer barbecues!
Grilled Bacon-Wrapped Asparagus
Ingredients:
Instructions:
First, place the asparagus into a bowl and coat with the avocado oil, salt and pepper.
Then, wrap each spear with a slice of bacon. You can also wrap them in bunches of 1-3 spears. Use a toothpick to secure the bacon, if desired.
Place on a preheated grill for 3-5 minutes, or until the bacon is crispy.
Comments