Stacee's Stay at Home Date Night
So many of us have been stuck at home for the last year, with a lot of "eating in". During all this time, we have been getting really good at making beautiful and tasty meals from our own kitchen with the help of Alison's Pantry. The hardest part is picking what you want to eat! I'm sharing a couple choices I love that turn into a pretty nice meal, along with some ways you can stay in for Valentine's Day and save money.
Restaurant Quality Searing Tips
Add a splash of Avocado Oil (#3516) to a skillet. Place thawed, room temperature meat in the heated pan and sear the bottom. Flip and sear the other side. Then, use tongs to hold the fillet on its side and sear the bacon all around. Now, preheat oven to 400F. Place a piece of parchment paper (#1153) topped with a Crestware Cooling Rack (#1145) in a Crestware Cookie Sheet (#4020). Spray with Vegalene (#1212). Set the fillet on top of the cooling rack and place in the oven until the internal temperature reaches 155F for chicken; 135F for steak, and allow to rest for 5-8 minutes.
Dinner Idea #1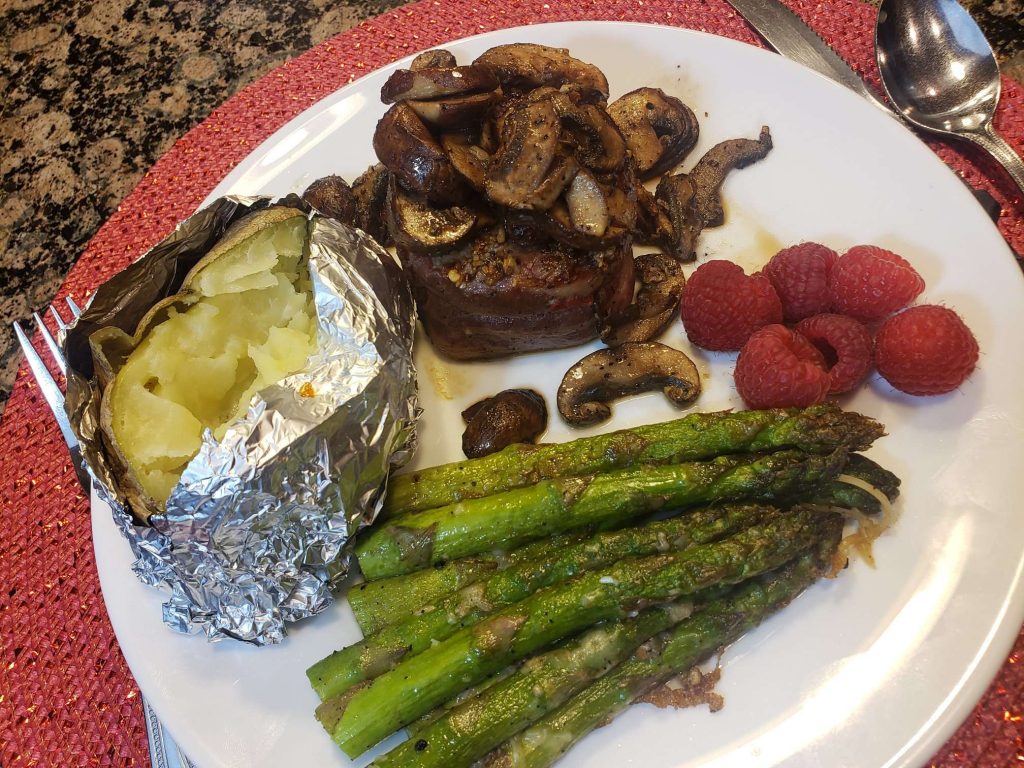 Dinner Idea #2
Comments