Recipes for National Peanut Butter Day
You read that right, there's a whole day dedicated to Peanut Butter. Jif Creamy Peanut Butter 4 lb. Can (#2913) is a lunch time staple, but can be used for practically every meal- yes, dinner too!
Jif® has more roasted peanut taste than any other leading brand. Peanuts used in Jif are fresh roasted and sealed warm for a smooth, creamy surge of flavor. Jif 4 lb. Creamy Peanut Butter is packaged in a convenient, resealable jar, and the aluminum-lined barrier allows less oxygen and moisture to penetrate the container than competitive plastic pail offerings. So, utilize Jif peanut butter in each day part, and see the Jifference it can bring to your menu and profits.
Keep reading for a few of our favorite ways to use this creamy goodness.
Ways to use PB:
Peanut Butter can be used in a variety of recipes- which makes it an item we always have in our pantry. Here are some of our favorite uses:
PB & J Sandwich- try it grilled!
On waffles
In Thai Peanut Sauce
With banana slices
In smoothies
With apple slices
Added to stir-fries
In dessert dips
Celery logs
Protein bars/balls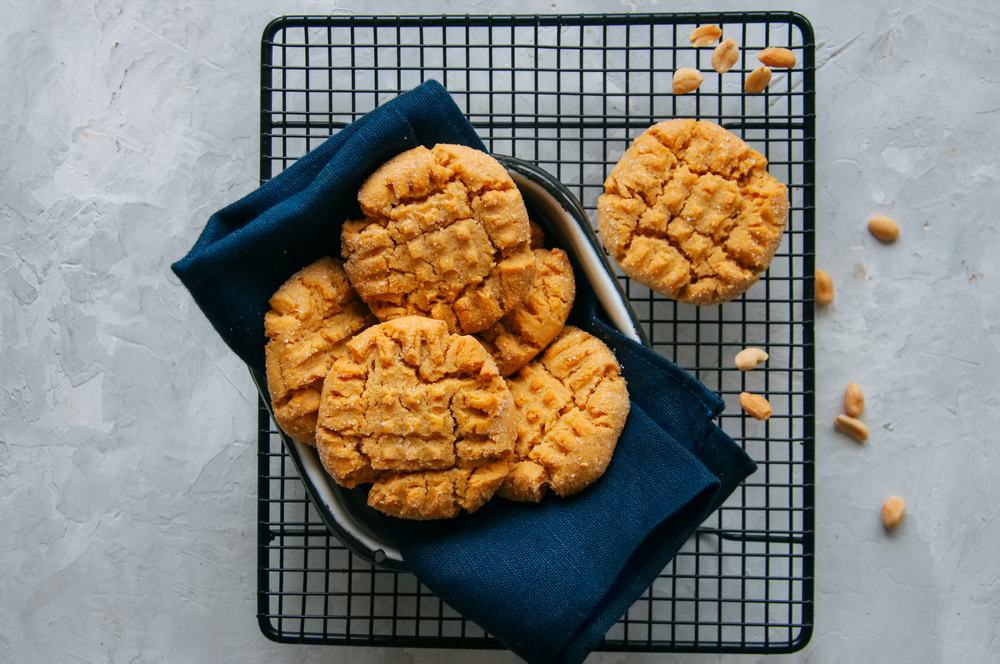 Soft, chewy peanut butter cookies rolled in sugar are sure to be a family favorite (if they aren't already!).
Peanut Butter Cookies
Ingredients:
Instructions:
First, line two Crestware Cookie Sheets (#4020) with a Crestware Silicone Baking Mat (#8436). Set aside, and preheat oven to 350F.
Next, cream together the butter and sugars. Then, mix in the peanut butter, egg and vanilla until fully incorporated.
In a separate bowl, sift together the flour, baking soda, and baking powder. Then, slowly mix into the sugar mixture.
Now, use a Crestware Cookie Scoop (#3838) to divide the dough and form into balls. Before placing on the prepared cookie sheets, roll in sugar. Place the dough balls about 2 inches apart, then use a fork to create a criss-cross pattern and slightly flatten the cookies.
Then, place one baking sheet into the oven and bake for 9 minutes. Allow to cool on the cookie sheet for a few minutes before transferring to a Crestware Cooling Rack.
Adapted from: https://www.cookingclassy.com/classic-peanut-butter-cookies/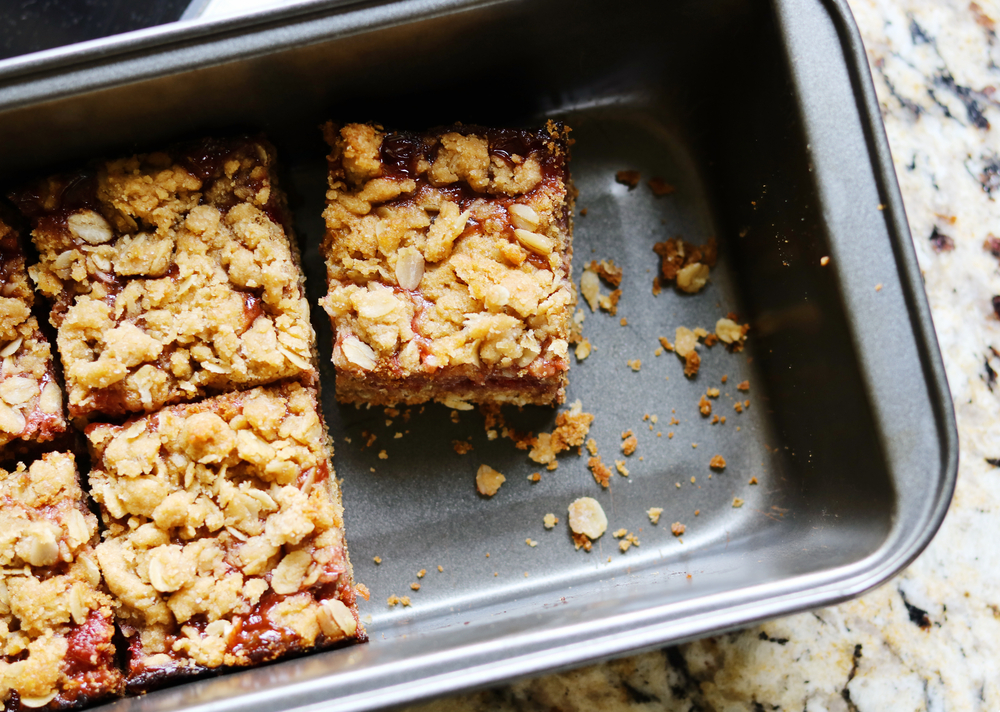 An oat + peanut butter crust topped with Pioneer Valley Fancy Jam and a crumbly oat topping, perfect for a quick breakfast or mid day snack!
PB&J Oat Bars
Ingredients:
Instructions:
First, preheat oven to 350F. Line a pan (square or two loaf pans) with parchment paper (#1153).
Then, place the butter and peanut butter in a micowave safe bowl. Microwave in 30 second increments, stirring between each, until the mixture is melted and fully incorporated.
Mix with the oats, flour, sugar, baking powder, and cinnamon. The mixture will be a little crumbly. Now, add two thirds of the mixture to prepared pan, making sure it's tightly packed.
Now, spread the jam of your choice over the mixture.
Next, top with the remaining crumb mixture. Place in the oven and bake for 40-45 minutes.
Remove from the oven, and allow to cool completely before cutting into pieces.
Adapted from: https://littlespicejar.com/peanut-butter-and-jelly-oat-bars/
Comments