10 ways to use our Savory Sauces
We have 3 delicious Savory Sauces that are sure to make it on your must-have list: Raspberry Chipotle (#1069), Peach Habanero (#1070), and Raspberry Jalapeno (#1490). These products are Gluten Free, Dairy Free, and Vegan. Plus, they are All natural and non-GMO. They have twice the fruit and half as much sugar as our competitors, bringing bold fruity flavor with just the right amount of spice.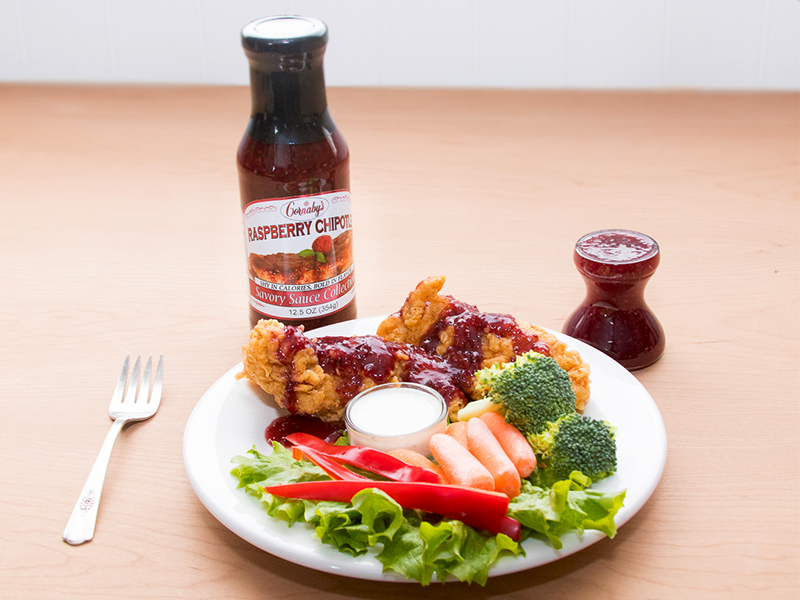 10 ways to use our Savory Sauces
Some of our favorite ways to use these sauces are as a marinade, dips, glaze for grilled meats, or with cream cheese and crackers. How will you be using our Savory Sauces?
Try pouring them over our Tempura Chicken Strips (#7102) and serving with Minute White Rice (#1468) for a sticky chicken dish, or on unbreaded chicken breasts.
Baste them on our Bacon Wrapped Pork Fillets (#5589) for a sweet kick.
Mix together mayonnaise (#1537) and pepper sauce for an easy spread.
Pour over a pork shoulder (#6878) or 3-5 chicken breasts (#5513) and cook for 4 to 6 hours, remove the meat from the bones, shred and serve.
Mix pepper sauce with vinegar and oil for an easy spicy vinaigrette.
Add a splash to your taco meat for a sweet and spicy twist
You can use these as a marinade for chicken breasts, then baste more sauce on your chicken breasts while you grill them for extra flavor.
For a simple appetizer, serve over cream cheese with crackers to dip.
Spread on cornbread, pitas, sandwiches, burgers or wraps. 
Mix two parts Cornaby's Savory Sauce with one part soy sauce to make a perfect oriental dipping sauce or to add extra zing to stir fry.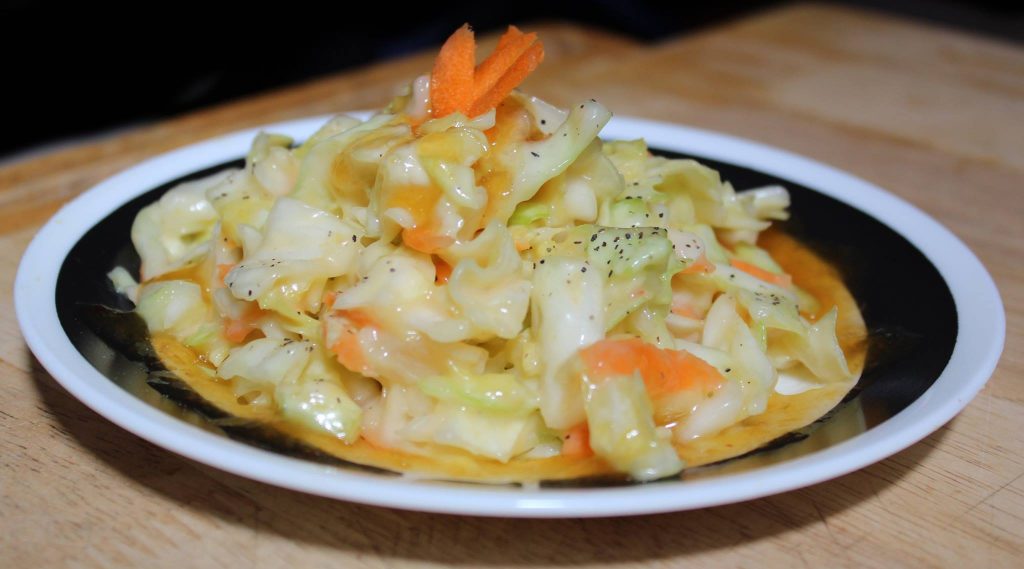 Peach Habanero Coleslaw
Ingredients:
Instructions:
Mix together liquid ingredients and stir until completely
combined.
Gradually whisk in E-Z Gel until it has completely dissolved.
Fold in cabbage, carrots, pineapple, and almonds. Enjoy!
Comments
Get to Know E-Z Gel - Alisons Pantry Delicious Living Blog - […] Peach Habanero Coleslaw Easy Freezer Apple Pie Filling Instant Pot Blueberry Jam SharePinTweet0 Shares 0Shares Share on Facebook Share …