Becky's Mediterranean Dinner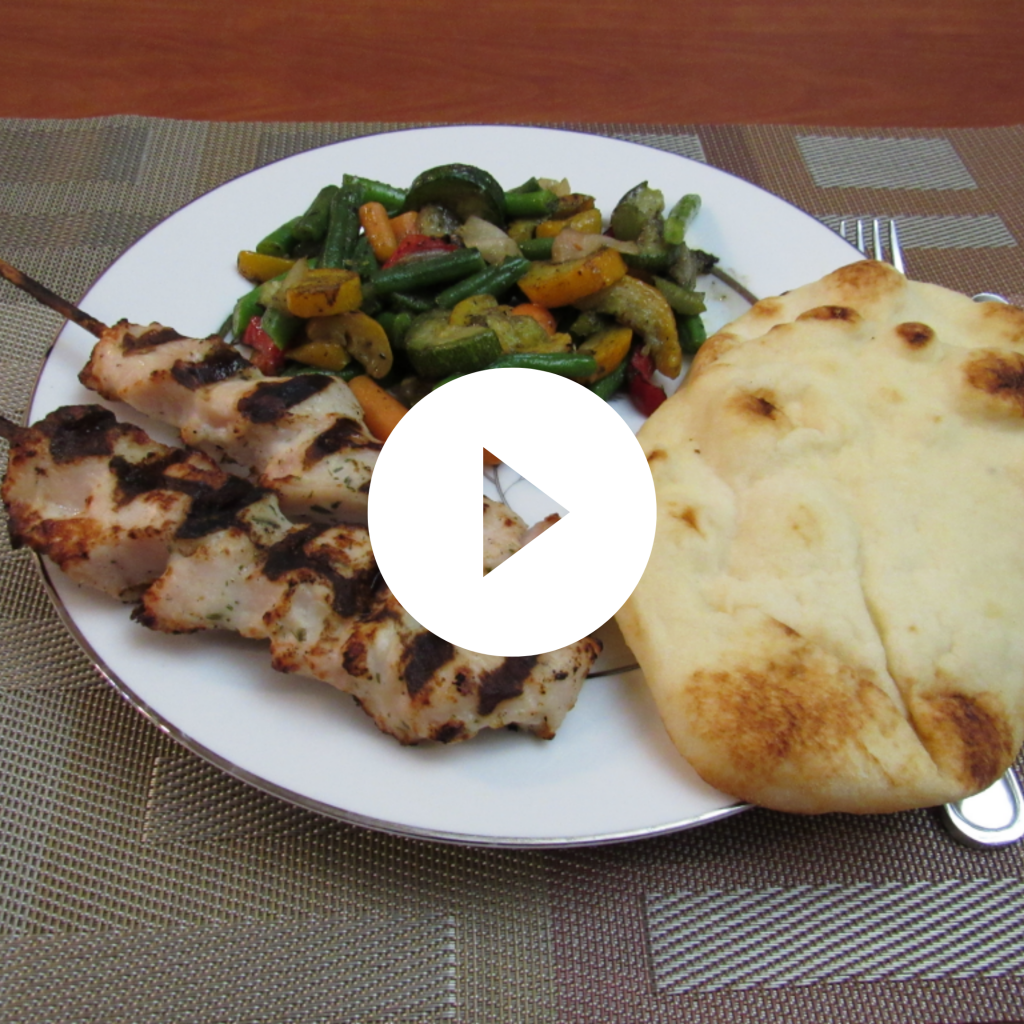 Watch Becky share an easy Mediterranean meal- ready in under 30 minutes, and only using three ingredients!
What you'll need:
Expresco Grilled Chicken Breast Skewers (#1801). I cooked in the oven for 10-12 minutes 400F, rotating halfway. You can also grill for 6-8 minutes, turning halfway, or even microwave in a hurry for about 3 minutes. These are great for a meal, party favors, or even a high protein diet.
Simplot RoastWorks Flame-Roasted Mediterranean Blend Vegetables (#2242). This is a blend of flame-roasted yellow and green zucchini, onions, and bell peppers with carrots and green beans. It is great for sides, adding to soups, adding to lasagna, and so much more. I cooked mine up on the stovetop with 1 Tbsp olive oil for 10-12 minutes, stirring pretty frequently. These have such a nice quality and flavor, and have a beautiful look to them when they're cooked up.
Stonefire Mini Naan Bread (#1686). This bread has a shelf life of a year in your freezer, and is really easy to grab a few pieces at a time to defrost quickly. I like to put Kirkland Salted Sweet Cream Butter (#1723) on it and sprinkle it with the AP Cinnamon Vanilla French Toast Sugar (#3894). It can also be used for sandwiches- fold it in half or use two pieces, mini pizzas, or even Navajo tacos.
Turn it into gyros!
Use a piece of naan bread, put the chicken skewers in the naan bread and pull it off the skewer. Add sliced tomatoes, onions, lettuce or whatever you want. Add your favorite dressing, or make an authentic Greek Tzatziki sauce.
Ingredients:
Medium cucumber, peeled and patted dry
1 1/2 cups plain Greek yogurt
4 1/2 tsp lemon juice
1/2 tsp fresh dill, chopped
Instructions:
First, finely chop the cucumber after excess liquid has been soaked out.
Combine all the ingredients and refrigerate for 2 hours before serving.
Comments