Christmas Recipe Roundup
Christmas is a celebration for all 5 senses, but taste may be our favorite. The rich, spicy flavors of seasonal recipes bring back warm memories every December. Each family has its own treasured Christmas recipes, but it's always fun to try something new. We're sharing a few of our family classics below.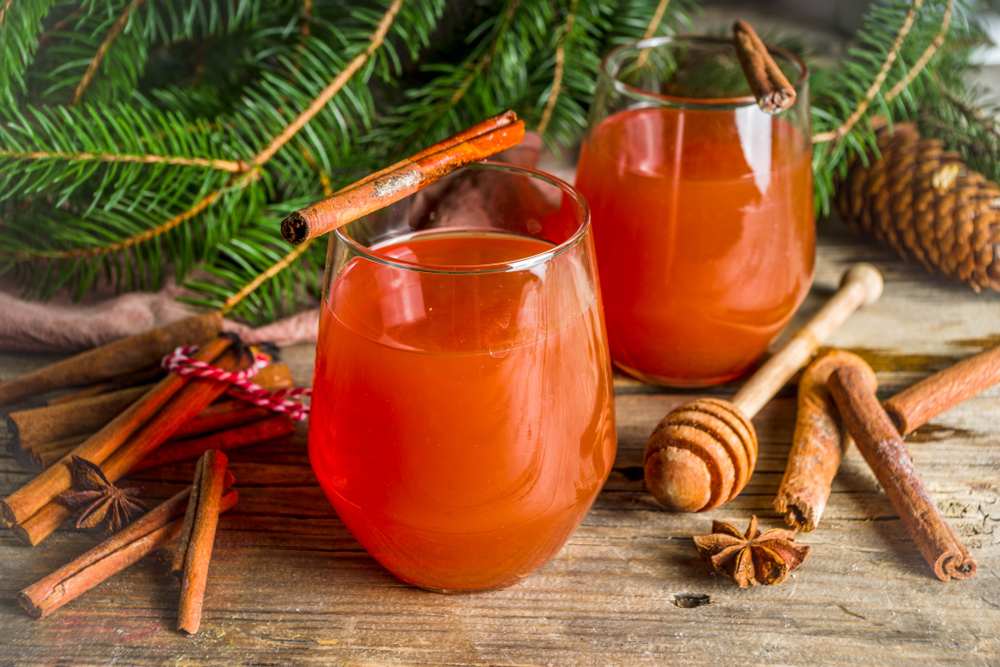 Simple Wassail
A soothing combination of crushed cinnamon sticks, orange peel, allspice, and cloves mixed with apple cider for a simple Wassail. Not only will your kitchen smell delicious, but your taste buds will thank you, too. Simply simmer two ingredients until warm, and serve! We weren't joking when we told you it was simple.
Click here for the easy recipe.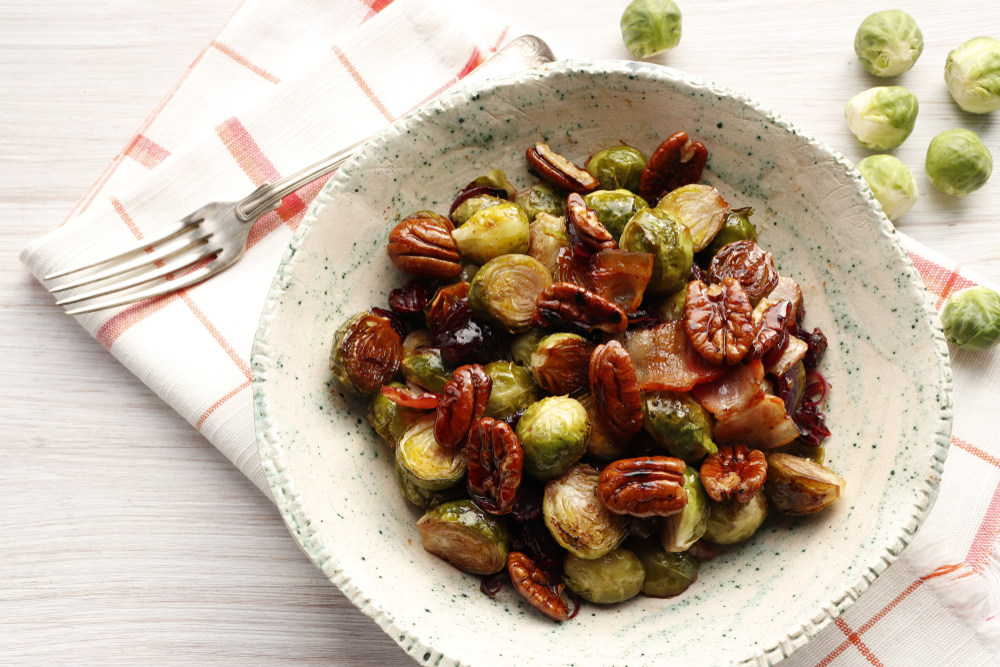 Roasted Cranberry-Walnut Brussels Sprouts
Ingredients:
Instructions:
First, preheat oven to 450F.
Then, toss the Brussels Sprouts in garlic-infused olive oil, salt, and pepper. Place in the oven and bake for 20 minutes or until fork tender.
Meanwhile, add the balsamic vinegar to a small saucepan and bring to a boil. Let simmer for about 8 minutes or until thickened, but still pourable. Set aside.
In a separate pan, fry the bacon. Once done, chop into bite-sized pieces and toss with the cranberries and walnuts.
Remove the pan from the oven and stir in the bacon mixture.
Before serving, drizzle with the glaze. Enjoy!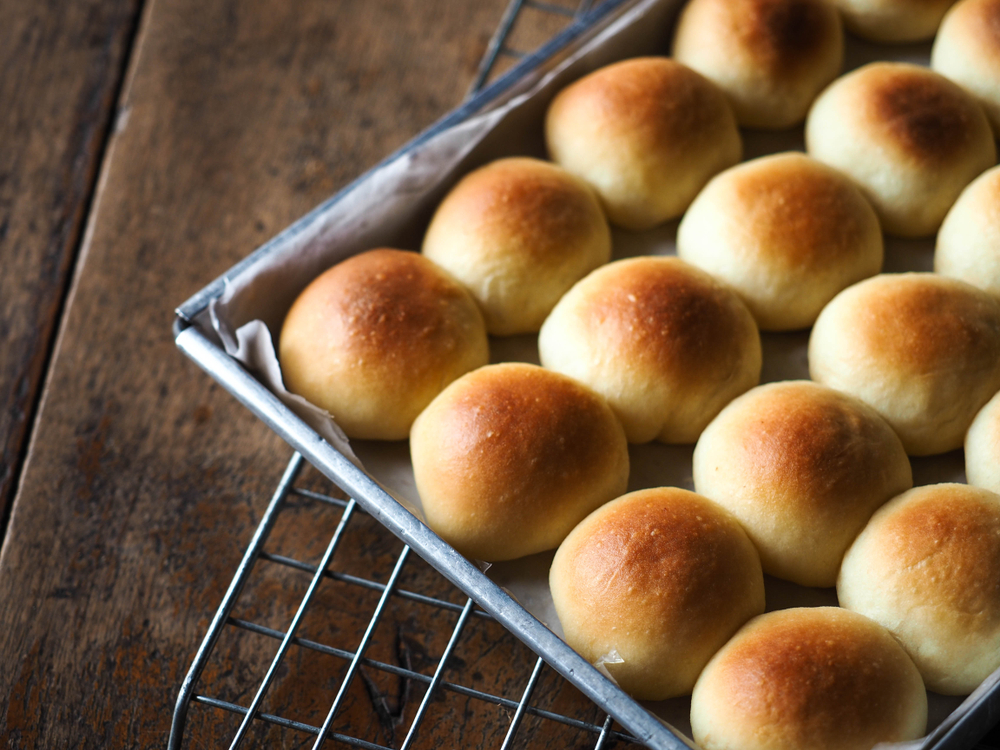 The Best Dinner Rolls
The title doesn't lie, these really are the Best Dinner Rolls. They are buttery, soft, fluffy, and delicious. A perfect addition to any meal.
Click here for the recipe.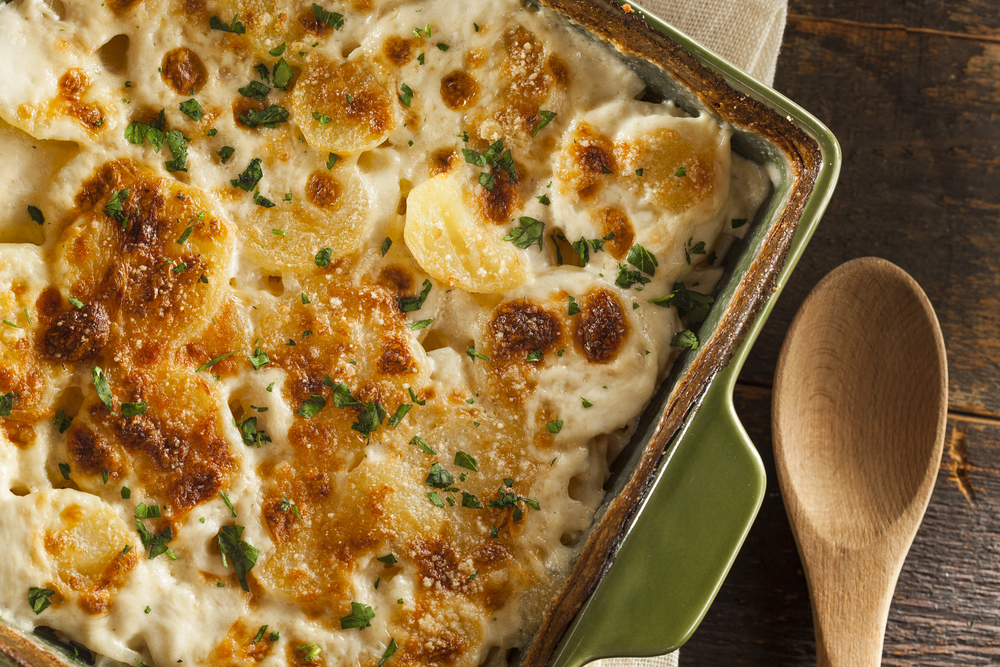 Scalloped Potatoes
Cheesy Scalloped Potatoes topped with bread crumbs and crispy cheese. This classic recipe is the perfect addition to any special-occasion meal. Plus, using our Shirley J Whisk Bliss Universal Cooking Base (#1980) makes preparing the cheesy sauce easier than ever! If you would like this recipe to be Gluten Free, simply use your favorite Gluten Free bread crumbs.
Click here for the recipe.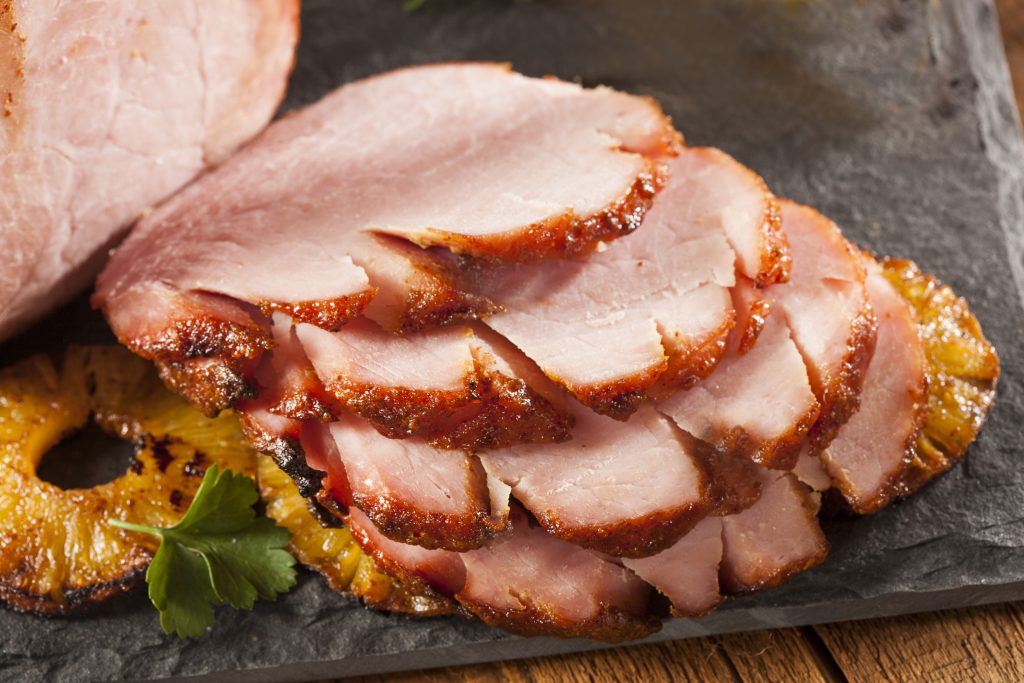 A sweet Glazed Ham is perfect for an Easter meal. We love the combination of sweetness from the pineapples, mixed with the slight tang from the mustard.
Glazed Ham
Ingredients:
2 cups C & H Brown Sugar (#2261)
3 Tbsp prepared yellow mustard, or as much as needed
1 (8 oz) can pineapple rings in juice, drained and juice reserved
Instructions:
First, preheat oven to 350 degrees F.
Score ham by making 1/2-inch deep diagonal cuts, creating a diamond pattern; transfer ham to a roasting pan.
Mix brown sugar with enough yellow mustard to make a smooth, pourable sauce.
Then, pour reserved pineapple juice over ham, followed by the honey.
Pour brown sugar mixture over honey and arrange pineapple rings decoratively atop ham. Secure pineapple rings with toothpicks.
Bake in the preheated oven until diamond pattern on ham splits open, 1 to 1 1/2 hours. Baste ham every 15 minutes with pan drippings.
Comments