Cozy Mulling Spice: 101
With the weather turning to fall, it's officially time for all things cozy! Cuddling up in a blanket in front of a fire, with a mug of hot cider and a book sounds blissful. AP Cozy Mulling Spice Mix 1 lb. Bag (#1009) is a holiday staple, whether used as potpourri or in a simple cider. We'll be enjoying this aromatic blend of crushed simmering spices and orange peel for #MulledCider Day.
So, how exactly do you use mulling spices? Keep reading for some of our favorites!
One of our Reps, Erin Brimhall, shared, "Looking for ways to use our mulling spice aside from cider? Try Spiced Pear-Sauce! I take about 6 lbs of pears, quartered, and add them to my Instant Pot with about 1/2 cup of unsweetened apple juice, 1 Tbsp lemon juice, 1 Tbsp coarse sugar, and 2 Tbsp AP Cozy Mulling Spice Mix 1 lb. Bag (#1009) in a mesh tea bag or cheesecloth (these are estimates, I'm not big into measuring!)
Pressure cook for 10 minutes, then use an immersion blender to pureé or a good processor/blender after they've cooled down. My house smells amazing for days! Can also be done with apples. Reduce the cooking time if you just want stewed pears."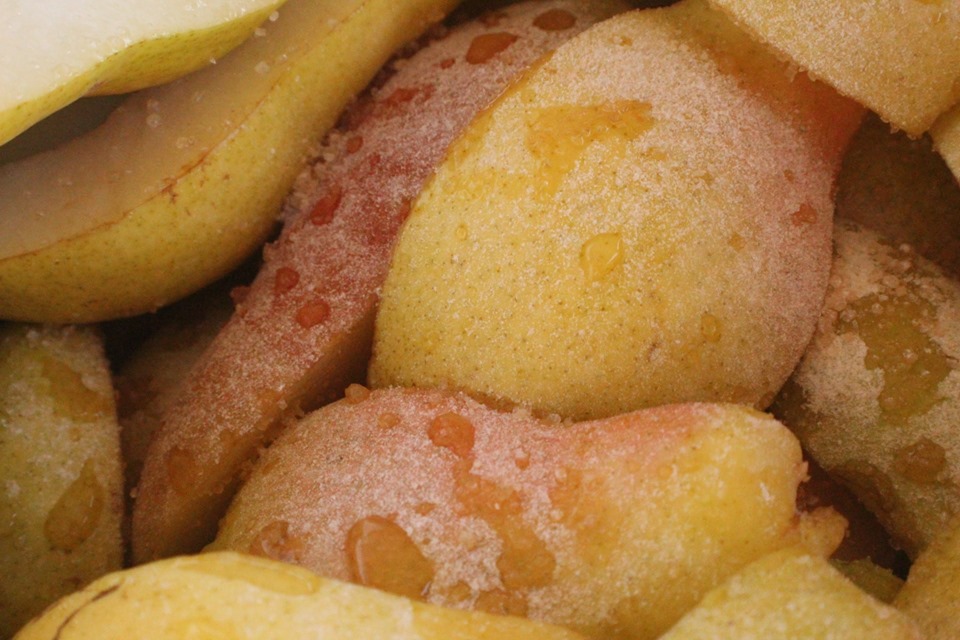 Cozy Mulling Spice: 101
Cozy Mulling Spice is a perfectly spiced blend of crushed cinnamon sticks, orange peel, allspice, and cloves. It's a fall and holiday staple for cider or potpourri. To make it easy to strain the pieces out of liquids, Kim Henke, our Marketing Director, shared an awesome tip, "use a tea infuser ball or cheesecloth to hold the loose spices and easily pull them out of the pot before serving."
For simple potpourri, add to a pot of water and bring to a boil. Reduce to a simmer for 3 to 4 hours, adding more water as needed. Add orange slices and cranberries for an extra festive scent. Your house will smell llike Christmas!
Simmer in water, milk, or cream for 30-40 minutes, strain, and use in your morning coffee.
Swap out for Regal Pumpkin Pie Spice (#1012) in recipes (1 to 1). Just use a mortar and pestle to grind the blend into a fine powder!
Simmer in Log Cabin Original Syrup (#1590) for about 5 minutes. Chill for 24 hours, discard the spices, and refrigerate for up to 2 weeks.
Make a simple fall salad dressing by simmering two cups apple cider vinegar with two tablespoons spice blend for a minute. Allow to cool for a few hours before using. Can combine with equal parts olive oil, if desired.
Divide into Mini Bakery Bread Bags (#7803) or cheesecloth, tied with twine, to use as easy gifts for neighbors, teachers or friends.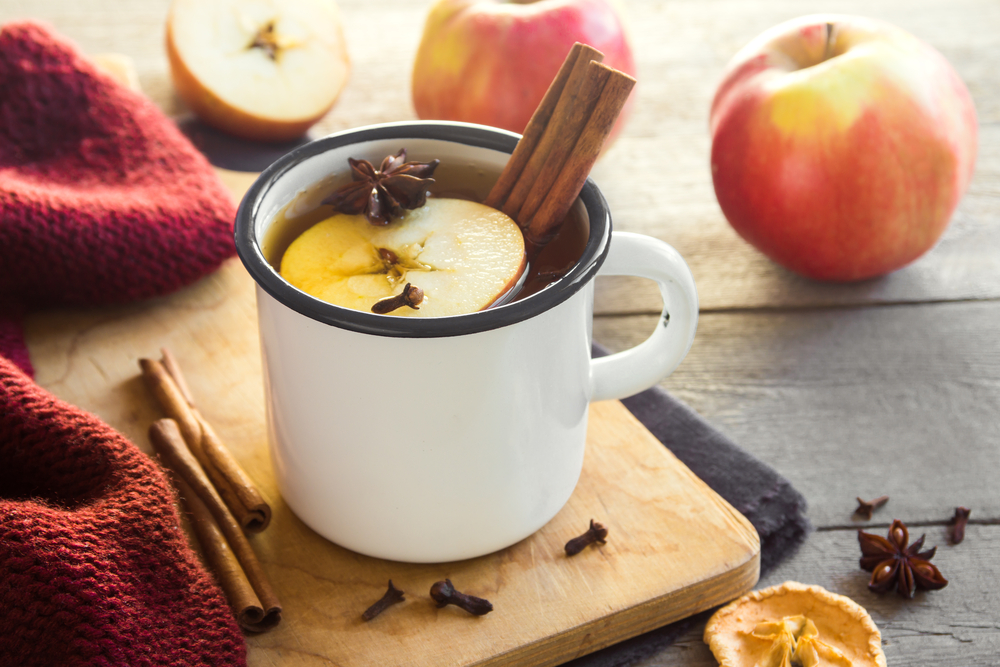 Our basic Mulled Apple Cider is nothing short of amazing. And, it only required a handful of ingredients! Try adding apple slices, AP Orange Zest Granules (#1669), cinnamon sticks, cardamom pods, star anise, fresh ginger root, Wyman's Fresh Frozen Cranberries (#1220), orange slices, or even Uncle Denny's Caramel Topping (#7894) and Dream Whip Topping Mix (#1952).
Mulled Apple Cider
Ingredients:
1 qt. apple cider
2 sliced apples, optional
Instructions:
Add all ingredients to a pot.
Bring to a boil, then simmer for 8 minutes.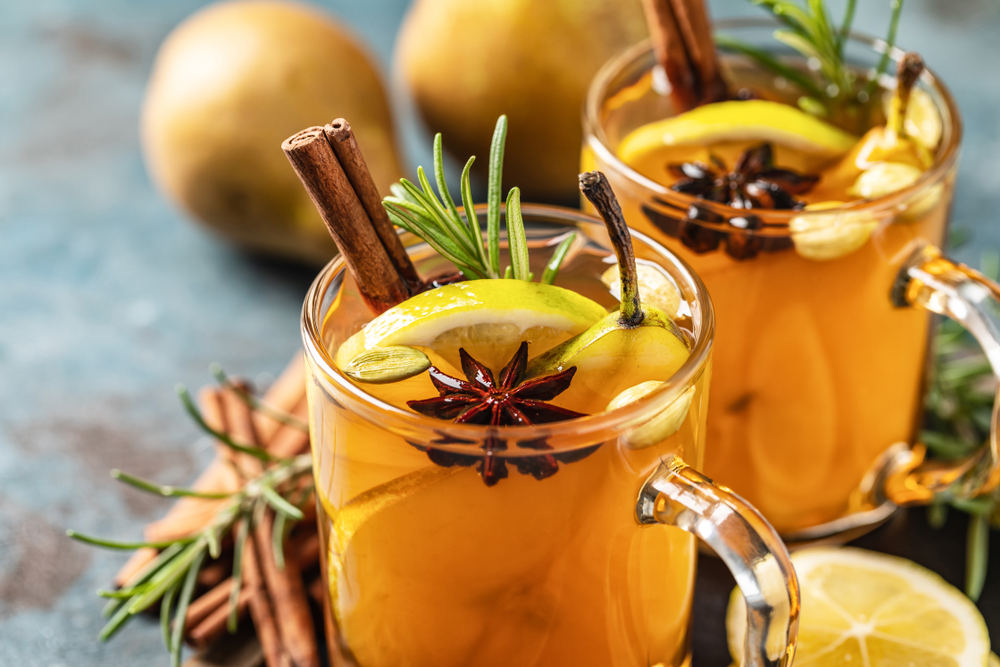 Cozy Mulled Pear Cider flavored with mulling spices, apple cider, pears, lemon zest, and ginger root.
Mulled Pear Cider
Ingredients:
1 qt. apple cider
2-3 pears thinly sliced
1 lemon, zest and juice
1 in. ginger root, peeled
Sliced lemons, garnish
Rosemary, garnish
Instructions:
Add the mulling spice, apple cider, pears, lemon zest and juice, and ginger root to a pot.
Bring to a boil, then reduce to a simmer for 8 minutes.
Before serving, remove ginger root and garnish with lemon slices and rosemary.
Looking for more recipes like this?
Comments