Cranberry Chicken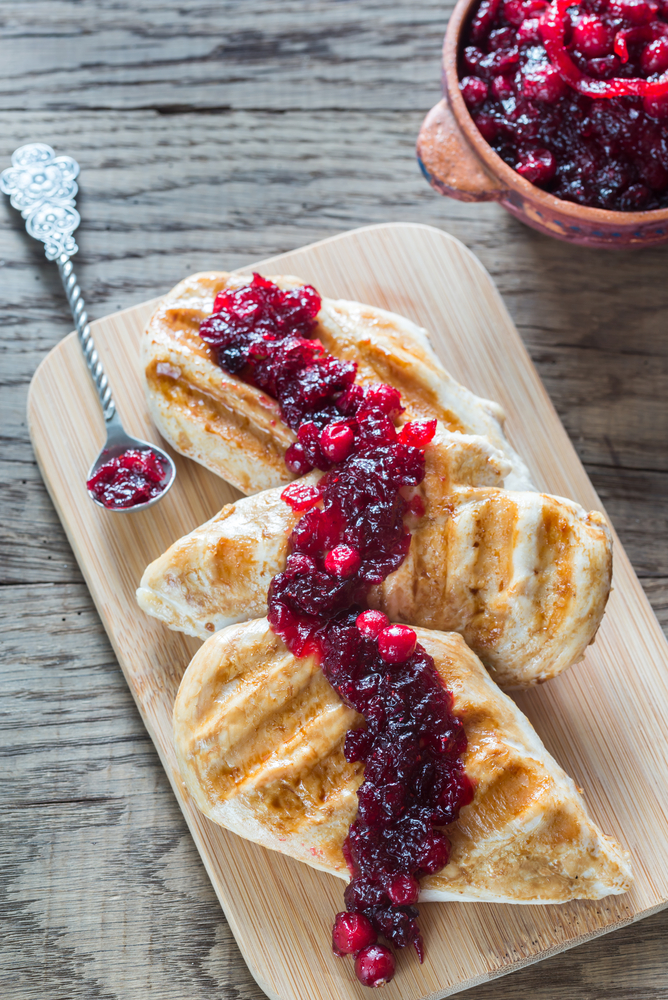 Tis the season for cranberries. We love them with turkey, meatballs, muffins, cookies, and even on top of chicken. They are tasty with so many things, plus who doesn't love an easy festive meal like our cranberry chicken?
Cranberry Chicken
Ingredients:
Instructions:
In a small saucepan, combine the cranberries, water and sugar. Cook over medium heat until berries pop, about 15 minutes.
Meanwhile, sprinkle chicken with salt and pepper. In a large nonstick skillet, cook chicken in oil over medium heat for 4-5 minutes on each side or until juices run clear.
Stir syrup into cranberry mixture; serve with chicken.
Yield: 6 servings.
Serve with Bright Harvest Country Style Sweet Potato and Beehive Rolls
Comments
Cranberry and Apple Stuffed Pork Loin - Alisons Pantry Delicious Living Blog - […] Cranberry Chicken […]