Creamy Tomato Tortellini Soup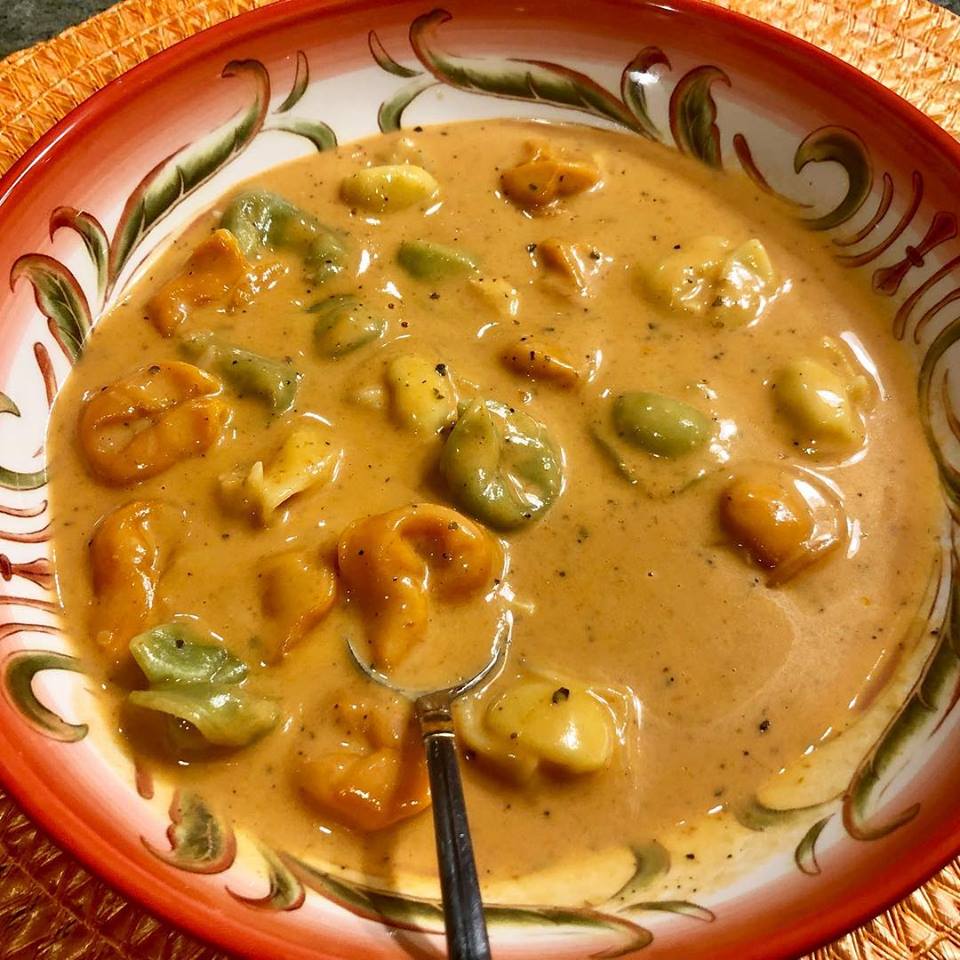 Homemade Creamy Tomato Tortellini Soup. A perfect and simple meal on a cold fall evening. Add homemade rolls and your family will be amazed and you won't have any leftovers! The recipe comes from a sweet friend of mine.
Creamy Tomato Tortellini Soup
Ingredients:
1 tsp Onion Powder (#1027)

4 10 ¾ oz. cans of Tomato Soup

3 cups half & half (I use Cream)

3 cups Chicken Stock or Bouillon

1 tsp salt (#1146)

½ cup Shredded Parmesan Cheese (for garnish)
Instructions:
Add all ingredients (except Tortellini and cheese) in a large pot over medium heat and bring to simmer.

Once simmering, drop Tortellini into soup; cook until soft and tender.

Top with Parmesan cheese.
Recipe from: Alison Chuntz
Comments
Instant Pot Creamy Chicken And Wild Rice Soup - Alisons Pantry Delicious Living Blog - […] if you are looking for a cheesy soup (Yum!) we recommend this Homemade Creamy Tomato Tortellini Soup. It is…
Classic Pork Stew - Alisons Pantry Delicious Living Blog - […] Creamy Tomato Tortellini Soup […]
Instant Pot French Onion Soup - Alisons Pantry Delicious Living Blog - […] Creamy Tomato Tortellini Soup […]