Easy Tiramisu
This creamy and unbelievably easy Tiramisu recipe with leave everyone coming back for more! This is a great dessert to share. Or keep to yourself…
How to Keep Tiramisu from getting soggy
One of the best parts of tiramisu is the airy texture of the whipped cream mixed with the crunch of lady finger biscuits. So, how do we keep that crunch and make sure it doesn't get soggy?! Well, here are a few tips:
Don't over-soak. This will leave you with mushy tiramisu! Instead of dipping the lady fingers, try rolling or using a pastry brush.
Don't over-rest. While resting is an important part of the process, it's also important not to wait too long. Keep it in the fridge for 2-8 hours, but any longer will likely result in a soggy dessert.
Freeze if preparing days ahead. While this dessert is best served day of, tiramisu freezes very well. Just press plastic wrap directly against the cake, and place in the freezer. To eat, simple let sit at room temperature for 15-20 minutes.
Can I add to this recipe?
More Delicious Desserts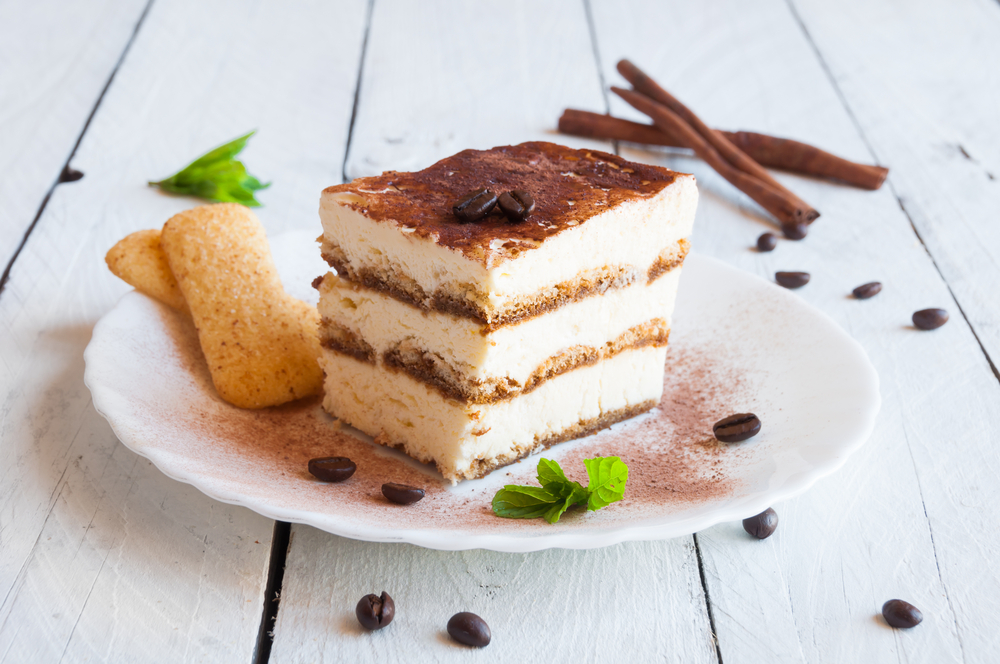 This creamy and unbelievably easy Tiramisu recipe with leave everyone coming back for more! This is a great dessert to share. Or keep to yourself…
Easy Tiramisu
Ingredients:
Instructions:
Beat the cream cheese until creamy.
Whisk together the pudding and milk. Let is set slightly before adding to the cream cheese. Beat until creamy again.
Fold in the Cool Whip gently.
Dip the lady fingers in the coffee one at a time and place them in the bottom of a 10-inch square baking pan.
Once you have the bottom covered in cookies, spread half the cheesecake mixture on top.
Repeat with another layer of cookies and top with the rest of the cheesecake. Cover and refrigerate for at least 4 hours.
Sprinkle with cocoa powder and cut into 16 squares.
Adapted from: https://insidebrucrewlife.com/easy-tiramisu/
Comments
Creamy Caramel Flan - Alisons Pantry Delicious Living Blog - […] Easy Tiramisu […]
Morning Moo's Vanilla Ice Cream in a Bag - Alisons Pantry Delicious Living Blog - […] Easy Tiramisu […]