Instant Pot Mac and Cheese
Mac and Cheese is a favorite for all ages, whether you're enjoying a Cartoon shaped noodle or a simple Macaroni noodle. This Instant Pot Mac and Cheese is a major upgrade to our Mac and Cheese game, plus it's extremely easy to prepare! Your little kitchen helpers will love this recipe.
How long does this Instant Pot Mac and Cheese last?
Since this meal is full of dairy, it doesn't have a long shelf life. Plus, the longer in the fridge the less the quality becomes. We suggest finishing this meal off within 2 or 3 days of making it. But, Instant Pot Mac and Cheese will last in the freezer for about 2 months. It's nice to have on hand for meal prep! Simply divide the Mac and Cheese into freezer bags (#1979), Deli Containers– 16 oz (#6476) or 32 oz (#6477), or an airtight container to save for a later date.
Looking for more Instant Pot Recipes?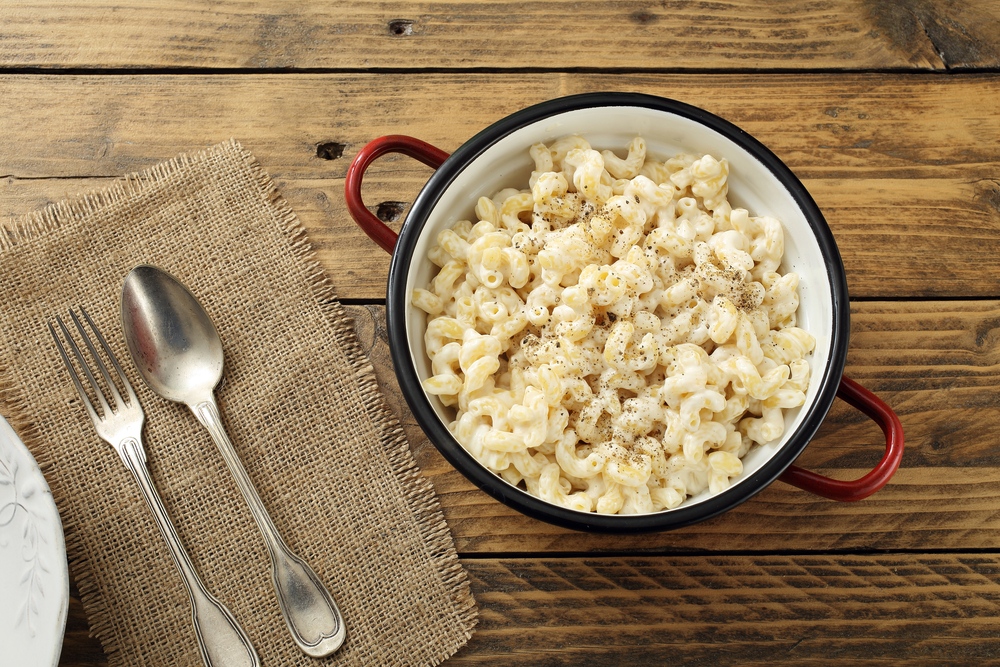 Although we agree that there's nothing better than a box of Kraft Mac and Cheese, once you try this Instant Pot Mac and Cheese, we promise your minds will be changed.
Instant Pot Mac and Cheese
Ingredients:
Instructions:
Add the uncooked macaroni, chicken broth, butter, hot sauce, garlic powder, pepper, and salt to the Instant Pot.
Place the lid on the pot and set to sealing. Cook on manual function, high pressure for 5 minutes. Then, do a quick release.
Stir in the cheeses and milk until smooth. Season as necessary to taste.
Adapted from: https://thesaltymarshmallow.com/instant-pot-mac-and-cheese/
Comments
Broccoli and Rice Casserole - Alisons Pantry Delicious Living Blog - […] Instant Pot Mac and Cheese […]
12 Tips and Tricks to Make Using your Instant Pot a Cinch - Alisons Pantry Delicious Living Blog - […] we really love Homemade Mac and Cheese, but sometimes it can be a process to make. But, this Instant…
3 Ways to Get Cheesy With Naan - Alisons Pantry Delicious Living Blog - […] Instant Pot Mac and Cheese […]