Easy Ways to use Phillips Diced Mushrooms
As much as we love scratch cooking, we're never opposed to saving a little time! Shortcut ingredients like rotisserie chicken, diced nuts, bottled pasta sauce, and pre-washed-and-cut vegetables can help get dinner on the table faster, without sacrificing flavor. One of our favorite new shortcut ingredients is Phillips Gourmet Tru-Roast Diced Mushrooms. You get the flavor of savory roasted mushrooms for your recipes with zero effort! Plus, diced mushrooms can be used in a multitude of ways and also contribute an added boost of nutrition to recipes. Check out some of our favorite ways to use them below.
Simple Servings:
Stir into an omelet along with our Flav-R-Pac Chef Starters Omelette Blend (#2316).
Use as a pizza topping.
Add to homemade Cream of Mushroom Soup
Whisk into a breakfast quiche.
Top a steak with a creamy mushroom sauce- Click here for a recipe!
Mix into a simple stir fry.
We asked a couple of our Reps how they've been using this product. Here's what they had to say:
Farrah Murray shared, "I add them to our exotic grains #1690, or make an easy mushroom cream sauce for pork, chicken or beef! I also do an onion, garlic, mushroom saute with them! It's great to top a burger with, add bacon, and cheese and you've got a ridiculously good burger!! If you do the saute with butter, top it on our Willamette ribeye or flat iron steaks with some blue cheese crumbles!! The options are endless!!"
Lisa Parrow shared, "I use these mushrooms in so many ways. I throw them in spaghetti, omelets, fry them up with onions and butter for on top of my steak. One of my favorites is to put in aluminum foil with dry ranch dressing, Italian dressing and butter and cook on the smoker with my meat. Sooo good!!!"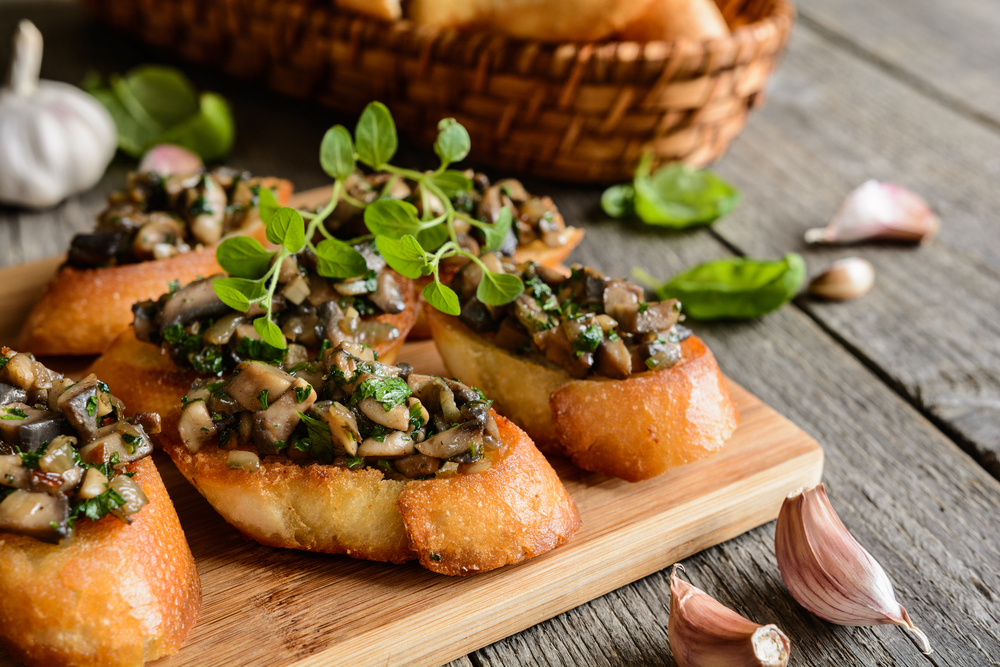 A simple bruschetta-type dish! Toasted garlic bread topped with sauteed mushrooms, garlic and parsley. Great for a quick dinner or party appetizer.
Fried Baguettes with Mushroom, Garlic & Herbs
Ingredients:
Instructions:
First, heat a frying pan with oil. Then, add the mushrooms, garlic, and parsley. Season with salt and pepper, then saute until tender and fragrant. Remove from pan and set aside.
Now, add a splash of oil to the pan, if needed, and toast the bread to your liking.
To serve, top the toasted bread with the mushroom mixture. Enjoy!
Comments