Fruity Overnight Oats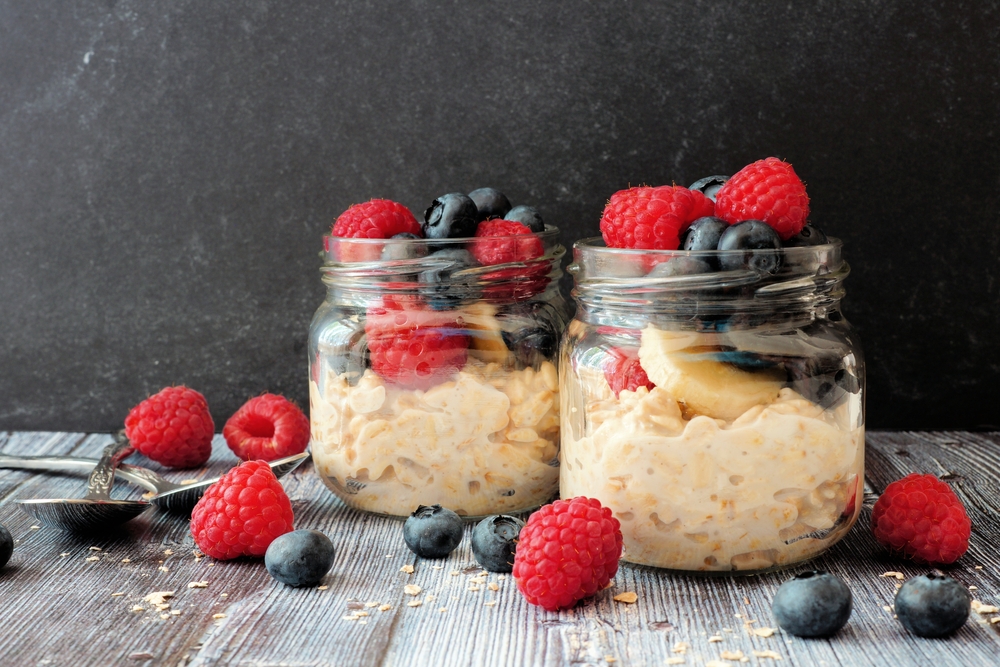 We have a really hard time getting out of our warm cozy beds this time of year, and we're sure you know what it's like. These fruity overnight oats are so tasty and quick, but the best part is you will be able to stay in your warm beds just a little longer with breakfast already made.
Fruity Overnight Oats
Ingredients:
Instructions
1. In a 16-ounce mason jar combine the rolled oats and chia seeds.
2. Pour in the coconut milk and then place the fruit on top of the oats.
3. Place the lid on and store in the refrigerator overnight.
4. Stir the oats and add in the pure maple syrup and a little extra coconut milk to loosen up the oats. Enjoy cold.
You can use any variety of your favorite fruits for this recipe!
Adapted from: https://www.organizeyourselfskinny.com/blueberry-banana-overnight-oats-recipe/
Comments