Gluten Free Heaven
Gluten Free Heaven Mixes are used by professional bakeries and were one of the most popular booths at last year's big Gluten Free Expo. Our adult and child testers raved about them. They make family favorites like pancakes, pizza, and brownies easy to enjoy even if someone in the family is gluten-intolerant, without sacrificing flavor. We know you're going to love them!
Make soft, light-as-a-feather pancakes and waffles with Gluten-Free Heaven Pancake & Baking Mix 19.2 oz. Bag EACH (#3048)! Also perfect for biscuits, pretzels, cobblers and many other yummy foods. This easy mix will replace your regular baking mix for quick meals. 
Yield: 12 biscuits or 15 pancakes. 
Gluten-Free Heaven Pancake & Baking Mix
Buttermilk Pancakes:
1 1/2 cup buttermilk (or 1 Tbsp vinegar plus enough dairy free milk to make 1 1/4 cup.)
2 eggs (or egg replacer)
1/4 cup. melted Kirkland Salted Cream Butter (#1723) or vegetable oil
Instructions:
Blend all ingredients together until smooth.
Refrigerate batter for 15-20 minutes before cooking.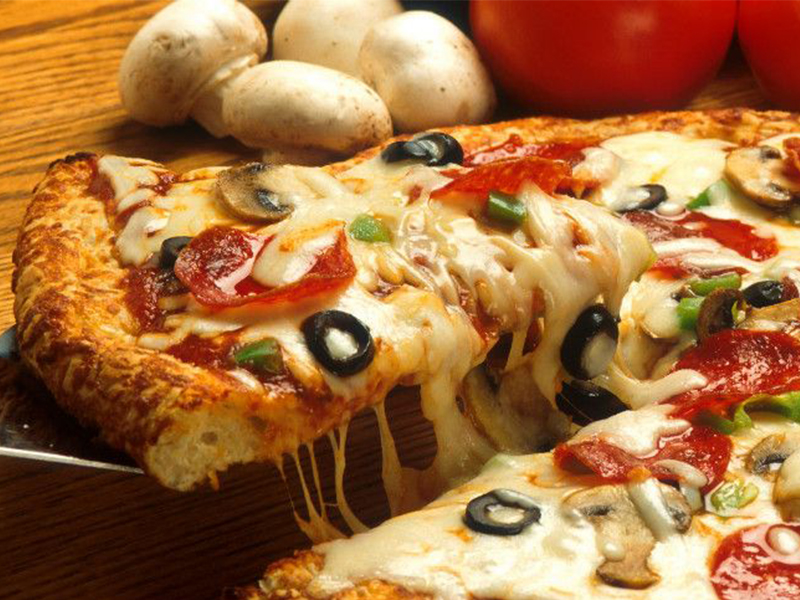 The number one thing most gluten free newbies miss is great pizza. Living without it is…well…not a party. Forget the tasteless thin crust. Gluten-Free Heaven Pizza Crust Mix 11.2 oz. Bag (#3047) makes the perfect thick, soft pan-style pizza that will get the party started! This crust is naturally egg-free.
Makes 1- 16" pizza or 2- 12" pizzas.
Gluten-Free Heaven Pizza Crust Mix
Ingredients:
Using a mixer, blend all wet ingredients in a large mixing bowl. Add yeast packet and stir briefly. Add pizza crust mix and blend until smooth and thick, approximately 5 minutes.
Transfer dough to greased pizza pan. Place a greased baggie over your hand to smooth the dough evenly into the pan.
Let rise and warrm area for 30-45 minutes, until double in size.
Preheat oven to 425°F. Bake crust for 10 minutes. Top as desired, then return to the oven for 15 more minutes until lightly browned.
To freeze crust, bake crust for 15 minutes, then cool completely and wrap tightly in plastic wrap. Freeze for up to 1 month.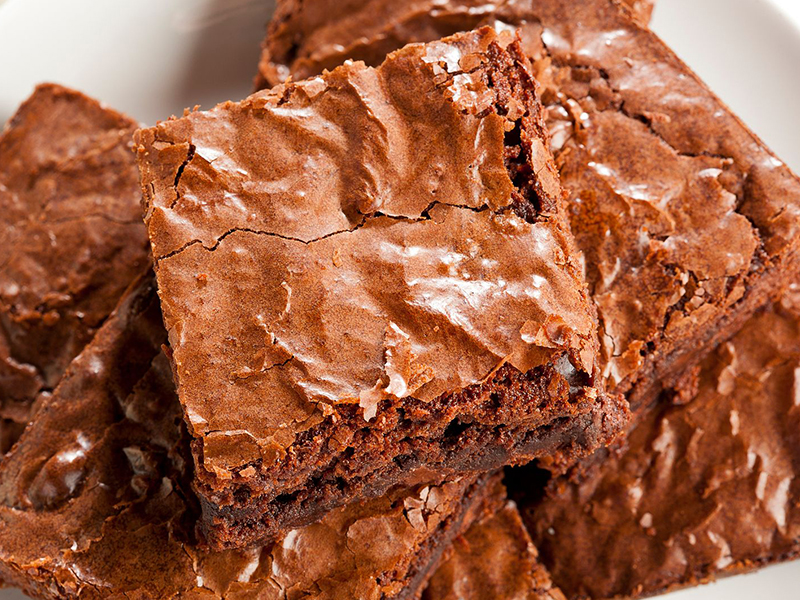 Tired of the grittiness found in most GF brownie mixes? Look no further. When you go for a brownie, you want fudgy smooth goodness, not chocolate covered sand. Gluten-Free Heaven Rich Chocolate Brownie Mix 12.1 oz. Bag (#3046) also don't skimp on the cocoa and bake up quick and easily just like the wheat flour brands. They are perfect for the GF newbie and oh so satisfying.
Yield: one 8×8 pan (9-16 brownies).
Gluten-Free Heaven Rich Chocolate Brownie Mix
Ingredients:
Instructions:
Preheat oven to 350°F.
Combine all ingredients and stir until smooth.
Pour batter into a lightly greased 8″x8″ pan.
Bake for 25-30 minutes.
Comments