Grandma Jessen's Chocolate Pudding
"My grandma would make this Chocolate Pudding on Sundays and serve it warm in her glass ice cream dishes topped with whipped cream. Now my mom makes it for her grandkids. Love the memories just a simple dish of pudding can bring!"
-AP Rep Frankie Fisher, Mountain Home, UT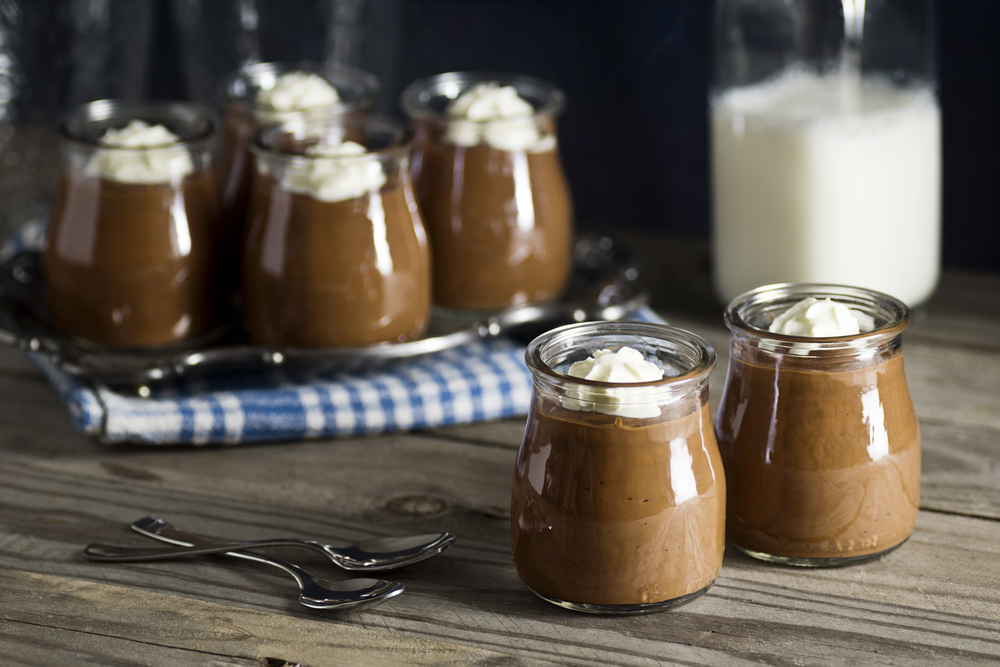 Grandma Jessen's Chocolate Pudding
Ingredients:
Pudding:
Whipping Cream:
Instructions:
First, prepare the pudding by mixing the dry ingredients, then add milk. Bring to a boil, stirring constantly. Boil until thickened. Remove from stove and allow to cool.
For the whipping cream, use a hand mixer to whip the cream until just before stiff peaks form. Then, beat in the powdered sugar and vanilla.
To serve, divide the pudding between little dishes and top with a dollop of whipped cream. Enjoy!
Recipe from Catalog #5, 2021.
Looking for more recipes using pudding?
Comments