Grilled Brown Sugar Pork Chops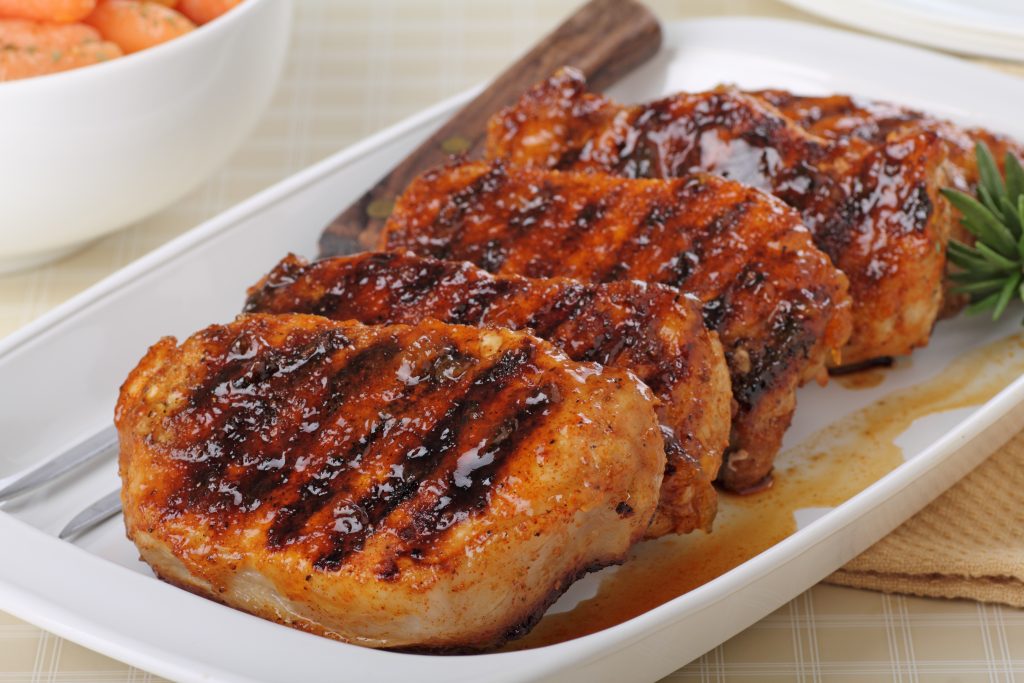 With a sweet apple juice and brown sugar marinade, these flavorful pork chops are a family favorite in our homes. They're easy to prep but they look special enough for surprise dinner guests. We love them on the grill in the summer, but they're also great in the oven. We like to serve them with a little applesauce on the side, along with mashed potatoes or rice pilaf, and a vegetable or salad.
Grilled Brown Sugar Pork Chops
Ingredients:
Instructions:
Preheat an outdoor grill for high heat.
In a small saucepan, combine brown sugar, apple juice, oil, soy sauce, ginger, salt , and pepper. Bring to boil. Combine water and cornstarch in small bowl, and whisk into brown sugar mixture. Stir until thick.
Brush grate lightly with oil before placing pork chops on the grill. Cook over hot coals for 10 to 12 minutes, turning once. Brush with sauce just before removing chops from grill. Serve with remaining sauce.
Serve with Lamb Weston Roasted Garlic Potatoes and Flav-R-Pac Green Beans
Comments
One Product, Multiple Meals: Pulled Pork - Alisons Pantry Delicious Living Blog - […] Grilled Brown Sugar Pork Chops […]
Slow Cooker Honey-Ginger Pork - Alisons Pantry Delicious Living Blog - […] Grilled Brown Sugar Pork Chops […]