Homemade Peanut Butter Cups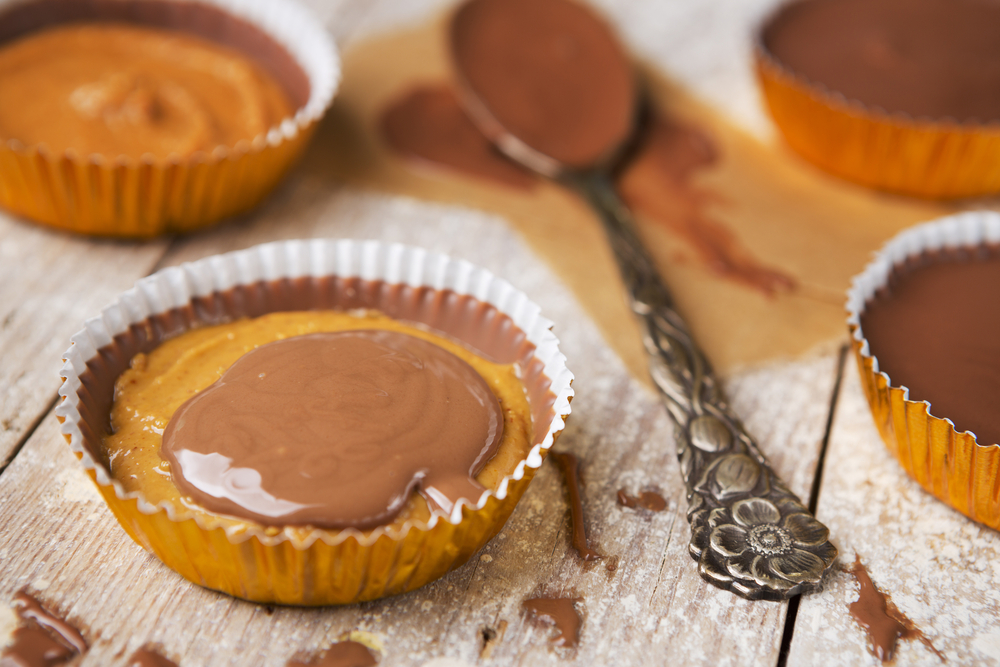 Don't stress over whether to eat these homemade peanut butter cups or not. They are made with healthier versions of the normal ingredients regularly used so you can feel good about snacking on them.
Homemade Peanut Butter Cups
Ingredients:
Instructions:
Combine coconut oil and agave (or honey) in a bowl and microwave for 30 seconds or until coconut oil is liquid. Mix in PBfit and stir until smooth.
Set out four cupcake cups on a cookie sheet or put them in a cupcake pan. Add about 2-3 tsp of peanut butter mix to each cup, or enough to cover the bottom of the cupcake cup. Put in freezer until peanut butter mixture is firm.
Once the peanut butter is firm, place two squares of Hershey chocolate or a tbsp of Ghirardelli chocolate cups in each cup. Evenly distribute the remainder of peanut butter mix into cups so that the chocolate is covered. Put in freezer until top layer is solid.
Remove from freezer and let sit for 5 minutes before eating.
Comments
Pumpkin Chocolate Chip Cookies - Alisons Pantry Delicious Living Blog - […] Homemade Peanut Butter Cups […]