How AP Reps use Mrs. T's Pierogies
If you've never tried pierogies, it's a comfort food you need in your life! Rich, creamy mashed potatoes wrapped in tender pasta, they're the epitome of cozy cooking. With their basic flavor profile, pierogies can be served as a finger food or as an entree, dressed up in seasonings and sauces to please any palate. Our Reps and customers love them, so today we're sharing some of their creative serving ideas.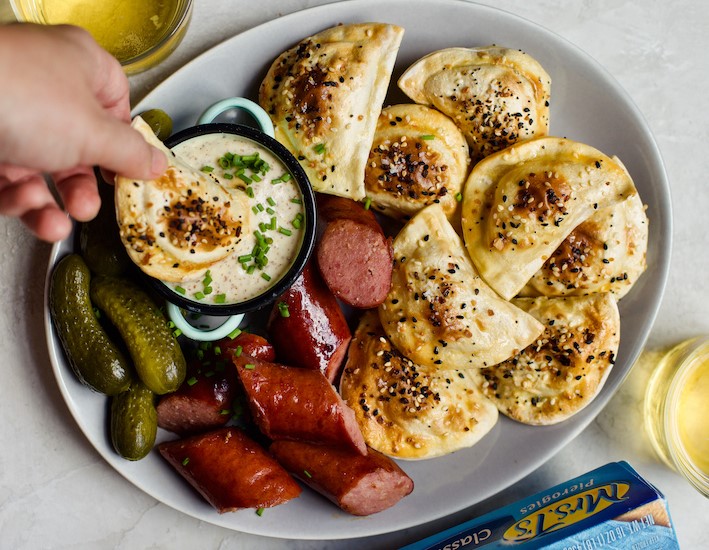 Mrs T's Classic Cheddar and Potato Pierogies
Hearty, tender pasta dumplings filled with a rich, creamy blend of mashed potatoes and Cheddar cheese. Boil, pan fry, oven bake, deep fry or steam. 6 lb. bag.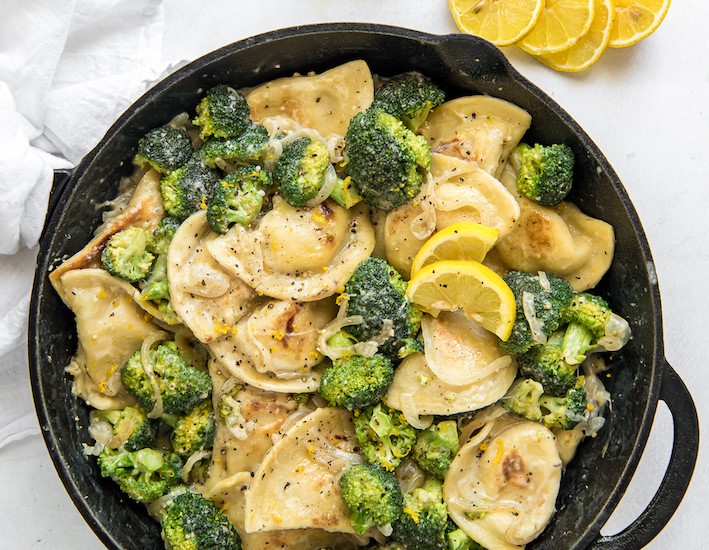 Mrs T's Loaded Baked Pierogies
A new twist on a popular AP product! Sharp cheddar cheese, sour cream and chives, and creamy whipped potatoes seasoned with bacon and folded in a pasta shell. Frozen. 6 lb. bag.
Reviews from Reps
"I usually boil for 4-5 minutes, drain, then pan fry in Kirkland Salted Sweet Cream Butter (#1723) and BBF Avocado Oil (#3516). Serve 3-4 per adult. Delish!!"
-Krysti Dycus, Clearmont, WY
"I cook some of the Rosina Italian Style Meatballs (#9142), then add them to a 9×13 pan along with the Loaded Baked Pierogies (#4991). Cover with spaghetti sauce and mozzarella cheese. Bake in the oven."
-Katie Robinson, Herriman, UT
"I had never had them before but bought some the last month. I had a customer tell me she fried them in Kirkland Salted Sweet Cream Butter (#1723) and Flav-R-Pac Chopped Onions (#5772). I tried that, and I tried making our Custom Culinary Peppered Gravy (#1525) to put on them. I was very happy with both."
-Marcea Vesco, Elsinore, UT
"Pierogies, sauerkraut, Main St. Meats Pork Cubes (#1756) or country style ribs and cream of mushroom soup all layered in the crock pot 6 hours on low."
-Lisa Parrow, Britton, SD
"I like them baked or momma uses them in her chicken noodle soup! No taters or noodles needed they are in the pierogies….just don't put them in until the very last…..like 15 minutes before you are ready to eat."
-Robin Retzlaff, Alliance, NE
"First boil the pierogies and drain well. Then fry some Daily's Deep Applewood Smoked Thick Sliced Bacon (#8464) until crispy, then crumble it. Remove the bacon and add Flav-R-Pac Chopped Onions (#5772) to pan. When onion are soft, add pierogies fry till slightly golden brown add bacon bits and serve. Also can be lightly fried till golden brown and served with a mushroom sauce poured over."
-Wayne Johnson, Dubois, WY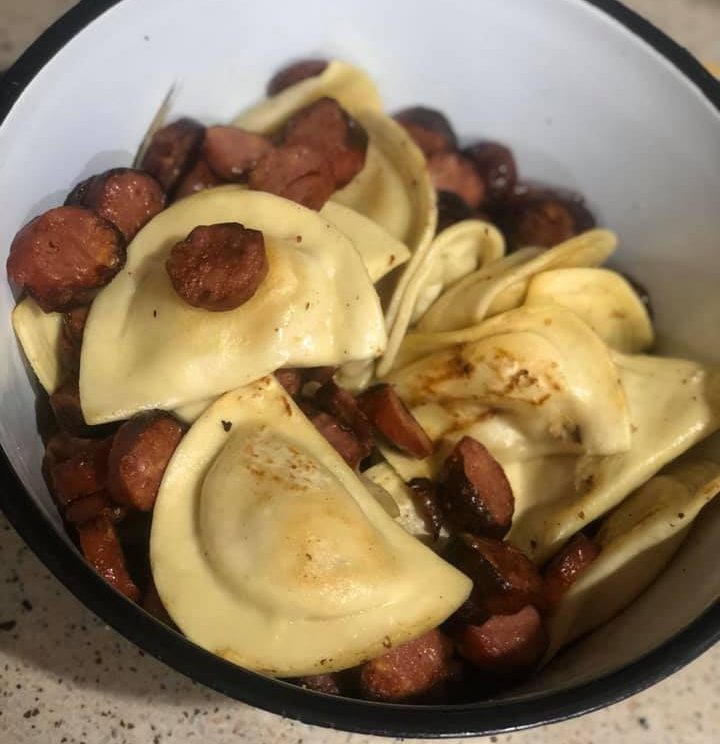 Try this!
"These have become a staple in our house now, our favorite way to cook them is either in the air fryer, on a baking sheet in the oven like it says on the bag, or boiling them. We like to fry up sliced sausages with them. But there are some really fun recipes online. One of my customers told me they are her favorite to add in place of dumplings and chicken and dumplings."
-Jamie Perkins, Panaca, NV
Grilled BBQ Pierogies
Ingredients:
Instructions:
First, preheat your grill
Now, toss the pierogies in oil and BBQ seasoning until evenly coated.
Set pierogies on the "indirect side" of the grill and cook for 10 minutes or until defrosted.
Then, move pierogies to the "direct side" of the grill and cook for an additional 2-4 minutes, flipping partway through, until they are golden brown.
Remove from grill onto a plate and drizzle with bbq sauce. Garnish with candied jalapenos, if desired, and serve with corn on the cob. Enjoy!
Adapted from: https://www.mrstspierogies.com/recipe/grilled-bbq-pierogies/
Try these!
Comments