Movie Night Snacks
We know how hectic the last few months of the year are, which is why we know how important it is to slow down. Put some soup in the slow cooker and cuddle up with a mug in front of the TV later. Don't forget the snacks, including our addicting Chex Mix.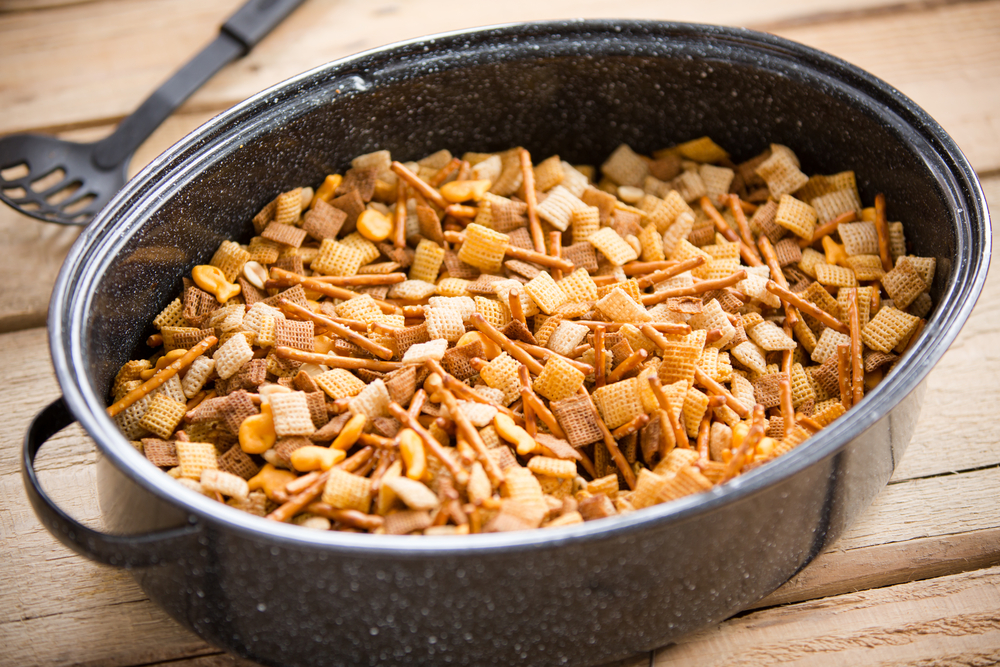 Whether you serve it sweet or savory, Chex Mix is a crowd favorite. Cuddle up for your next movie night with a bowl of this addicting Chex Mix.
Homemade Chex Mix
Ingredients:
Instructions:
First, preheat your oven to 250F.
In a large bowl, mix together the cereals, crackers, and cashews.
Then, melt the butter in a saucepan. Once melted, at the Worcestershire sauce and seasonings (find more flavor combos below).
Next, pour the butter mixture over the cereals and stir so everything is covered. Spread onto a large cookie sheet (#4020) or baking dish.
Place in the oven for 45-60 minutes, mixing every 15 minutes until it begins to turn golden.
For any leftovers, store in an airtight container or Ziploc bags.
Adapted from: https://www.simplysated.com/my-famous-chex-party-mix/
Sweet or Salty Chex Mix:
AP Products fit for Movie Night
Comments