National Popcorn Day Recipes
If you're a fellow popcorn lover, chances are you'll take any excuse to enjoy this salty snack. While we love a simple bowl of popcorn with butter and salt, there are so many other delicious ways to enjoy this snack- like Cinnamon Roll Popcorn or Savory Ranch Popcorn. You can try adding your favorite spice mixtures for a savory snack (although, not every blend will work with popcorn), or turn it into a sweet treat with caramel or melted chocolate.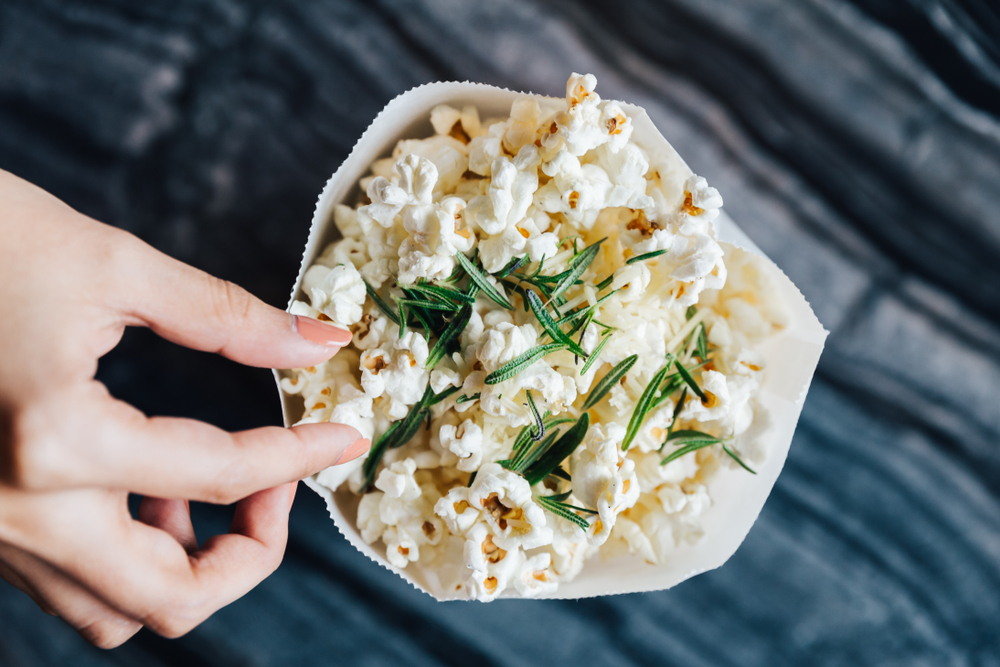 Calling all popcorn lovers!
An easy way to add to your popcorn is simply adding your favorite spice blends. With all of these ideas, you may want to add some melted butter so the seasoning will stick to your popped popcorn.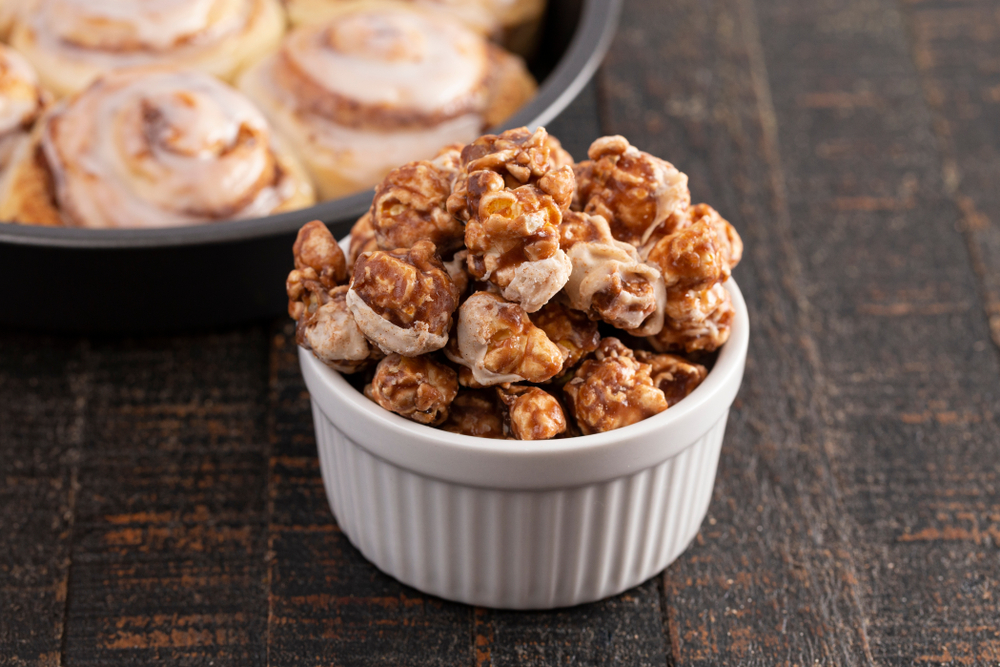 Cinnamon Roll Popcorn
Caution: Cinnamon Roll Popcorn is incredibly addicting with its delicious cinnamon caramel and white chocolate drizzle, paired with salty popcorn.
Ingredients:
Instructions:
First, preheat oven to 250F.
Then, place popped popcorn and chopped pecans into a bowl and set aside. We like to remove any unpopped kernels, but this is optional.
In a saucepan, combine brown sugar, cinnamon, butter, and karo syrup and bring to a rolling boil. Remove from heat and add vanilla and baking soda. This will make the mixture bubble and rise, so don't be alarmed.
Now, pour the caramel mixture over the popcorn and pecans and stir until everything is coated.
Spread the mixture onto a cookie sheet (#4020) lined with a silicone mat (#8436). Place into the oven for 30 minutes, stirring every 10 minutes.
Remove from the oven and allow to cool.
Meanwhile, melt the vanilla chips in the microwave in 30 second increments. Drizzle over the popcorn and dig in!
Adapted from: https://www.food.com/recipe/cinnamon-bun-popcorn-496606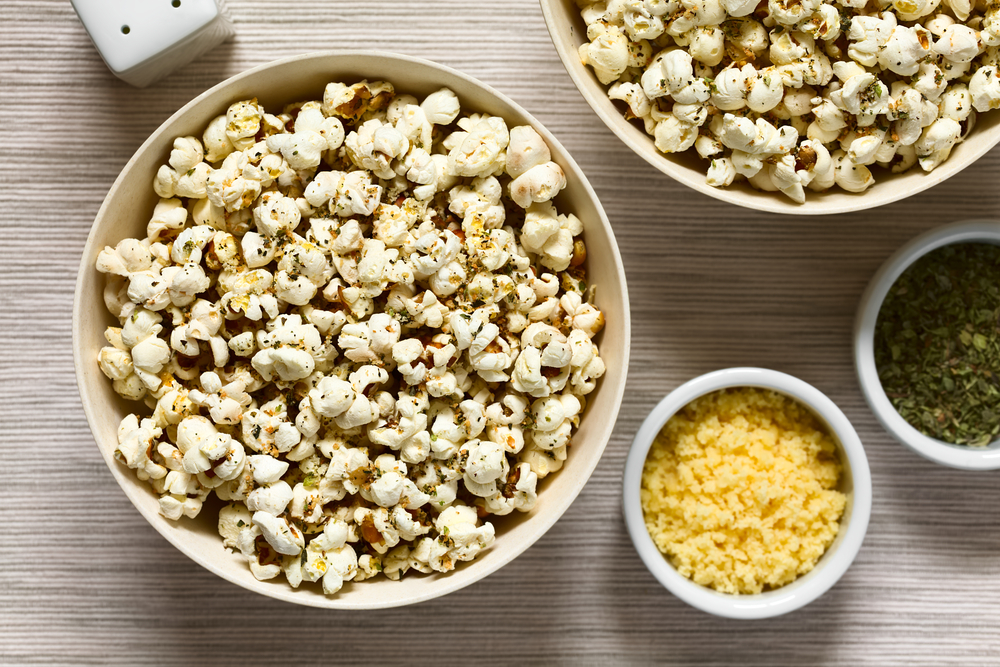 Savory Ranch Popcorn
Treat yourself to this delicious savory ranch popcorn. It is buttery, cheesy, and finger-lickin' good!
Ingredients:
Instructions:
Mix the butter with the spices and parmesan cheese. Pour over the popcorn and mix until coated.
Then, place the mixture onto a cookie sheet (#4020) lined with a silicone mat (#8436) and bake for 10 minutes at 350F, or until slightly browned. Enjoy!
Adapted from: https://www.tasteofhome.com/recipes/ranch-popcorn/
Comments