Strawberry Popcorn
Can I add to this recipe?
Of course! There is no limitation to your favorite popcorn creations. Some additions we love are mini marshmallows or freeze dried strawberries. In addition, we think it could be fun to add sprinkles, vanilla chocolate chips (#1306), peanuts, flaked coconut or pretzel sticks.
Looking for more sweet treats?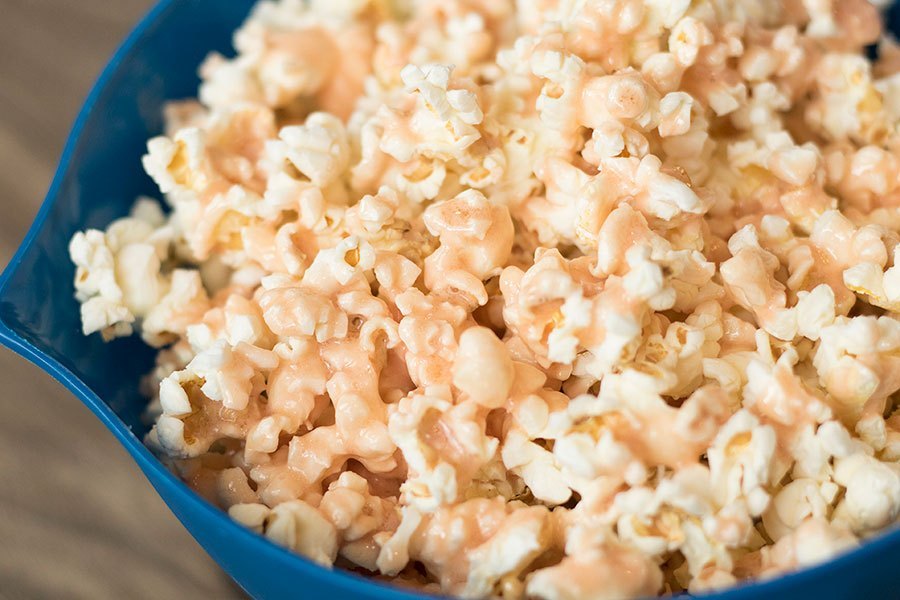 As much as we love Caramel Popcorn, we love this sweet twist with Strawberry Honey Butter! A little salty, and a little sweet, and it's the perfect treat. Just remember that a little bit of butter (especially flavored!) goes a long way.
Ingredients:
Instructions:
Prepare popcorn according to package directions.
Gently melt Strawberry Honey Butter, then drizzle over popped popcorn. Toss occasionally, making sure that the butter evenly coats all the popcorn.
Sprinkle salt over top the popcorn.
Serve immediately.
Adapted from: https://chefshamy.com/recipes/strawberry-popcorn/
Comments