BBQ Tips, Plus Our Restaurant Steak Marinade Recipe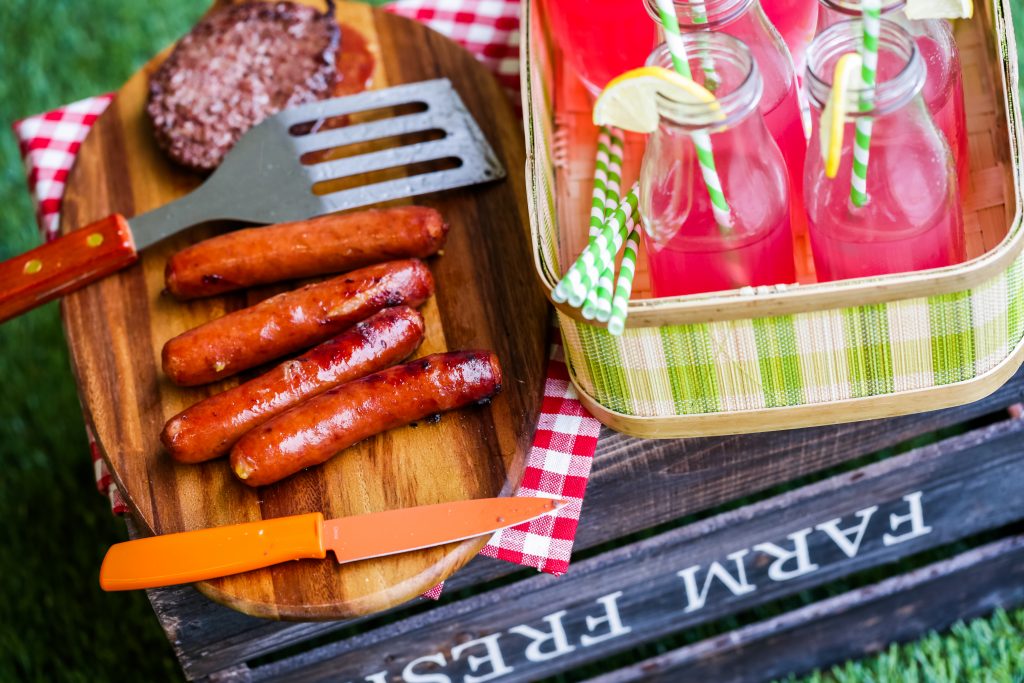 The smell of barbecue in the air. Lawn chairs filled with friends and family with cold drinks in hand. Backyard BBQs are a summer staple and a great excuse to gather and enjoy delicious, home-cooked food.
Are you looking for a few ways to make your backyard barbecue even better? These expert tips will have your guests begging for your secrets.
Give your grill plenty of time to preheat. If it's hot enough, you shouldn't be able to hold your hand over the grates for more than 2 seconds.
Let meat rest for half the amount of cooking time used. For example, if you grill a steak for 6 minutes, allow it to rest for 3 minutes before cutting. This seals in all the juices.
Grill fish fillets on top of slices of lemons, limes, or oranges for sweet citrus flavor.
Add garlic and thyme to buttermilk for an easy marinade. Soaking meat overnight in buttermilk makes it softer, as well as enhances the flavor.
The proper way to cook both sides of a piece of meat is to use tongs or a spatula. Never use a carving fork to turn. Stabbing grilled meat will let out all the flavorful juices and dry it out. Flip it only once.
Ready to put these tips to the test? Try our bestselling Holten Flat Irons. They've been one of our most popular products for over a decade. They're pre-marinated and ready-to-grill.
Or, test-drive this delicious homemade restaurant marinade with our Main Street Meats Rib Eye Steaks or Top Sirloin Steaks.
Restaurant Steak Marinade
Ingredients:
Instructions:
Mix it all together and marinade steak for 30 minutes to overnight. Garlic will be stronger the longer you marinade.
Either grill the steaks or pan fry them in butter to desired doneness.
Comments
Homemade Hamburger Buns - Alisons Pantry Delicious Living Blog - […] BBQ Tips, Plus Our Restaurant Steak Marinade Recipe […]