Saturday Meatloaf with Sauce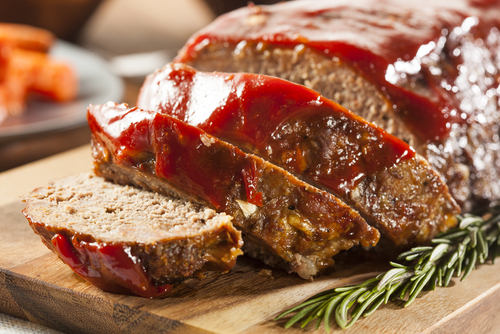 With a little more time on the weekend compared to the Monday through Friday grind, sometimes it's nice to prepare something a little more special for dinner. We love this saucy meatloaf recipe. It's easy and fast to assemble but will remind you of warm family memories around your mom or grandma's table when things were blissfully slower.
Saturday Meatloaf with Sauce
Ingredients:
Meatloaf:
Sauce:
Instructions:
Combine all ingredients for meatloaf. In a separate bowl mix sauce ingredients
Shape meatloaf in medium loaf pan, or 6-7 mini loaf pans. Spread with sauce.
Bake at 350º for 45 minutes for minis and approx 1 1/4 hours for loaf. Hint: Make extra sauce to serve with meatloaf-yummy!
Serve with Roasted Redskins w/ Rosemary and Flav-R-Pac Green Beans
Comments