S'mores Bar
S'mores have never been easier than with our Camp Chef Extendable Roasting Sticks (#7340). The design is great for roasting mallows because you don't have to worry about a gooey mallow slipping off.
Whether you're camping or having a backyard fire, S'mores make for a great summer treat. There's just something nostalgic about gooey mallows and chocolate sandwiched between crispy graham crackers. Keep reading for some of our favorite tips & tricks for this gooey treat.
S'mores Bar
Chances are, making this treat is surrounded by lots of little sticky fingers and open bags of mallows, chocolate, and graham crackers. This isn't always a good combination! For an easy S'mores Bar, set out a little bit of each ingredient in its own Deli Container (or some type of serving dish). This will help prevent sticky fingers from touching the whole bag of mallows, because no one likes that. Let everyone assemble on their own, with a little supervision from the adults.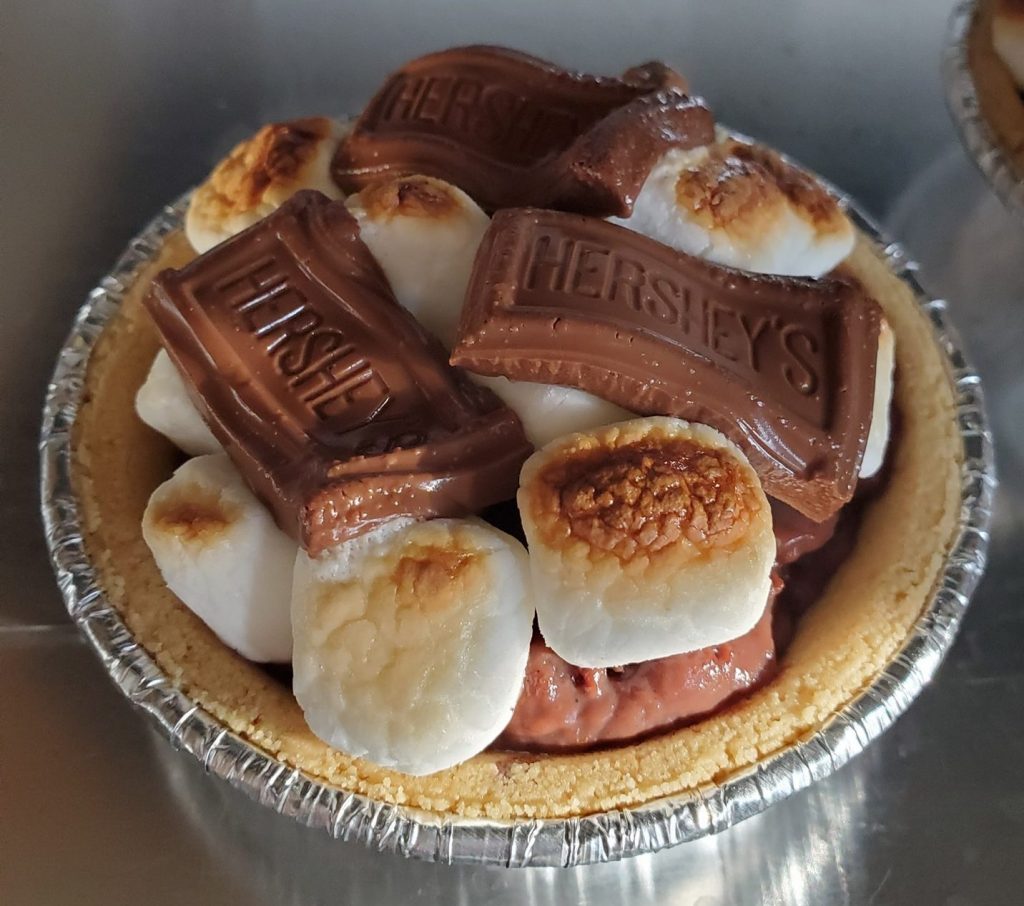 If you're craving s'mores but not smelling like smoke, try this idea from Amy Harding in Cedar City, Utah!
"Want an easy yummy dessert?? You'll want to get these Keelber Graham Tart Shells (#1422). So many options!! I made Chocolate Instant Pudding (#1913) and let it set up. Then I put some in the tart, topped with marshmallows, and Hershey bar pieces. Then put it under the broiler until the marshmallows were toasted."
Marhsmallows are an important part of this treat! We have recently discovered homemade marshamallows, and we may never go back! If you plan to use them for s'mores, just make sure they have dried long enough so they don't melt off the roasting stick into the fire.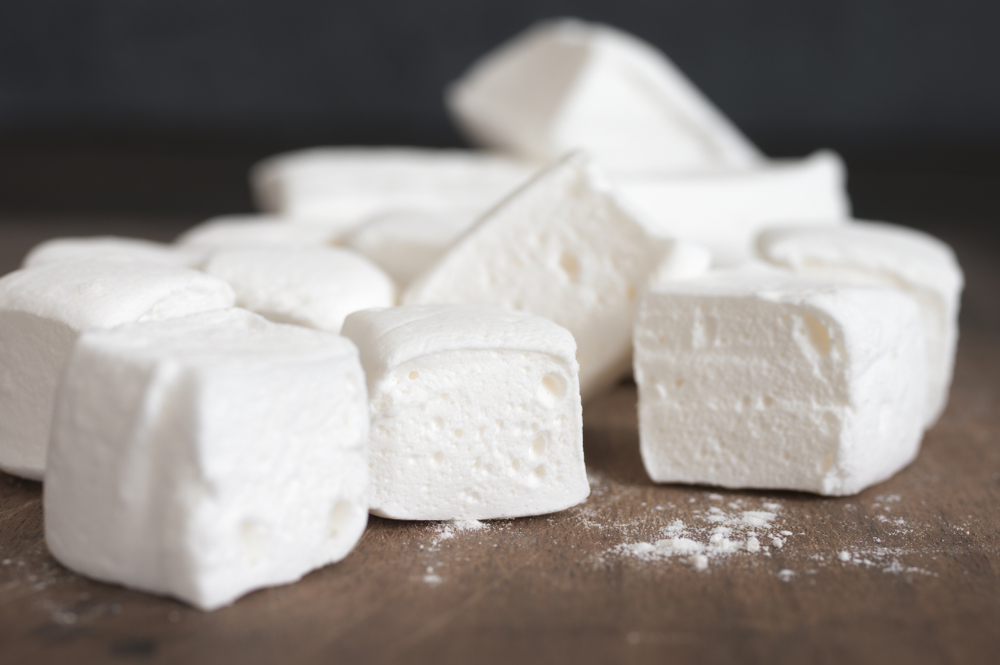 Creamy, light and fluffy homemade marshamallows- you'll never want to go back to storebought! Try adding different extracts light mint, Durkee Imitation Maple Flavor (#5714) or McCormick Almond Extract (#1081).
Homemade Marshmallows
Ingredients:
Ingredients:
First, whisk the gelatine with 1/2 cup of the cold water in the bowl on a standard mixer.
Then, add the remaining water, sugar, corn syrup and salt in a saucepan. Cover, then cook over medium-high heat for 3 to 4 minutes. Uncover, then check the temperature with a candy thermometer. Cook until 250F, approx. 7-8 minutes, then immediately remove from heat.
Now, set the mixer to low and slowly whisk in the sugar mixture into the bowl with the gelatine. Continue until the mixture thickens, about 12 to 15 minutes. Add the vanilla at the end of whipping.
Meanwhile, prepare the pan. First, mix together the powdered sugar and cornstarch. Lightly spray a USA Rectangular Cake Pan (#1606) with Vegalene, then dust with the powdered sugar mixture, leaving some in the bowl for later.
Once the gelatine mixture is thick enough, pour into the prepared pan. Use a silicone spatula to scrape out the pan and even out the top of the mixture. Lightly dust with the powdered sugar mixture, then let sit uncovered for 4 hours or overnight.
Then, carefully turn the marshmallows onto a Crestware Cutting Mat (#3840). Cut into 1 inch squares, then dust cut sides in the powdered sugar mixture.
Store in an airtight container for up to 3 weeks.
Adapted from: https://altonbrown.com/homemade-marshmallow-recipe/
Try these!
Comments
2 Ways to Rethink S'mores - Alisons Pantry Delicious Living Blog - […] Homemade Marshmallows S'mores Peanut Butter Brownies SharePinTweet0 Shares 0Shares Share on Facebook […]