2 Ways to Rethink S'mores
S'mores are a classic summer treat, with gooey marshmallows, chocolate and a crispy graham cracker. But, we have found a couple delicious ways to rethink s'mores this summer. Enjoy two fun variations of this classic summer treat, with Naan Dippers and Chocolate Chip Brownie Brittle.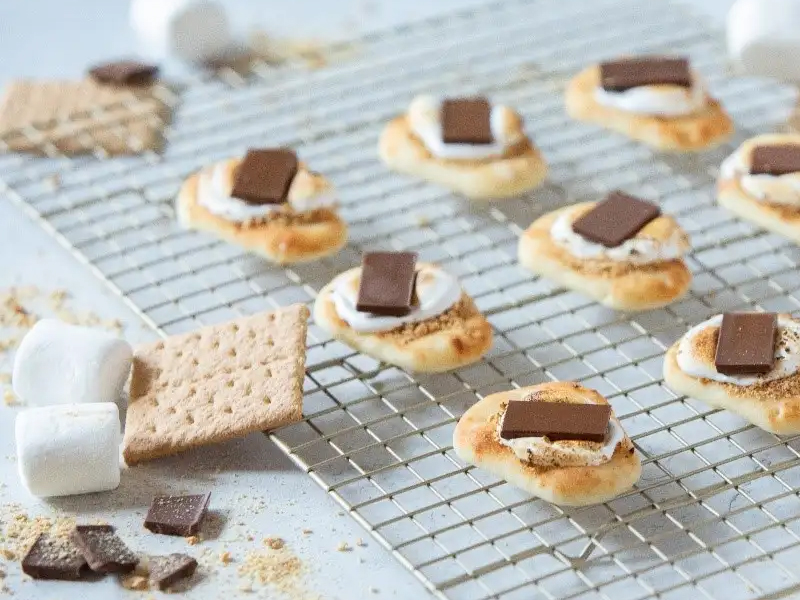 Buttery naan dippers broiled with a crispy marshmallow, topped with Hershey's chocolate and graham cracker crumbles. No campfire is needed for this treat!
Naan Dippers S'mores
Ingredients:
Instructions:
First, turn the oven on to broil.
Then, pan fry each dipper in the butter. Transfer to a Crestware Cookie Sheet (#4020), then place a marshmallow on top. Boil for 30 seconds, keeping a close eye so they don't burn.
Once toasted to your liking, remove the pan from the oven. Immediately press a Hershey's square onto each marshmallow, followed by graham cracker crumbs.
Allow to cool slightly before serving.
*Optional – toss in AP Cinnamon Vanilla French Toast Sugar (#1536) before broiling.
Adapted from: https://www.stonefire.com/recipes/stonefire-smores-naan-dippers/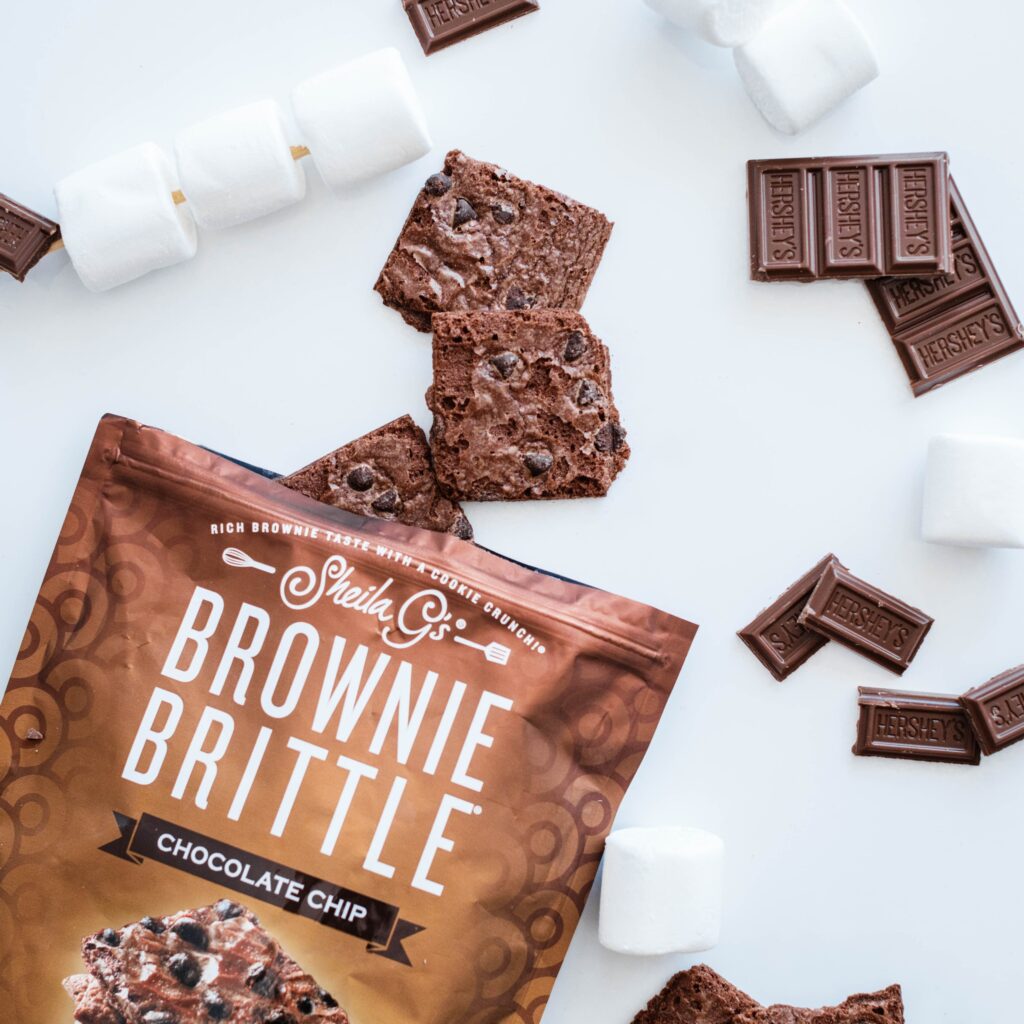 Brownie Brittle S'mores are a fun twist on a classic. Stack your gooey marshmallow and Hershey's chocolate in between two pieces of Sheila G's Brownie Brittle for a double chocolate dessert.
Brownie Brittle S'mores
Ingredients:
5 marshmallows
1 large Hershey's bar
Instructions:
First, toast your mallows on a Norpro 22 in. Glow-in-the-Dark Telescoping Forks (#3093), turning until golden brown.
When toasted to your liking, carefully scoop onto a piece of brownie brittle. Add a piece of Hershey's chocolate, if desired, and top with a second piece of brittle. Enjoy!
Try these variations!
Comments