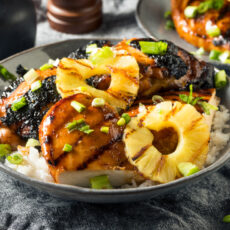 Teriyaki chicken is one of our favorites to get when eating out, and we've finally mastered it at home! The secret ingredient is Mr. Yoshida's Original Gourmet Teriyaki Sauce (#1042).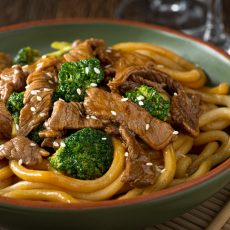 Teriyaki Beef Noodles in under 30 minutes! Enjoy steak strips, broccoli florets and Yakisoba noodles coated in a simply teriyaki sauce. For Take-Out at home, serve with a side of
Meatballs aren't just for spaghetti! This easy recipe has flavor that all ages can appreciate, and a presentation that kids find fun. Who doesn't love a meal on a stick?!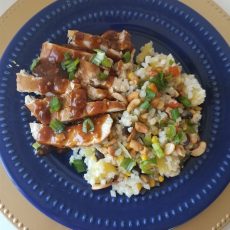 We're excited to share May's Meal of the Month! We tried a mouthwatering creation from Cinnamon Spice and Everything Nice — tender chicken with a sweet Asian sauce paired with healthy