2 Ingredient Mango Sorbet
A sorbet is simply a dessert consisting of frozen fruit juice or flavored water or sugar. (Thanks Google) But, what's the difference between sorbet and sherbert? The main difference is that sherbert has milk added, while sorbet doesn't have dairy. Either way, both are delish.
What other flavors can I do?
With how simple this recipe is, the flavors are limitless! All you need to do is pick your favorite fruit, blend it up, and mix in a splash of coconut milk. Some would be good using a can of Sweetened Condensed Milk to get a 2 ingredient ice cream. Here are some of our favorites:
Strawberry Sorbet
Watermelon Lime Sorbet. Simply add 3 Tbsp of lime juice.
Peach Sorbet. For more flavor, at 1 tsp vanilla extract (#1625).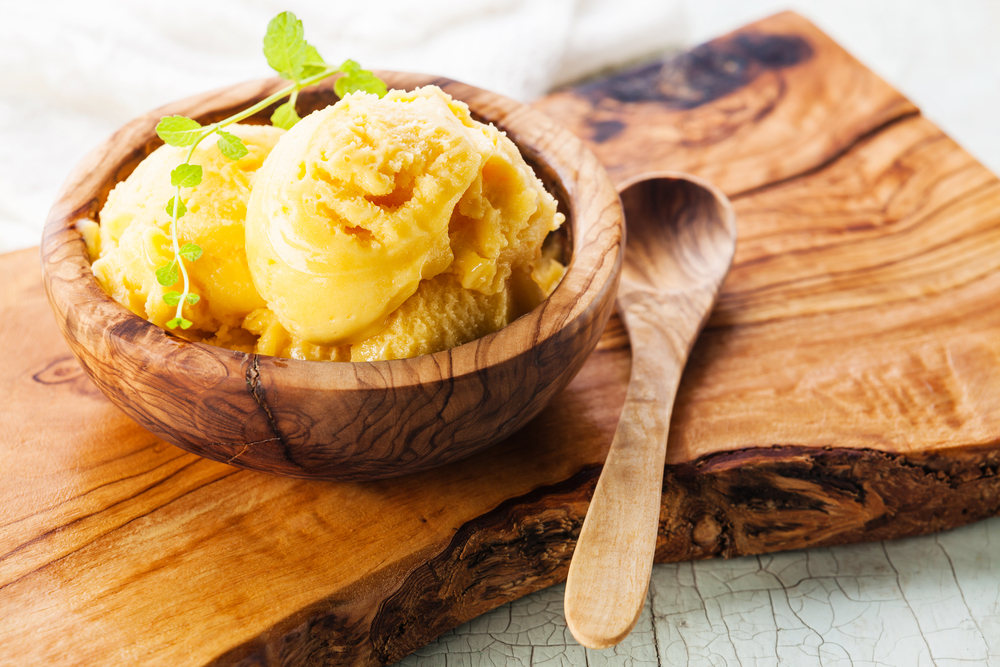 Besides the fact that this is a healthy treat, we can't deny how absolutely delicious it is. Plus, you only need two ingredients! It doesn't get easier than that.
2 Ingredient Mango Sorbet
Ingredients:
Instructions:
Blend or process the mango and coconut in a high-speed blender or food processor.
Serve immediately or smooth out in an airtight container. Store in freezer.
Adapted from: https://www.runninginaskirt.com/2-ingredient-healthy-mango-sorbet/
Comments
Blueberry Cheesecake Pops - Alisons Pantry Delicious Living Blog - […] tart Mango Sorbet is ridiculously easy to make, and you can swap our the mango for any fruit of…
Pineapple Coconut Ice Pops - Alisons Pantry Delicious Living Blog - […] 2 Ingredient Mango Sorbet […]
3 Easy Fruit Sorbets - Alisons Pantry Delicious Living Blog - […] 2 Ingredient Mango Sorbet […]