Build a Better Sundae
Icecream Sundaes are a great way to gather the family for an easy treat. But, there are a few essential parts of building the perfect Sundae. Create your own Do It Yourself Ice Cream Bar using these simple steps on Building a Better Sundae.
Start with the basics!
So, what are the essentials to making an extraordinary Icecream Sundae? Here are the basics:
Your favorite type of ice cream.
A deliciously creamy sauce.
Crunchy (or sweet) toppings to finish it off!
But, before we get to how to create your perfect Sundae, here is a Scoop essential. To get THE perfect scoop of ice cream, warm your ice cream scoop (#3838) under hot water to scoop through ice cream easier. And, if you're serving a crowd, try pre-scooping the ice cream and freezing on a parchment (#1153) lined baking sheet (#4020) at least 2 hours ahead of when you'll be serving the Sundaes.
Finishing Touches
If you find the right ice cream, you won't need to add anything to it. But, that doesn't mean you can't! These crunchy, chewy, sweet, and salty toppings are all delicious on Sundaes. For an easy party idea, have an Ice Cream Bar with each topping in their own bowl. An easy DIY treat for a hot summer day!
Top it off!
If you ask us, the saucy topping in the best part to complete an Ice cream Sundae. Sometimes we use pre-made sauces like our Uncle Denny's Caramel Topping (#7894), but other days we're really feeling like Super Mom. If it's one of those days for you, try out one of these three delicious Sundae Toppings.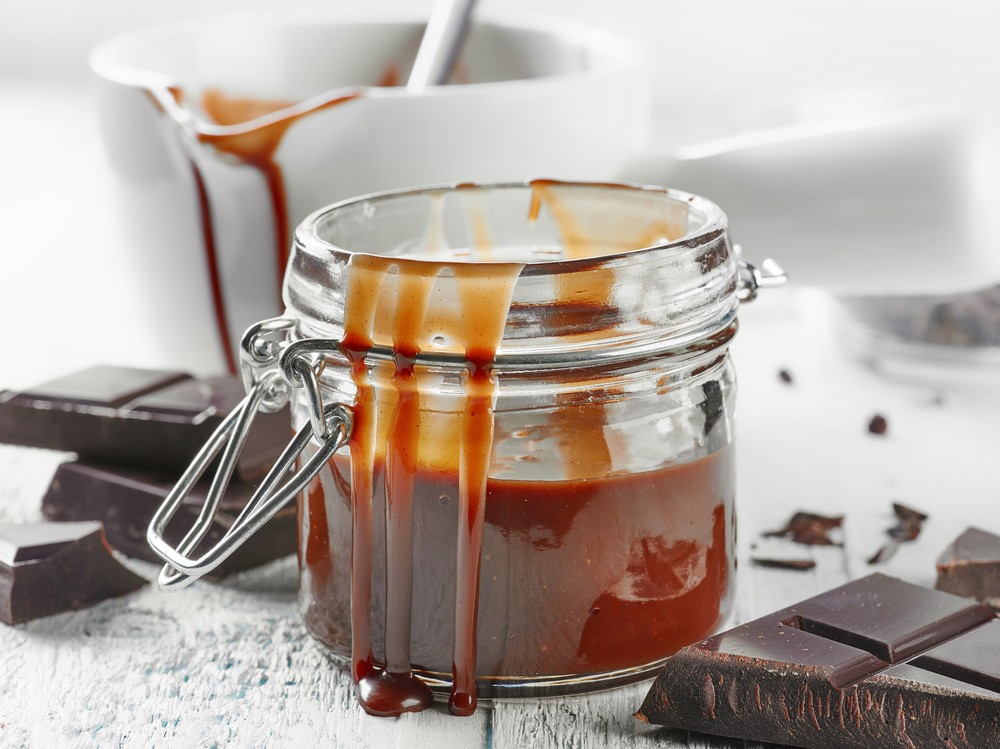 When you think of an Ice Cream Sundae, typically it is covered in a delicious chocolaty sauce. This homemade Hot Fudge is smooth and yummy and perfect for topping ice cream.
Hot Fudge
Ingredients:
Instructions:
First, add butter and cream to a medium-sized saucepan over medium-low heat. Cook until butter is melted. Add sugars; cook and stir until dissolved, 3-4 minutes.
Next, add cocoa, corn syrup, and salt. Cook and stir until blended, about 3 minutes. Stir in chocolate until melted. Reduce heat to low; cook and stir until mixture reaches desired thickness, 10-15 minutes.
Remove from heat; stir in vanilla. Serve warm. Refrigerate leftovers.
Adapted from: https://www.tasteofhome.com/recipes/rich-hot-fudge-sauce/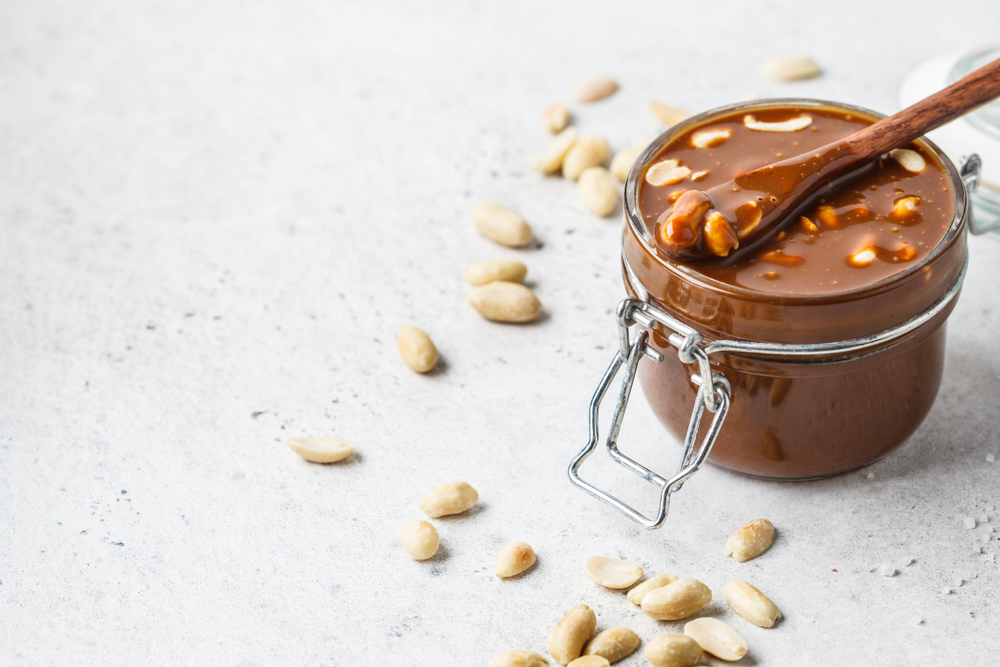 We love topping our Ice Cream Sundae's with peanuts, so why not top it with a peanut sauce?! This easy sauce is delicious and a wonderful combination of salty + sweet.
Peanut Butter Sauce
Ingredients:
Instructions:
To begin, heat a small saucepan over low heat.
Add the sweetened condensed milk and peanut butter, and stir until smooth. Then, add water until fully combined.
Remove from heat, and quickly stir in the vanilla. If you are adding the peanuts, stir them in now.
Store covered at room temperature.
Adapted from: https://www.crazyforcrust.com/peanut-butter-ice-cream-topping/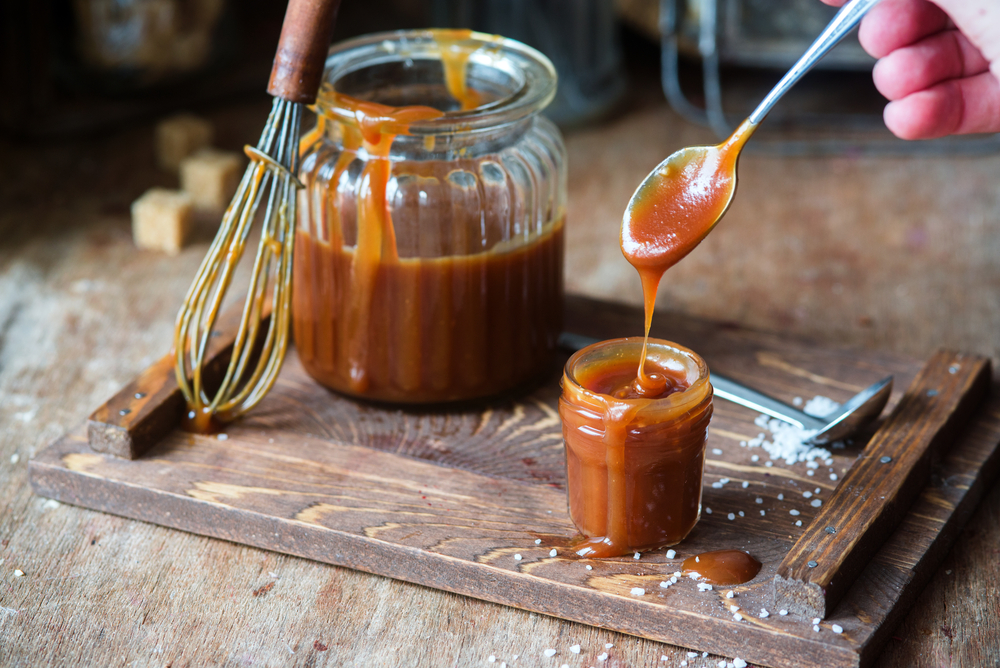 This Salted Caramel is deliciously sweet, salty, and creamy. It is made in under 10 minutes, and we won't judge if you eat it by the spoonful!
Salted Caramel
Ingredients:
Instructions:
First, heat the granulated sugar in a medium saucepan over medium heat, stirring constantly. You are looking for sugar clumps to form, that will melt into thick brown liquid- be careful not to burn.
Once the sugar is melted, immediately add the butter. Be aware, the caramel will bubble as soon as the butter is added.
Keep stirring the butter and caramel together until completely melted, about 2 minutes.
Next, slowly add the heavy cream. This will cause the caramel mixture to bubble again, but you will let it boil for 1 minute.
Remove from heat and stir in the salt. Allow to cool before using, this will allow it to thicken as well.
Adapted from: https://sallysbakingaddiction.com/homemade-salted-caramel-recipe/
Comments
Brownie Skookie - Alisons Pantry Delicious Living Blog - […] Click here for tips on how to Build a Better Sundae! […]
Ice Cream Sundae Bar - Alisons Pantry Delicious Living Blog - […] Homemade Hot Fudge […]