Make Your Cast Iron Pan Shine – Even After Multiple Uses!
Cast iron pans are all the rage. If you're one of the lucky few to have an heirloom cast iron pan you probably know some of the rules to care for this versatile piece of kitchenware. But if you're new to the world of cast iron cooking here are a few important tips to ensure these pretty pieces of pan perfection can be passed down to your grandchildren.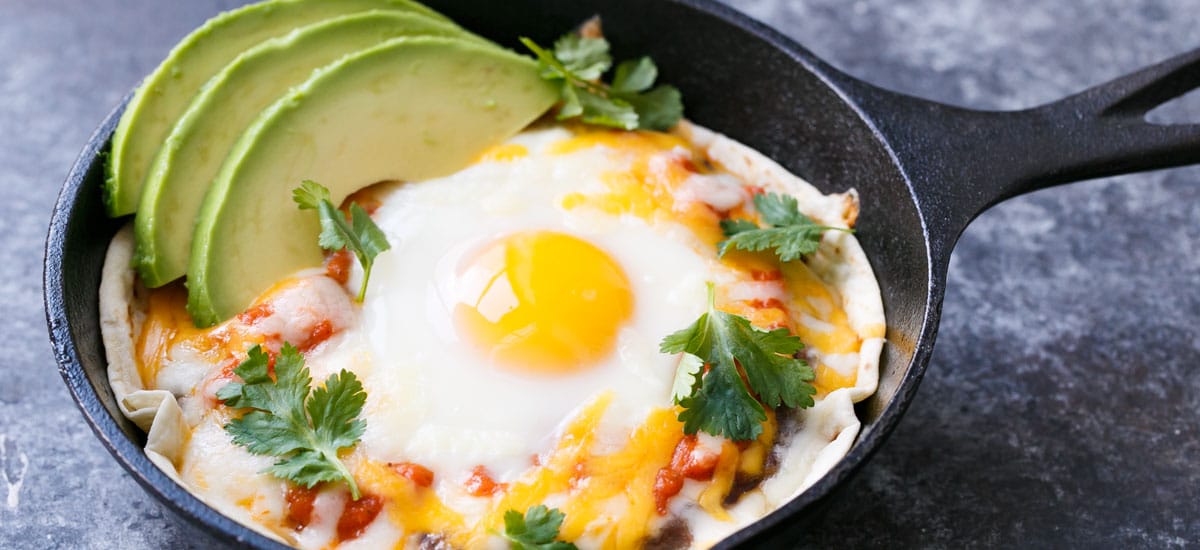 Seasoned Cast Iron Pans Shine
Unlike your typical non-stick pan, the cast iron pan cannot be used straight out of the box. Even cast iron pans that come pre-seasoned will need a little care before they can be used.
Seasoning a new pan or getting a lovely shine on an old pan can be done in just a few easy steps.
Rub a thin layer of vegetable oil on the pan, including the handle.
Place the pan in an unheated oven with a layer of tin foil on the rack below to catch any drips from the oil.
Turn the oven on to 350° and bake your pan for an hour.
Allow the pan to cool and repeat 2 more times.
If you've purchased a pre-seasoned cast iron pan give it a quick rinse, place it on the stove and heat it up. Rub the pan down with a paper towel dipped in vegetable oil. Use a clean paper towel to clean off any areas that might have too much oil. Repeat a couple of more times and your pan is ready for action.
Make Even the Most Neglected Cast Iron Pan Shine!
Want to take the salt-of-the-earth elbow grease out of caring for your cast iron? Order the Camp Chef cast iron conditioner and cleaner on Allison's Pantry's website or through your local rep. A 5-minute soak in the cleaner, or a little longer for a really dirty pan, and a quick rub down with the conditioner while the pan is hot will make your cast iron pan shine.
Seasoning your pan can be done a few times a year or more, depending on how often it is used. After your pan is properly seasoned, it's important to store it away from dust and water. Lay a paper towel or dishcloth over the pan when it's not in use.
Cast Iron Cleanup
As important as it is to diligently care for your cast iron cookware there is very little you can do to ruin your pan—with the exception of sticking it in the dishwasher! A dollop of dish soap and a vegetable brush will work for most debris. More stubborn messes may require a scrub down with coarse salt or a stainless steel scrubber. Despite the old wives tales, you can use metal on your cast iron, but do it sparingly, and oil down or re-season your pan afterward.
Rust is the enemy of cast iron, so never soak your pan. After each cleaning, stick it on the stove on high heat to evaporate any moisture remaining, then allow it to cool and rub the pan down with a quarter-size drop of oil.
Not just for bacon and eggs
One of the reasons the cast iron pan has endured as a kitchenware staple is its versatility. You can cook almost anything in them. They can be used on the stove or stuck in the oven. From apple crisps to homemade mac 'n cheese, the perfect steaks to zucchini bread, the cast iron pan makes it easy to cook a delicious meal without using multiple pots. Here are a few things to keep in mind when cooking with your cast iron pan.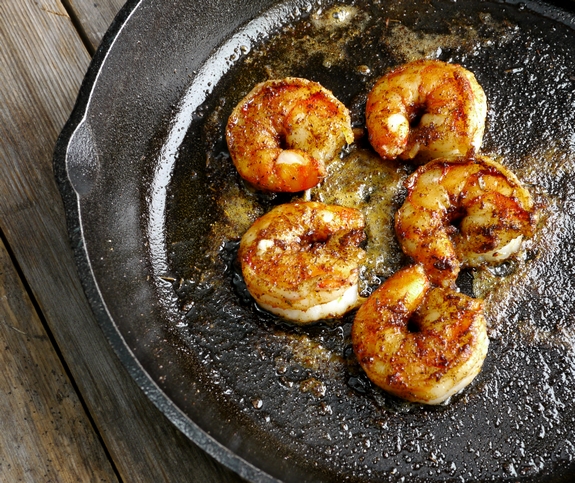 Acidic foods are not usually recommended for cast iron cooking. There is a chance that some of the iron will leach into acidic sauces if they cook in the pan for too long. This won't cause any harm, but the metallic taste isn't appealing.
If most of the meals you make in your cast iron pan are savory, some of those flavors might bleed into any sweet desserts made in the same pan. It might be a good idea to keep one pan for your savory meals and another for desserts.
Pans that aren't properly seasoned can be super sticky. If you're looking to get that perfect sear on a delicate fish, or you're trying to fry an Instagram worthy omelet, make sure that your pan has a nice seasoned shine before cooking.
Versatile, durable, and rustic, cast iron has been the go-to pan for generations. With a little TLC, you can ensure that your cast iron pan will last a lifetime.
Comments