Gluten Free Options For You and the Kids!
Every year it seems a bullseye is put on a new must-not-eat food. Recently, gluten has been the target. Although enjoyed by most of the population, for some consumers gluten has been linked to all sorts of ills, including inflammation, spikes in blood sugar, "leaky gut" aka intestinal permeability, autoimmune disease, and more. Who knew those breakfast croissants were so bad for you? If you're considering ghosting gluten, here a few easy substitutions to help you in the kitchen.
Toss the Buns
Tell someone that you don't eat gluten and their first response is usually, "What about BREAD!?" Luckily, there are some tasty substitutes for bread, especially sandwich bread and buns. Stuff your favorite fixings between two grilled or sauteed portobello mushrooms. They are about the same size as hamburger buns, but instead of sugary carbs, they are chock full of vitamin C, iron, and protein. Lettuce is another great alternative and most restaurants will do this for you if you request it. Butter lettuce is a sturdy substitute for bread, but romaine and iceberg lettuce work as well. If you want something a little fancier try Stupid Easy Paleo's sweet potato waffles. Make them sweet or savory depending on what you want to stuff in between them, or just dribble some maple syrup over them and call it a meal!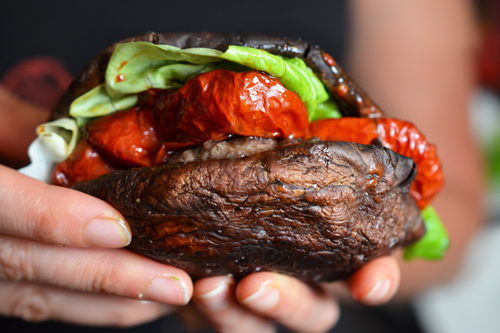 Burri- NO?
Corn tortillas are perfect for tacos but make for lousy burritos. They're too small and fall apart when soggy. Rice wraps, however, make an excellent substitute as they are large enough for a standard burrito, chewy like a flour tortilla, and blend well with any stuffing. Gluten-sensitive families can also still enjoy pizza with the right products. After testing several gluten-free pizza crusts, Rizzuto Gluten Free Crusts were our favorite. In blind tests, most people couldn't even tell they were gluten-free!
Noodles vs. Zoodles
There are plenty of gluten-free options for family-friendly Italian fare. Alison's Pantry has a yummy gluten-free ravioli. Pasta stuffed with cheese? Yes, please! To add a fun but nutritious kick to meals, a few extra minutes and a spiralizer are all that's needed to make colorful gluten-free noodles. Grab some of those overgrown zucchinis out of your garden—or your neighbors' garden—they'll love you for taking them off their hands, and spiralize them into yummy "zoodles." You're adding more veggies to your meals, and the kids will love helping you make them. No spiralizer, no problem! Use your veggie peeler to slice off strips then cut them into spaghetti noodles with a pizza cutter or knife. Freeze what you don't use or do this for your weekly meal prep and pull them out when you need them. If you've used up all your zoodles or don't feel like busting out the spiralizer, pour your sauce over a bed of sauteed leafy greens. Spinach or kale make for a healthy, iron-filled substitute for pasta.
In the Thick of It
Now that the pasta problem is solved it's time to move onto making a decent roux. Besides, what's the point of having pasta substitutes if you can't smother them in a creamy white sauce? Arrowroot powder or cornstarch can be used as thickeners in creamy soups or sauces. Simply mix them with some water or stock, making sure to break up any lumps, and slowly stir in. Xanthan gum can be used in the same way, and this is a good gluten-free staple to have around the house as you'll see below.
How About Flour?
Chickpea, cassava, tapioca, sorghum, amaranth, cricket: these aren't the names of the new My Little Ponies, but a list of gluten-free flours! With so many options it can be difficult to know which one to use for grandma's chocolate chip cookies or the banana bread you've been craving. One of the best go-to gluten-free flours is Bob's Red Mill 1 to 1 baking flour. Perfect for flaky pie crusts, and dinner rolls alike; order it through your local Alison's Pantry rep or online. Gluten-free flours contain xanthan, which improves the texture of GF baked goods! It replaces gluten as a binding agent that holds in some moisture and gives baked goods structure.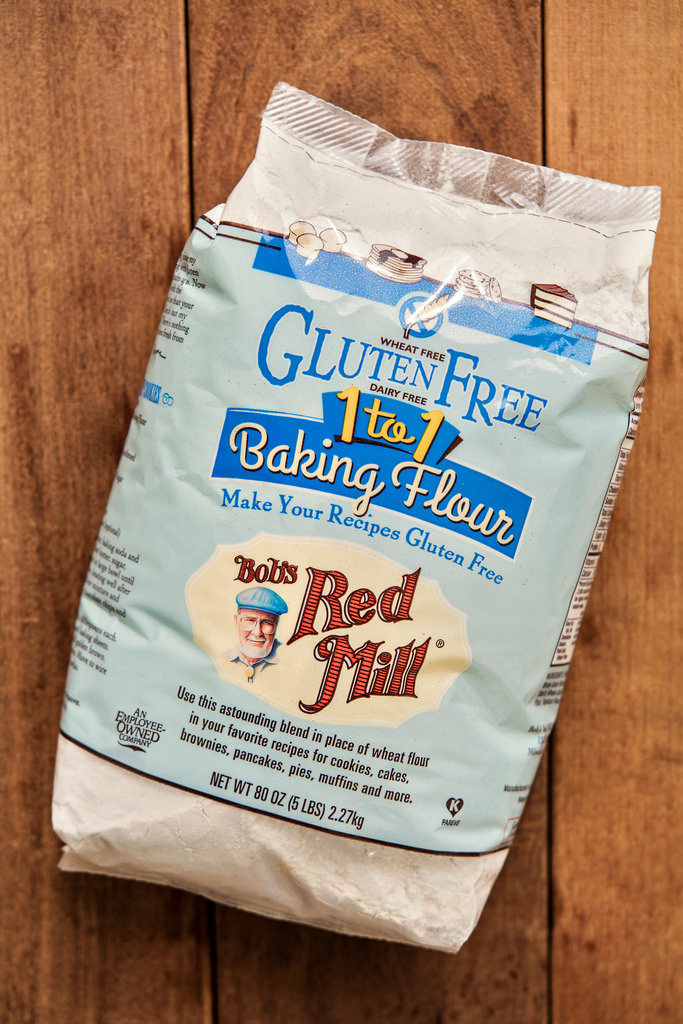 Still Hungry?
Alison's Pantry offers hundreds of gluten-free product options. Search our full selection here.
Comments