Chocolate Turtle Brownies
Indulge in dangerously good ooey-gooey Chocolate Turtle Brownies! A layer of chewy brownie topped with caramel and pecans. This is a great dessert to make your loved on for Valentine's Day.
Try this!
For an extra creamy caramel, try mixing 1 cup Uncle Denny's Gourmet Caramel Topping (#7894) with 2 Tbsp Gossner Foods Whipping Cream (#1696) in a saucepan before topping the brownie mixture.
More sweet treats to love: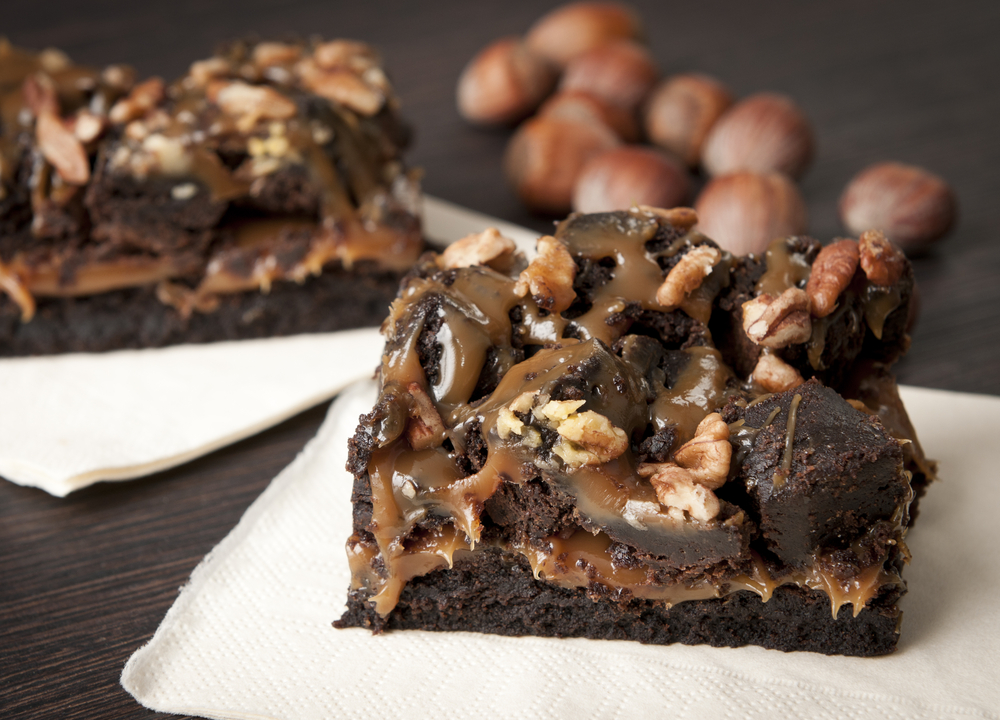 feb1 A layer of chewy brownie topped with caramel and pecans.
Chocolate Turtle Brownies
Ingredients:
Instructions:
First, preheat oven to 350°F. Then, line a baking dish with Parchment Paper (#1153) and lightly spray with Vegalene (#1212).
Then, stir together the brownie mix, water and egg. Remove 1 cup of the batter, and pour the remainder into the prepared baking dish. Bake for 12 minutes.
Remove from the oven, then carefully spread the caramel topping on top. Add half the pecans, then drop the remaining 1 cup of brownie mix on top by the spoonful, followed by the remaining pecans and a few drizzles of caramel.
Place back into the oven and bake for 10 minutes more, or until a toothpick comes out of the center almost clean.
Use the parchment paper to life the brownies out of the pan and onto a Crestware Cooling Rack (#1145). Once cooled, cut into squares and serve.
Adapted from: https://www.bettycrocker.com/recipes/ultimate-turtle-brownies/
Comments
Chicken Parmesan for Two - Alisons Pantry Delicious Living Blog - […] Chocolate Turtle Brownies […]
Marvelous 'N Chewy Macaroons - Alisons Pantry Delicious Living Blog - […] Chocolate Turtle Brownies Macaron Ice Cream Sandwiches Pineapple Coconut Ice Pops […]