Christmas Brunch Ideas
These easy Christmas brunch recipes will get you more excited for Christmas morning and won't spoil your dinner. Both of these recipes are done in less than 30 minutes, which we love! You won't have to spend the morning (and let's be real, the rest of the day too) prepping food for Christmas.
Our favorite quick breakfast ideas
If you're looking to keep your holiday breakfast extra simple, here are some products that come in handy for a delicious meal: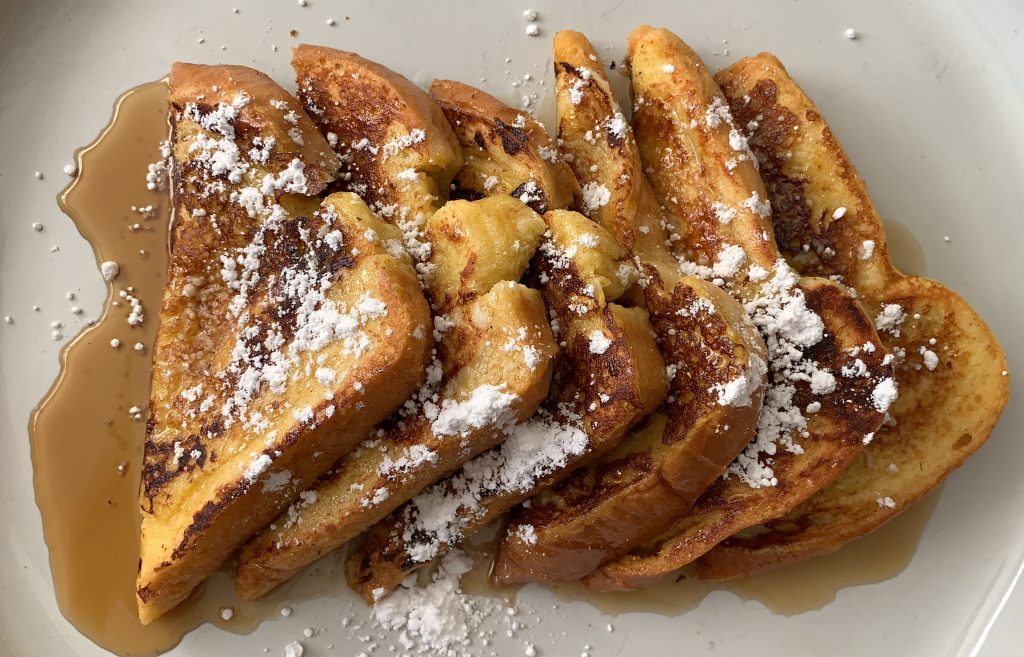 This recipe is a family favorite this time of year. It is the perfect holiday breakfast for our fellow eggnog lovers!
Egg Nog French Toast
Ingredients:
Instructions:
First, beat together the eggs, egg nog, sugar, and vanilla. Soak the bread for 2 minutes per side.
Heat a skillet and add butter, then cook each slice of bread until golden brown on both sides.
If desired, spread more butter on each slice, then top with syrup and dust with confectioner's sugar.
This Breakfast Skillet is full of tender potatoes, plenty of sausage, and topped with an egg for an easy holiday breakfast.
Sausage, Potato, and Egg Breakfast Skillet
Ingredients:
Instructions:
First, preheat a skillet over medium heat with a tablespoon of oil.
Place the potatoes in a microwave safe bowl and microwave, covered, for 2 minutes to speed up the cooking process.
Next, add the potatoes and onion to the pan, stirring frequently. Cook until soft, about 5 minutes. Add the thyme and red pepper flakes.
Then, add the sausage and cook until no longer pink. Be sure to break it up and mix it into the potato mixture.
Using a spoon, create a small well for the eggs, adding a bit more oil. Crack the eggs directly onto the skillet and continue to cook until the eggs are cooked through about 5-7 minutes. Or, place in the oven at 350F for 5 minutes.
Once the eggs are done, divide the mixture into 4 servings and enjoy immediately.
Adapted from: https://foodieandwine.com/sausage-and-egg-breakfast-skillet/
Comments