Christmas Gift Ideas for Neighbors
Our fun selection of Christmas items is only available on Catalogs 11 & 12. These catalogs include great ideas for neighbor gifts, coworkers, family, and friends, and packaging is easy with Red & White Bakers Twine (#7993) or any of our Bakery Bags (#4238, #5494, or #7803). Here are a few easy ideas to show your circle you care without stressing out about it!
Christmas Gift Ideas for Neighbors
1. Sweet's Chocolate Sticks
In 1945 Sweet Candy Company introduced its Chocolate Covered Orange Jelly Sticks… orange jelly drenched in rich milk or luscious dark chocolate. The combination was an instant success and has become a staple in American households for decades. Over the years, the formula of using quality ingredients to create a gourmet candy hasn't changed. What has changed is the variety available. Sweet's offers 3 fruit flavors – Orange, Raspberry, Cherry – in either dark chocolate or milk chocolate, sold in packages convenient for gift giving or personal indulgence.
Text from: sweetcandy.com/collections/sticks
2. Seasonings Greetings!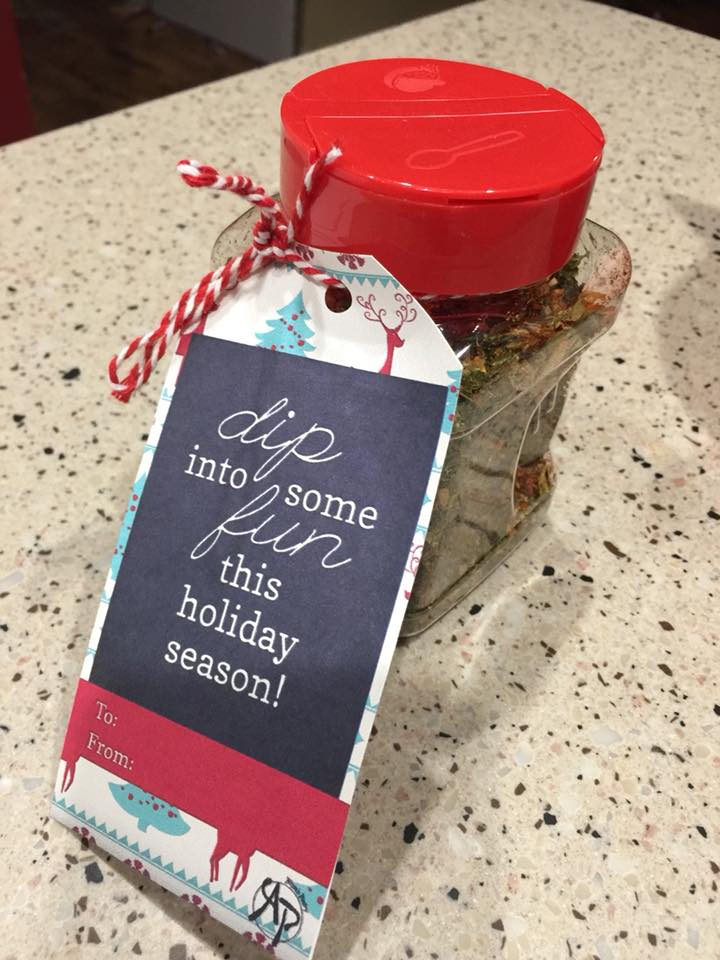 With our fresh bulk spices, you get big savings! Gift your friends your favorite spices in a Mini Spice Container (#1234). This gift will cost less than $5 per person! Add a gift tag that says, "Dip into some fun this Holiday Season!" as shown in the picture above. You can use any of our spice containers or shakers, depending on your budget.
Our holiday favorites to share are:
Click here to view all our spices.
4. Delicious Gifting!
Lehi Roller Mills is a local company we love, just a short 15-minute drive from our warehouse! Their products make our holidays just a little bit sweeter. Prices can be found on our website.
5. Assorted Treats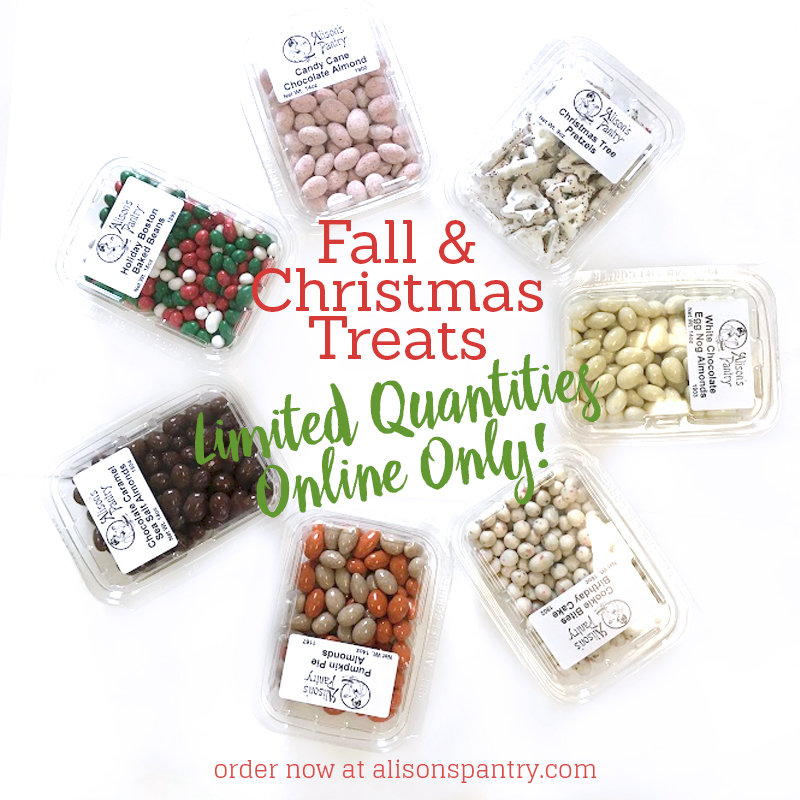 Make your own little treat bags using the Mini Poly Treat Bags (#7803). You can fill with one variety or an assortment of sweets. This is a great way to cut down on costs. View our full selection of treats here.
Everyone loves soft creamy caramel, which is why Heavenly Caramel products return every year. Choose from Heavenly Caramels Chocolate Covered Pecan Caramel (#9016), Heavenly Caramels Chocolate Covered Vanilla Sea Salt (#9017), or use the caramel block (#9068) to create your own treats.
This year, we brought in a limited selection of Hot Deal candies. Check the website for stock and price. Choose from Bosted Baked Beans (#1899), Candy Cane Almonds (#1900), Holiday Christmas Tree Pretzels (#1901), and more. View the full selection here.
Another new holiday treat is Cassi's Fudge. Choose from Old Fashioned Chocolate Fudge (#1833), Old Fashioned Walnut Fudge (#1834), or Old Fashioned Chocolate Peanut Butter Fudge (#1835).
They are individually wrapped portions of rich, creamy fudge crafted from a family recipe. Perfect for gifting!
Comments