Your Dream Kitchen
If you're thinking about a dream kitchen, it's because you already know the "stuff of life" happens in and around the kitchen. It's the family's hangout room. It is the place we gather together during life's most important days—from birthdays to holidays. Some statistics indicate that more that 90 percent of our time is spent—you got it—in the kitchen.
Cooking Shows Did It
Today, cooking at home is trendy. Cooking shows abound, and we're far more conscious about healthy eating. Instead of a boring chore, cooking is quickly becoming an art form, even for us ordinary moms. As a result, today's kitchens are growing bigger. We need a lot more elbow room when we cook. And, we want all sorts of "comforts" in the kitchen—from big screen TVs to lots of seating—and more. The kitchen has turned into an "entertainment room."
It's not Your Grandma's Kitchen
If all that entertainment is happening in the kitchen, you're going to want the "works," right? How about a fireplace? Don't laugh. The kitchen has risen to new heights and who wouldn't want that cozy, fireside feeling on winter nights? What a great place to treat your girlfriends to a batch of chocolate chip paleo cookies.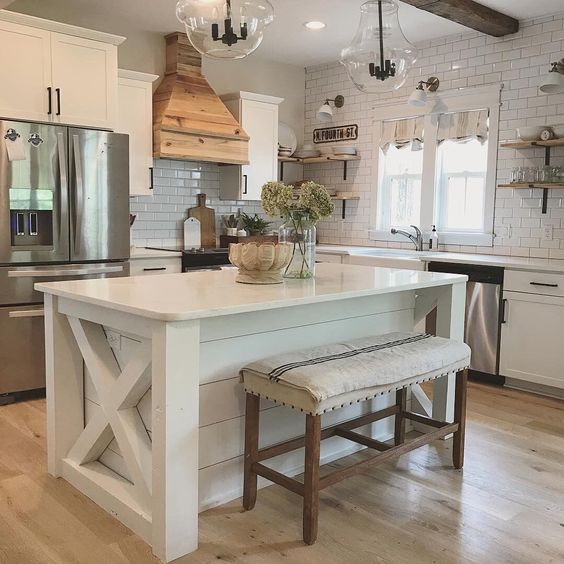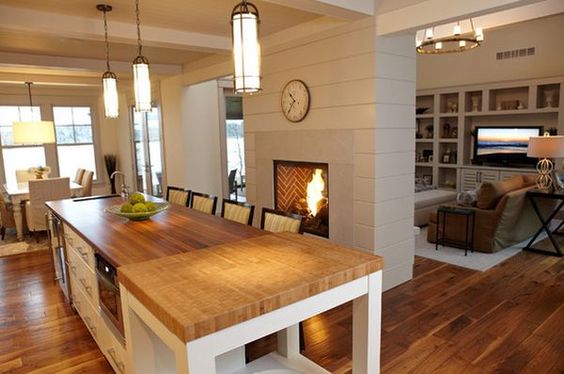 Kitchen mess? Outta here!
Your dream kitchen will be designed to hide all those leading-edge kitchen appliances, like your instant pot or fondue maker. Add plenty of counter space, too. Kitchens are all about beauty and functionality so you can have any storage solutions you want. Don't want guests to see a dirty kitchen? Some new homes have a smaller kitchen where the real messy stuff happens. Give cooking lessons to the kiddos in your "messy" kitchen.
So Many, Many Choices
That kitchen that you've been dreaming about in your head, is not only available, but you'll get so much more than you ever imagined both in terms of design and functionality. From the starkly glamorous industrial look to a country kitchen full of charm and warmth—your countertops, cabinets, sinks, flooring, lighting, and plumbing choices are endless. It all boils down—no pun intended—to what you want.
Here are some things to consider:
What countertop do you want? You can choose from natural stone, wood, stainless steel, quartz, concrete, tile, laminate, or any combination of these. You'll also want a separate island.
How about drawers? Drawers have come up in the world and in your dream kitchen, you'll want easy-access drawers with differing depths and partitions for all those special kitchen tools and appliances. You may even go a step further and get a warming or cooling drawer.
Cabinets, when combined with countertops and flooring, define the overall look of your dream kitchen. You'll want to choose cabinetry that gives you plenty of easy-access storage and that blends well with the rest of your home.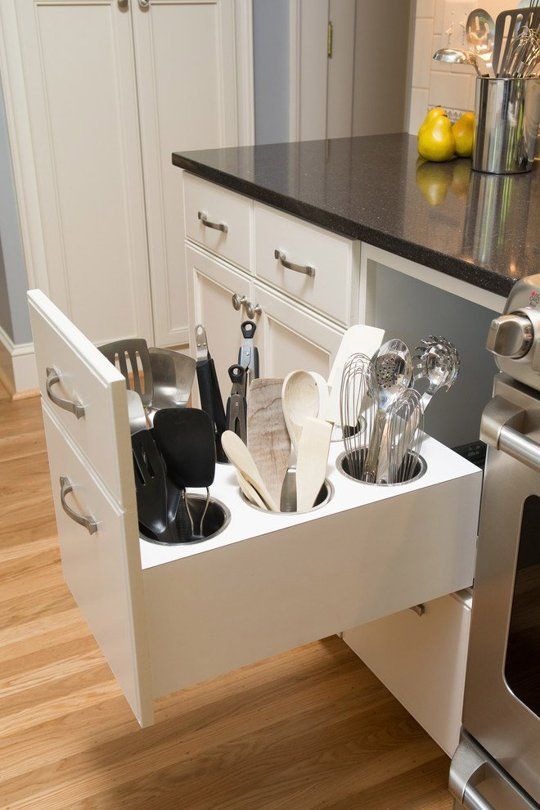 With today's cooking obsession, you'll want the best gas range, double oven, coffee bar, French door refrigerator, and don't forget that high-capacity dishwasher.
Lighting fixtures add beauty and function. Under cabinet lights provide ambiance and are great for food preparation.
Finally, your dream kitchen must have a place for resting. Find a corner where you can put a window seat or bench. You can even have drawers installed under a window bench that will provide you with the extra storage for those special days, or nights when you have guests and family.
Did we mention the holidays are right around the corner? Yes! Check out our eBook for tasty recipes and lots of cooking tips from Alison's Pantry!
Comments