Make Cleaning Fun!
It's all fun and games until you say "Time for Chores!", but with our Printable Cleaning Charts, you can turn chores into a fun activity. Sometimes rallying the family to clean the house can feel like herding a group of angry cats, but there are some simple ways to ease the process. Dividing up various tasks by month or day makes maintaining a house much easier, and can minimize the moans from your crew. It also teaches children that "chores" don't have to take a lot of time, and a clean, organized home can mean more peace for everyone.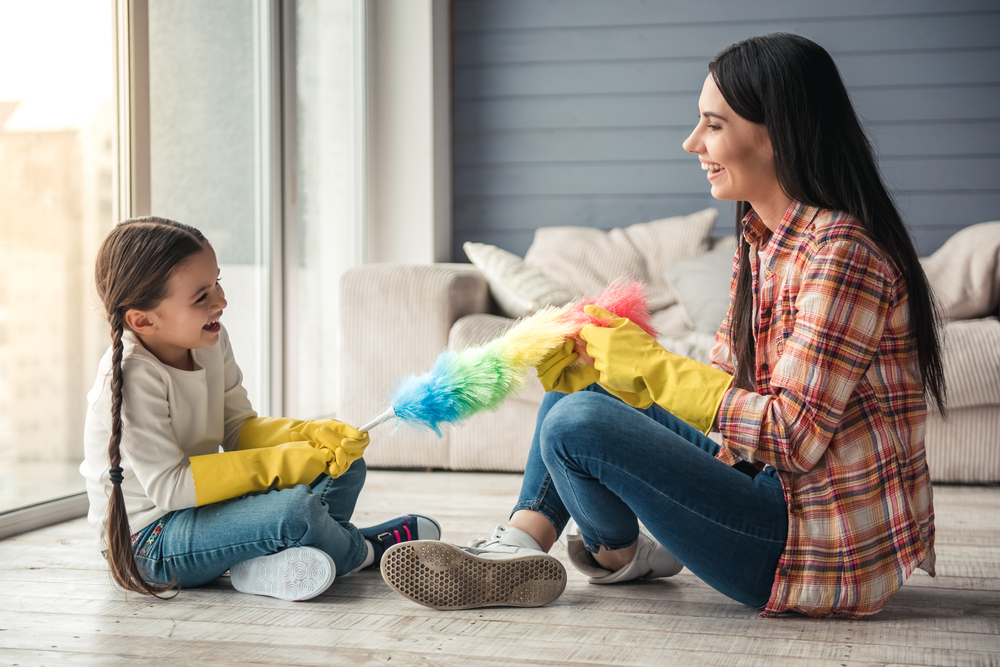 5 tips to make cleaning fun
Beat the clock! Make it a challenge for your kids by setting a timer to get a task done before it ends. You can also set a timer for how long to clean each day, and once the timer is off- no more tidying… For the kids, anyway. Perks of being a mom!
Reward them. Make a chart showing how much each chore costs and at the end of the week, biweekly, or monthly, give them what they earned. For some families this works, while others choose not to do allowance.
Make it a dance party! Blast some fun music and dance around the house while cleaning. This also helps get out those extra wiggles.
Use checklists. This helps your kiddos know exactly what needs to be done in each room. See our fun printables below!
The most important thing is to give them the right tools! Plus, find kid-sized brooms, mops, etc. to make it more enjoyable for them.
Printable Cleaning Schedules
It can be hard to adjust your cleaning schedule while the kiddos are on Summer break, but with these schedules, it'll make cleaning easy as 1, 2, 3! Plus, they'll be able to check off each task as they go, and you can add in additional chores to the list that we may not have thought of.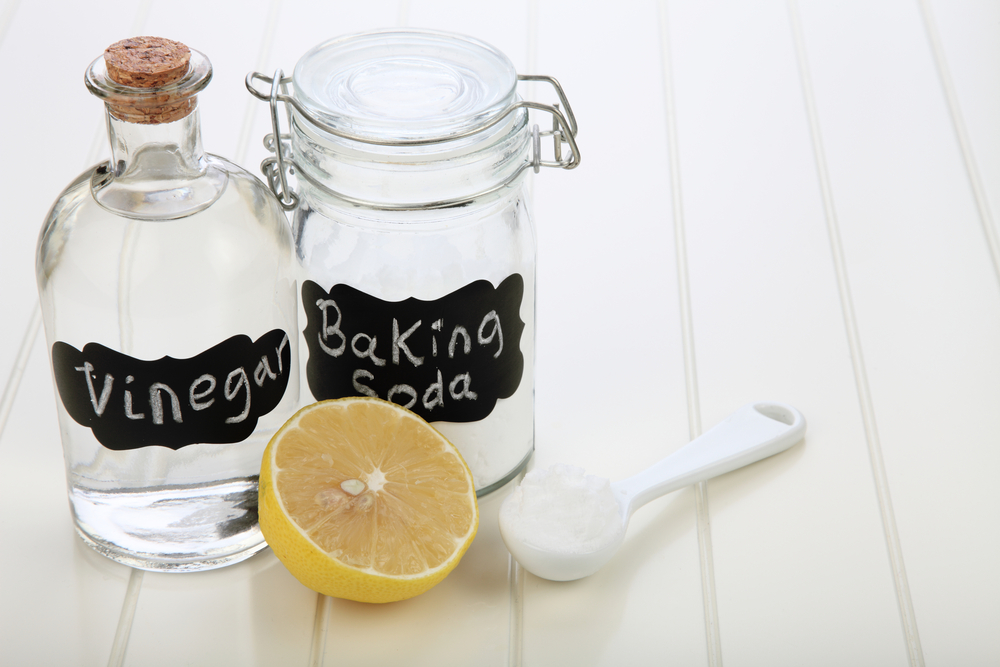 With little ones running around all summer, we want to make sure the products we use for cleaning are safe for our health. Thankfully, there are easy DIY cleaners that you can make up in a flash. In addition to these three, you can find 27 Chemical Free DIY Products from Greatist here.
Top 3 Nontoxic Cleaners
Disinfectant. Forget about bleach and mix together 2 cups water, 3 Tbsp liquid soup, and 20-30 drops of tea tree oil.
All-purpose window cleaner. Replace Windex with 1 part white vinegar and 4 part water. You can add some lemon juice or essential oil for a nice smell.
For a Clogged Drain, simply boil 2 cups of water. Then, pour 1/2 cup of baking soda into the drain, followed by the water. If that doesn't work, follow up with 1/2 cup of vinegar. Cover the train, wait until the fizzing slows, then add one gallon of boiling water.
Comments
Spring Cleaning 101 - Alisons Pantry Delicious Living Blog - […] Click here for printable cleaning checklists. […]