3 Recipes for a Backyard Cookout
As much as we love a good burger and hot dog, by the end of summer we tend to be a little burnt out. Try changing things up for your next Backyard Cookout with these 3 delicious recipes.
3 easy sides to bring:
Our McCain Cream Cheese Breaded Stuffed Jalapenos (#1272) are a delicious and no hassle side. Simply deep fry or bake.
Don't forget the fries! Everyone will love our McCain Spiral Cut Fries (#2419). Sprinkle with Seasoning Salt (#1033) and bake for 10-15 minutes.
To really kick things off, serve a side of McCain Breaded Pickle Chips (#1275) with a side of Lip Smackin' Chipotle Ranch (#2589) for dipping.
Looking for a dessert to pair with your meal?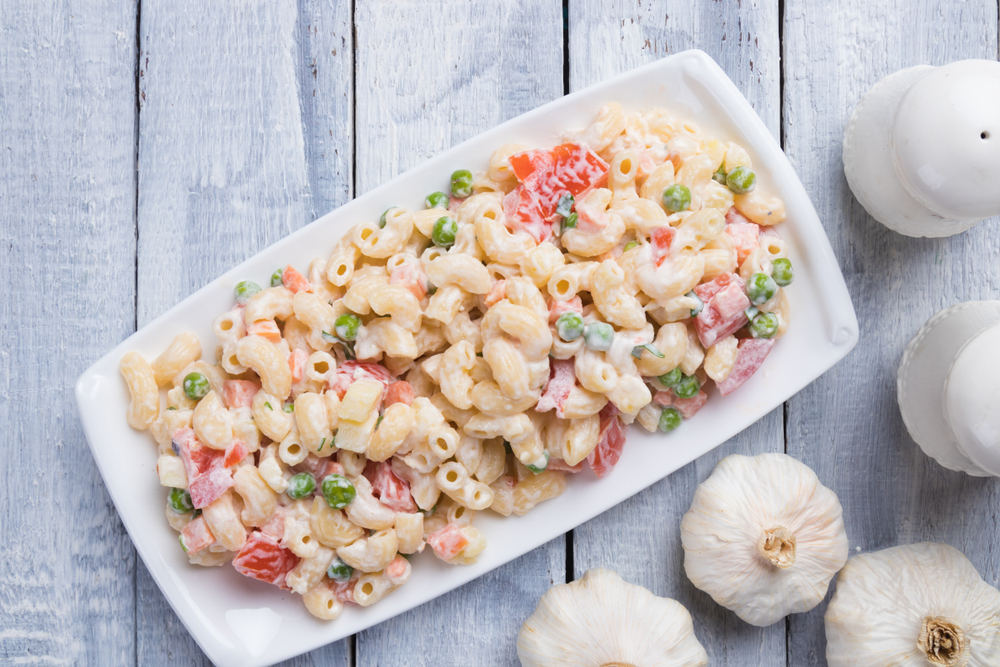 This creamy and comforting Macaroni Salad is the perfect addition to your Backyard Cookout. You can also add celery or bell peppers (#6386) to step it up.
Macaroni Salad
Ingredients:
Instructions:
Cook macaroni according to box.  Drain.
Then, in a large bowl combine peas, tomato, onion, mayonnaise, sour cream, apple cider vinegar, lemon juice, mustard, mustard powder, garlic powder, sugar, salt, and pepper.  Let sit for approximately 1 hour.
Combine macaroni and dressing just prior to serving.  Enjoy!
Adapted from: https://someoneleftthecakeoutintherain.wordpress.com/2012/09/04/old-school-macaroni-salad/amp/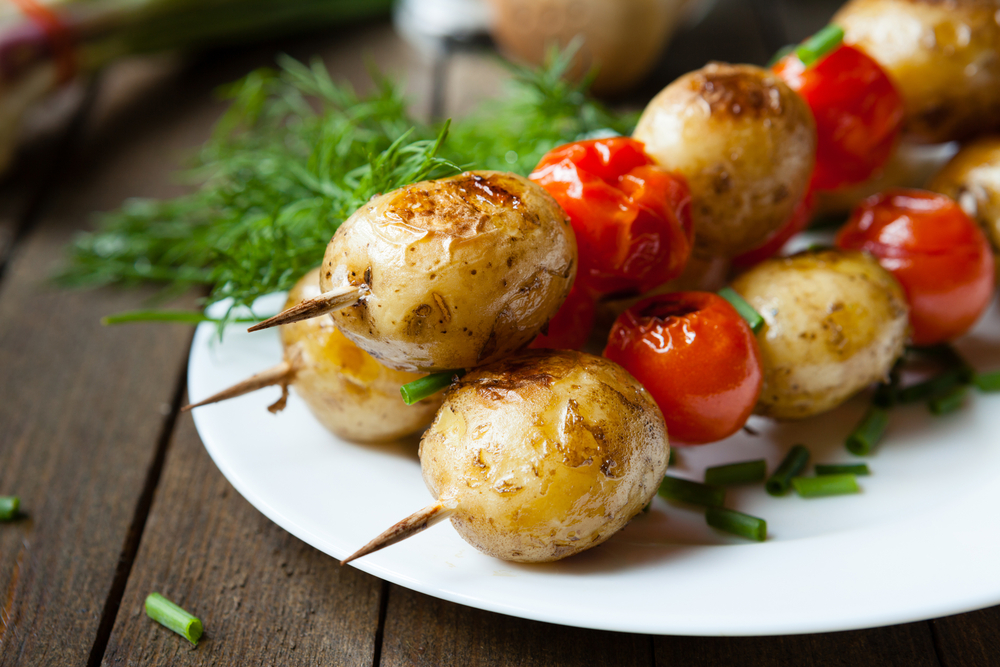 These Tomato and Potato Skewers and an easy and delicious side to prepare. You can grill or bake these suckers, both resulting in a tender and delicious snack.
Roasted Cherry Tomato and Potato Skewers
Ingredients:
Instructions:
First, in small bowl, whisk together oil, vinegar, salt, and pepper; set aside.
Next, thread potatoes through skin, alternating with tomatoes, onto soaked wooden skewers. Then, brush with two-thirds of the oil mixture. Place, on large lightly greased rimmed baking sheet. Roast in 400°F (200°C) oven for 20 minutes.
Roast until potatoes are fork-tender and golden and tomatoes are puffed and skins slightly split, about 18 minutes. Brush with remaining oil mixture.
Adapted from: https://www.canadianliving.com/food/recipe/roasted-cherry-tomato-skewers-and-potato-skewers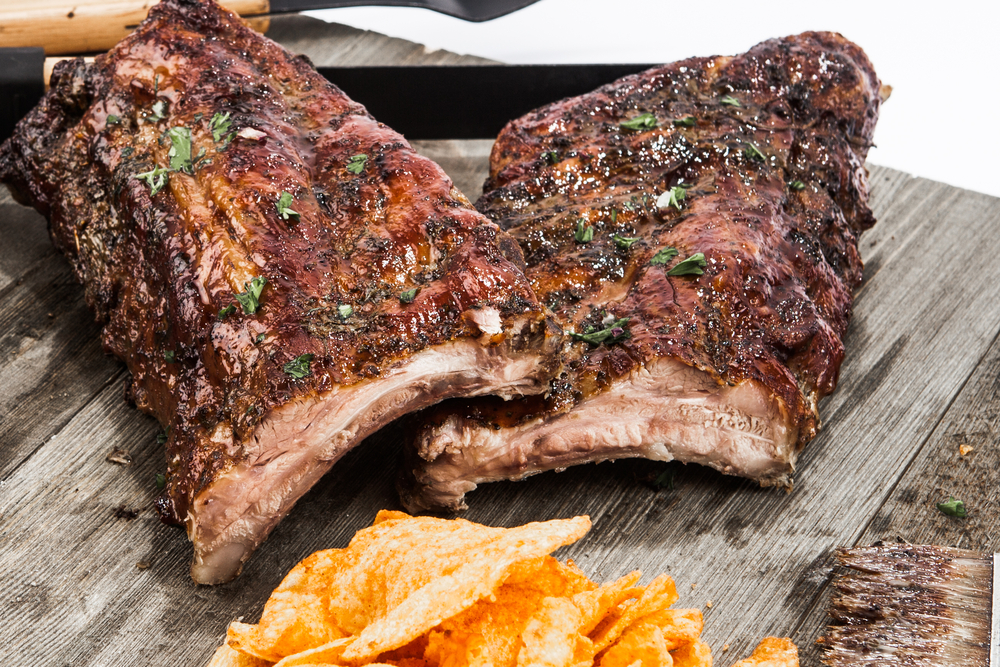 Cooking your ribs in foil traps in all the juicy flavor from our delicious and simple rub, while creating a delicious crust on the finished ribs.
Grilled & Foil Wrapped Baby Back Ribs
Ingredients:
Instructions:
First, make the Rub. Mix together salt, sugar, paprika, oregano, garlic powder, dry mustard, cumin, cayenne thyme, onion powder and black pepper in a bowl. Reserve 2 tablespoons of the rub and set aside.
Remove the membrane from the back of each rack of ribs.
Rub the baby back ribs all over with the spice rub. Chill overnight.
Prepare the grill for direct cooking over medium heat (350° to 450°F).
Whisk together 1 teaspoon salt, remaining spice rub, apple juice and 3/4 cup water in a bowl. This is your basting sauce. Set aside.
Using eight 18-by-24-inch sheets of heavy-duty aluminum foil, double wrap each rib rack in its own packet.
Next, place the ribs on the grill over direct medium to low heat and cook for 1 hour, with the lid closed, occasionally turning the packets over for even cooking, making sure not to pierce the foil. If your ribs run on the small side — decrease cooking time and if they are extra meaty and large, increase by 5-10 minutes. You want a fork-tender rib at the end of about an hour that is just pulling away from the bones.
Remove the packets from the grill and let rest for about 10 minutes. Carefully open the foil packets, remove the ribs, and discard the rendered fat and foil.
Then, baste the ribs with the basting sauce. Return the ribs to the grill, bone side down. Grill over direct medium heat, with the lid closed as much as possible, until they are sizzling and lightly charred, 10 to 12 minutes. Continue basting with the sauce several times. Remove from the grill and let rest for about 5 minutes. Cut into individual ribs and serve warm.
Adapted from: https://www.31daily.com/grilled-and-tender-foil-wrapped-baby-back-ribs/
Comments
Grilling with Bacon - Alisons Pantry Delicious Living Blog - […] 3 Recipes for a Backyard Cookout […]
Hawaiian Lunch Plate - Alisons Pantry Delicious Living Blog - […] 2 cups Macaroni Salad […]