PBFit Overnight Oats
Sometimes it's really hard to come up with breakfast ideas every day… Especially if you're meal prepping. Overnight Oats are a great way to change things up! Make your mornings easier than ever with no-cook PBFit Overnight Oats. This recipe makes enough for one serving, so if you're prepping breakfast for the week, simply quadruple the recipe and store in the fridge. Then, grab a jar on your way out the door.
How long do overnight oats stay good?
We recommend storing overnight oats for only up to 4-5 days in the fridge, which is perfect if you have a 5 day work week.
If you like this recipe, try these: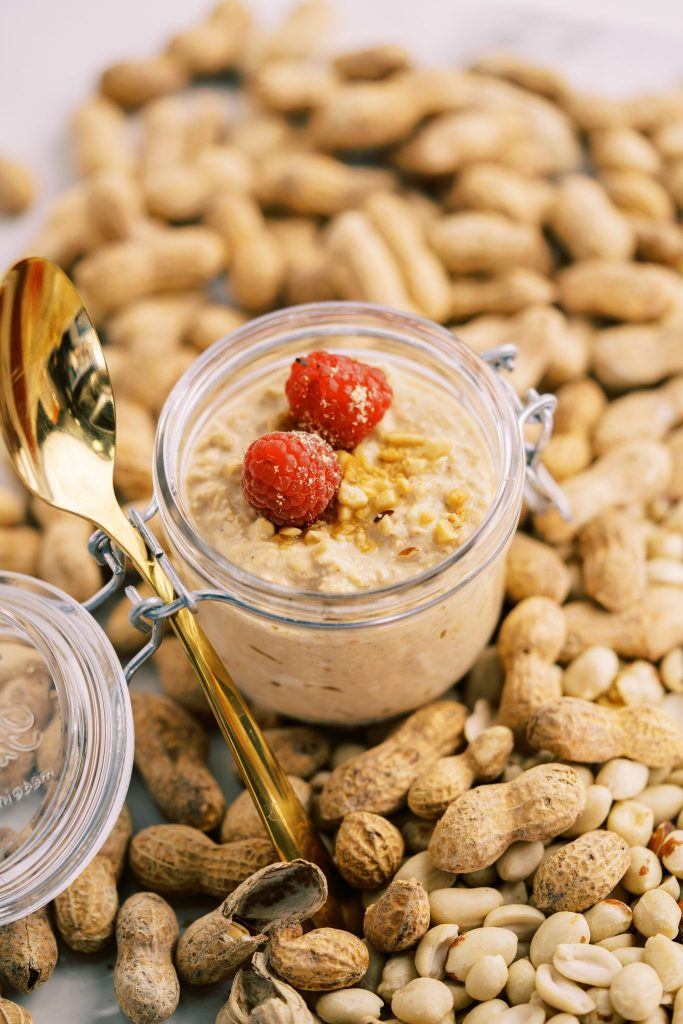 PBFit Overnight Oats
Ingredients:
Instructions:
Place all ingredients in a medium-size plastic container or mason jar and mix. Then, place into the fridge for 2 hours or overnight.
In the morning, add a few more tablespoons of oat milk, depending on how thick you like it.
Serve with a drizzle of peanut butter over the top if desired.
From Catalog #3, 2021.
Comments