San Saba Pies
For years, our customers have loved The Great San Saba River Pecan Company products. With only a few ingredients, you can have 2 delicious pies for the holidays using San Saba Peach Pecan & Amaretto Preserves (#1483) or San Saba Pecan Pie in a Jar (#7975).
A creamy Peach Pecan & Amaretto filling topped with Cool Whip and chopped pecans.
Peach Pecan & Amaretto Cream Pie
Ingredients:
Instructions:
Beat the cream cheese in a mixer until light and fluffy. Add 1/2 jar preserves, mix well and fold in 1/2 tub Cool Whip. Pour into crust.
Spread remaining preserves over the pie and refrigerate for 4 hours.
Top with remaining Cool Whip, and sprinkle with nuts before serving.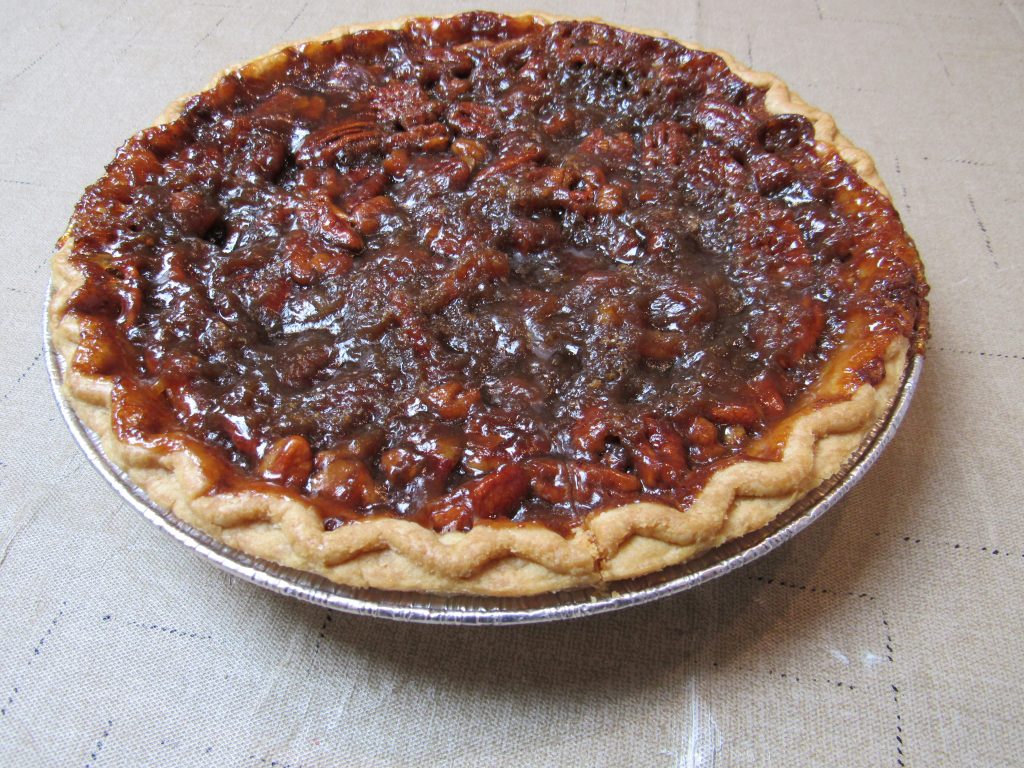 Enjoy homemade Southern pecan pie with no hassle!
3 Ingredient Pecan Pie
Ingredients:
2 9″ pie crusts, prepared
4 eggs
Instructions:
Remove jar lid. Microwave for 1 minute. This allows the filling to be removed easily.
In a large mixing bowl, beat 3 eggs with fork for one 9″ deep dish pie, or use 4 eggs for two 9″ regular pies. Beat until the yolk and white are well mixed.
Add 4 tablespoons melted margarine or butter (optional).
Stir filling into eggs, blend with fork until well mixed.
Pour into prepared pie shell (see intructions below)
Bake 9″ deep dish pie in oven at 300°F for 1 hr 20 min, or two regular 9″ pies at 300°F for 50 min. Shake the pie slighlty to check for doneness. Center should move like set gelatin. Pie will "fall" after removing from oven. You may carefully level the nuts as it falls. Caution: It's hot!
Cool pie overnight, or at least 4 hours until set.
Comments